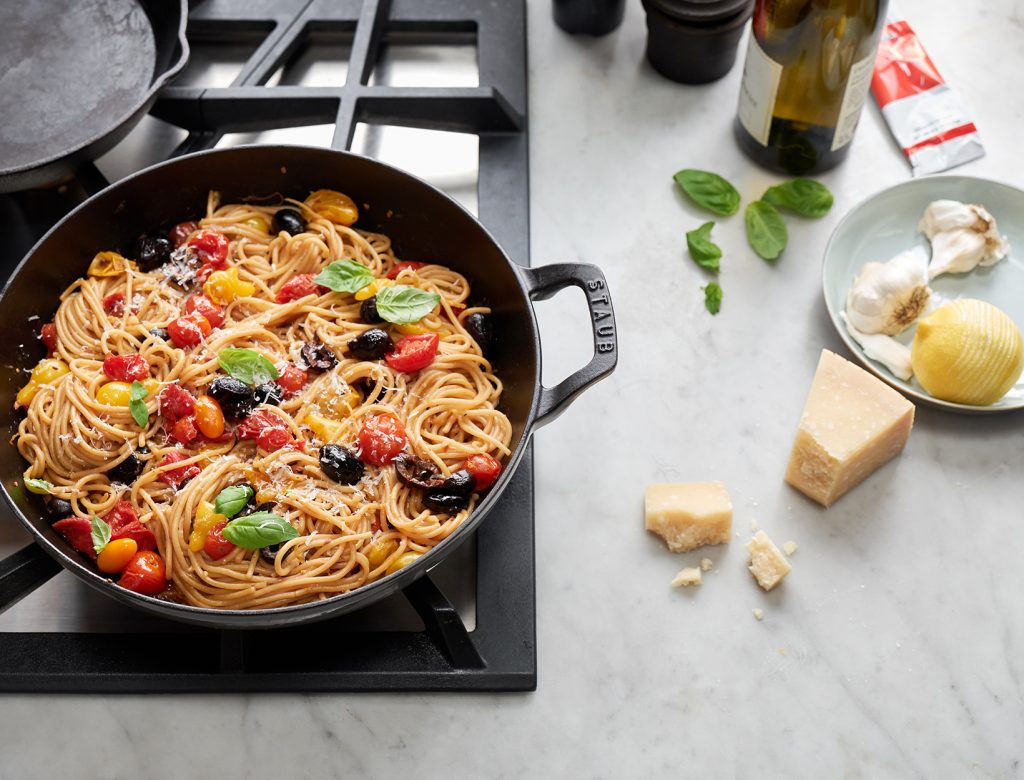 Our Favorite One-Pot, Sheet-Pan, and Slow Cooker Recipes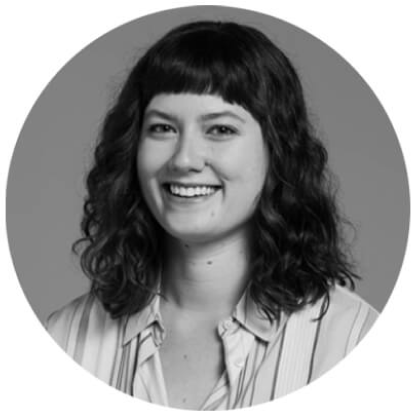 Caitlin O'Malley is goop's food director. She gives us recipes, takeout recommendations, and advice on anything not related to food. She makes us laugh every day. She's wise, which you can see for yourself on the sixth episode of The goop Lab on Netflix: "Are You Intuit?" (Or read her stunning essay, "How My Dead Parents Taught Me to Live.")
At some point during my informal culinary education, I came to loathe the idea of a one-pot meal. It felt creatively stifling and conjured up memories of the casseroles of my childhood—doused with canned soup and topped with crushed cornflakes or potato chips. I guess that was the phase of my early twenties when I was sure I knew better than my mother did. Ha!
Now I really love one-pot meals because: duh! Mom was right. They're light on cleanup and often rely on pantry staples (for some reason those factors seem to make them taste even better, too). I approach the challenge of making it all work in one pan like a puzzle—pairing a full meal's worth of ingredients that will cook harmoniously (flavorwise, timingwise, and texturally). It actually forces me to be more creative than I normally am. My interpretation of a one-pot is broader than my mother's: I lean on lots of different vessels to yield a wide variety of dishes. I consider tagines, donabes, Dutch ovens, slow cookers, pressure cookers, cast-iron pans, and sheet pans all fair game. I usually skip the canned soup and potato chip toppings (though I won't rule it out entirely, nostalgia has a time and place). But these recipes still have that warm-hug quality of the dishes I grew up on.
The Kitchen Collection
SHEET PANSDUTCH OVENSCAST-IRON SKILLETSSLOW COOKERS AND PRESSURE COOKERSDONABES AND TAGINES

Getting the right texture here requires a kamado-san donabe, specifically designed to make the dreamiest, fluffiest rice imaginable. Fifteen minutes may not seem like enough cooking time for short-grain rice, but trust us: It comes out perfect every time.

The whole house will smell amazing when you cook it. We love using lamb shanks because the bones lend so much depth of flavor to the sauce, but if you can't find them, you can use lamb stew meat. Just cook it low and slow so the meat becomes tender and the flavors of the sauce meld to become super concentrated.

---
We hope you enjoy the products recommended here. Our goal is to suggest only things we love and think you might, as well. We also like transparency, so, full disclosure: We may collect a share of sales or other compensation if you purchase through the external links on this page.