One Pan Meals
Us super busy b*%?!es love a one-pan meal. Comfort food with much less clean up. This week from the goop test kitchen (my house) come some incredibly delish and healthy one-pan dinners. We are into it. x, gp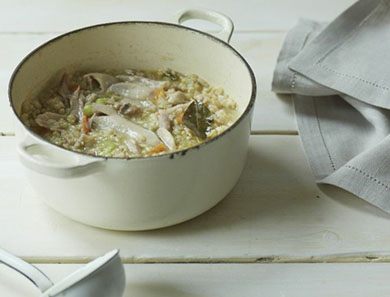 A healthy spin on the classic chicken noodle, our chicken and brown rice soup is just as comforting, but gluten-free and elimination diet friendly.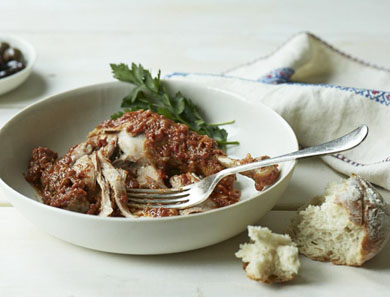 A take on the traditional Greek dish kapama, the subtle taste of cinnamon braising with the chicken, tomatoes, onion and garlic, sends an incredible aroma through the house and makes for a really special yet simple to prepare meal. Best served over pasta (orzo works especially well) and/or with crusty bread. Traditionally topped with grated Myzithra or Kasseri cheese, Romano also works well.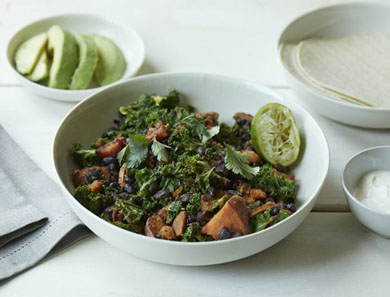 Cooked stovetop in one pan with aromatics, we top with a few slices of avocado and lime and serve with warm tortillas for an excellent vegan one-pan entrée.
This dish is all about ease and taste. Head to your local antipasti bar (Whole Foods has a consistently good one) and pick out whatever 3-4 items are looking good to you. We use snapper in this dish, but feel free to use whatever white, mild fish looks freshest at the market.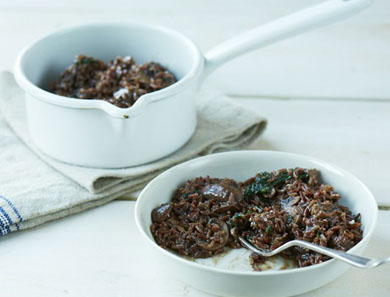 So, we make this with red rice and without wine but call it 'risotto' as the result is just as creamy and sophisticated. It cooks like a pilaf, which means no arduous adding and stirring, making it perfect for a quick and easy weeknight dinner. Skip the cheese to keep it vegan and elimination diet friendly, or add parmesan for extra creaminess.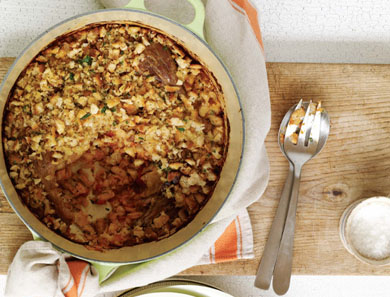 From My Father's Daughter: "I first had duck confit with my dad on a trip to Paris at a place called Josephine Chez Dumonet. I never realized how delicious, tender, and yet crispy duck could be. When I discovered cassoulet (in which duck confit is the star) I was transported. When I stopped eating pork and red meat, I couldn't indulge in it anymore, so I set out to make my own. This pork-free version is rich and deeply flavored—a great one-pot weekend supper. I wish I could make it for my dad, he would go out of his mind."