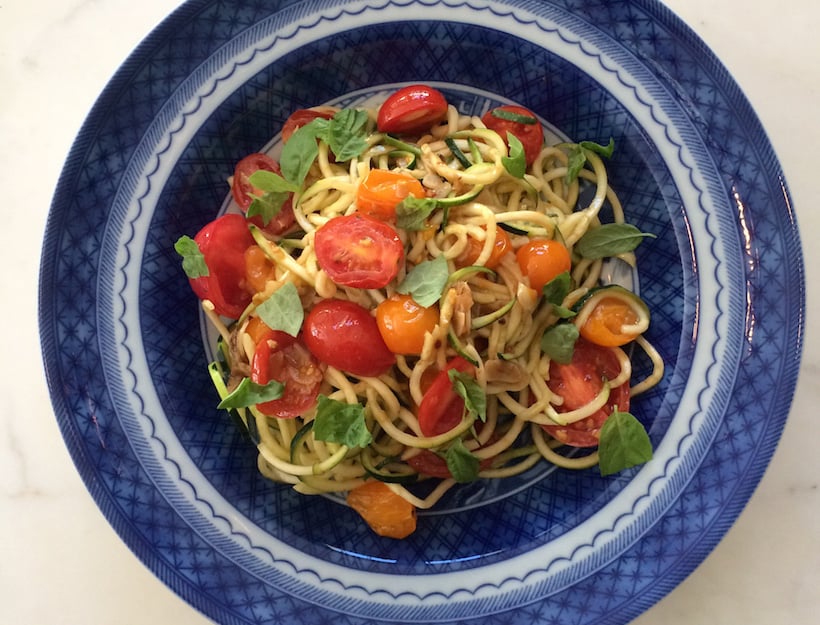 More Spiralizing Magic: Late Summer Zoodles
It's now well-documented that we love a spiralizer. This newest recipe in our arsenal takes all of 5 minutes. While it's super-light, it can easily be made more hearty with a grilled chicken breast or piece of fish.
This dish makes us feel virtuous without sacrificing any flavor, plus it's the perfect vehicle for all the insanely sweet cherry tomatoes in season right now. Great as a side or main, it also scales well for a crowd.