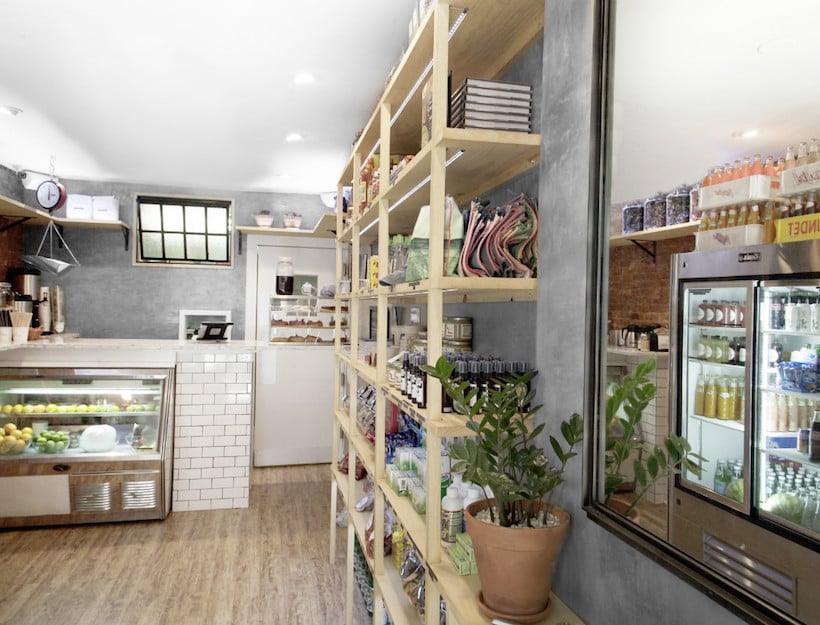 Miscelanea and the Perfect Chilaquiles Verdes
New York isn't exactly known for its Mexican food, but thanks to Guillaume Guevara and his new bodega, Miscelanea, that might be changing. Guevara, a native of Mexico, started Miscelanea earlier this year as a way to bring the authentic tastes of his childhood to New Yorkers. He sells hard-to-find salsas, oaxacan cheese by the pound, fresh tortillas, and more. Miscelanea is also quickly becoming one of the most popular lunch spots in the East Village, with a menu of four delicious tortas, chilaquiles, numerous agua frescas, and unique coffee drinks like iced coffee with horchata. If you're in NY, check it out ASAP. If not, Guillaume was nice enough to share the recipes for his famous chilaquiles verdes and a really easy and refreshing pineapple agua fresca.
Great for breakfast, lunch or dinner, these chilaquiles are easy to make and always a crowd-pleaser.

The spicy ginger and fresh cilantro add great complexity to this delicious pineapple agua fresca.