Mexican Dinner, Family Style
It is possible to make a quick and easy dinner for the family that everyone loves. Make it your own; set up all the parts separately and then explore variations on a theme. The kids can eat black bean and brown rice tacos with guacamole and pico de gallo without hot chili. The grownups can have grilled shrimp, hot sauce…
Love, gp
---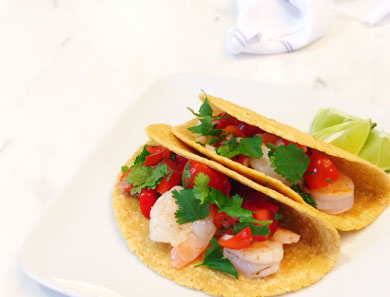 A southern California classic, grilled shrimp tacos couldn't be quicker to prepare—and they happen to be very healthy at that.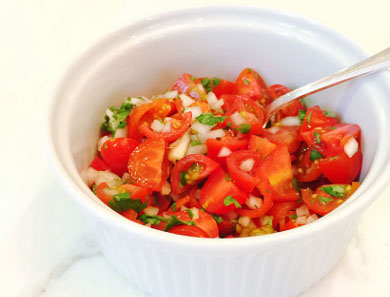 Simple to prepare and about a thousand times fresher and more vibrant than any jar of salsa, pico de gallo is worth making from scratch.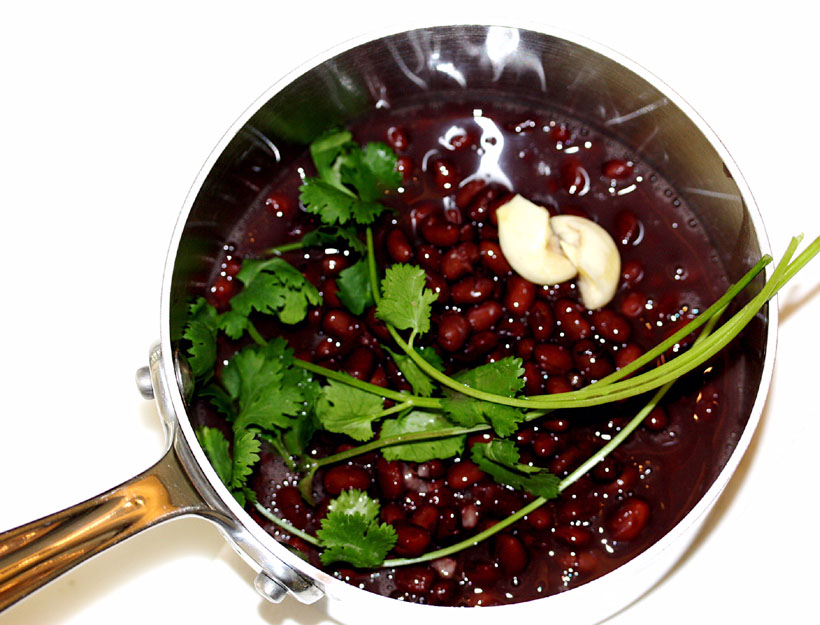 By adding a few aromatics to a can of black beans, you get that Mexican restaurant flavor without hours of soaking and cooking.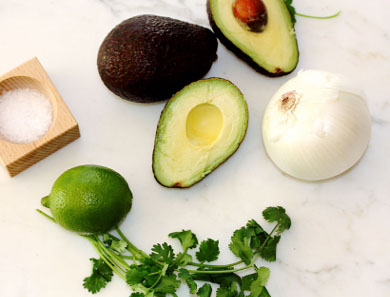 A lesson in simplicity—the best guacamole is a showcase for ripe avocadoes. A little salt, lime and cilantro go a long way.