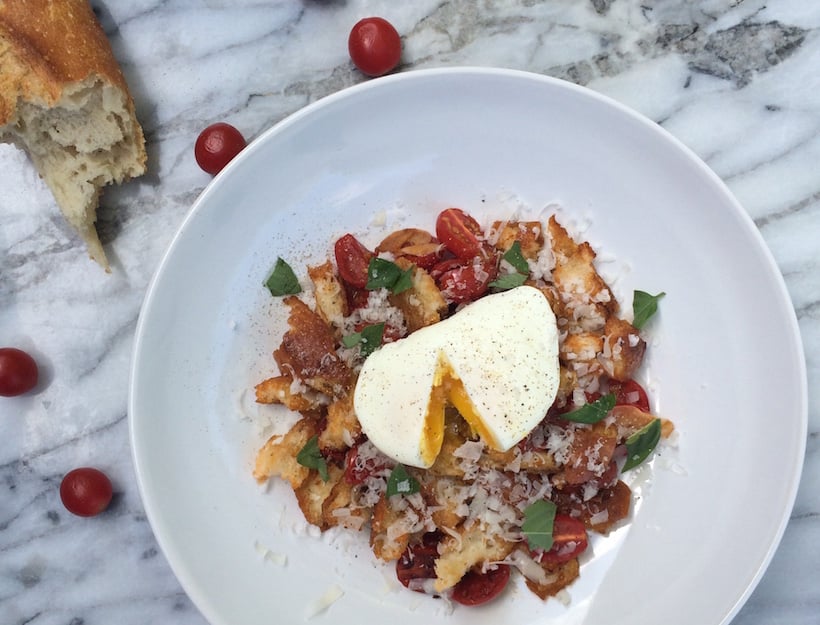 Meatless Monday: Warm Panzanella with Poached Egg
As it starts to get a little bit cooler on both coasts, warm and heartier meals are quickly gaining appeal. This bread-based salad is both filling and quick to make, plus anything with a poached egg on top just tastes better.
Make this in early fall, when there's a slight chill in the air but the last of the wonderfully sweet cherry tomatoes can still be found at the market.