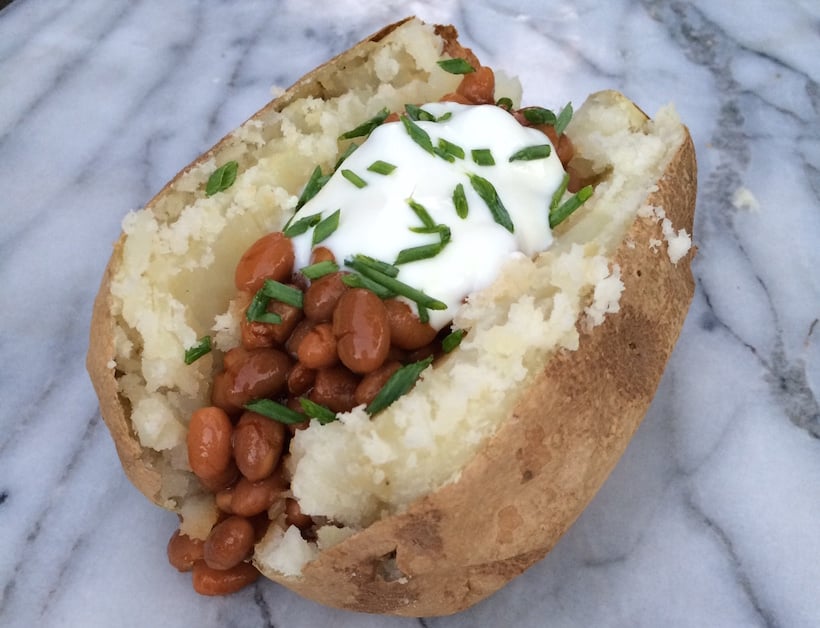 Meatless Monday: Jacket Potatoes
Everyone loves a jacket potato, and we love how easy they are to make. Stuffing them with baked beans is a classic move in England, but they're also delicious filled with cooked broccoli and cheddar cheese, fresh peas, butter, curry powder and yogurt, or any other combo you can dream up.
This is like a variation on taco night—kids love getting to DIY their own combination of toppings.