At Mario Batali's For Dinner
A couple of months ago, I had the great pleasure of being invited to Mario Batali's house for dinner. (Yes, I am a lucky motherf***er!). Emeril Lagasse was also there as a guest, so I was curious to see what the great Batali would serve to dazzle a fellow super chef. The meal did not disappoint, and as Mario said it was an incredibly easy endeavor, I asked him if I could share it with you. To begin with, Mario served a beautiful Spanish cheese, Torta del Casar, with grissini (Italian breadsticks), crostini with tomato and boquerones (Spanish anchovies prepared in vinegar), and cold white wine. Then we sat down to an incredible meal and a brilliant Elvis impersonation by Emeril's six-year-old son.
Love, gp
Menu
Chicken with Onions, Lemon and Saffron
Fennel and Blood Orange Salad
Grilled Homemade Flatbreads
---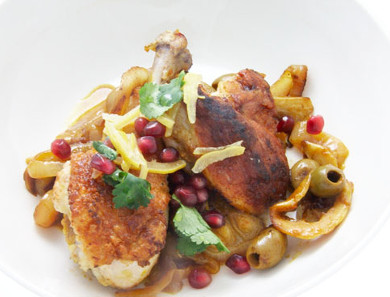 This chicken dish is easy to make and has complex flavors. Finish it with the preserved lemons and cilantro garnish.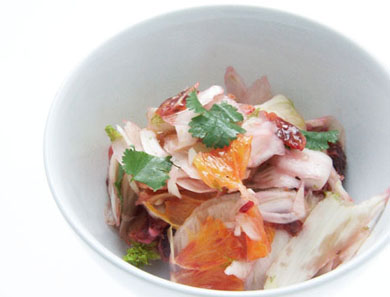 This fresh, succulent salad with is a refreshing addition to any hearty, protein-based meal.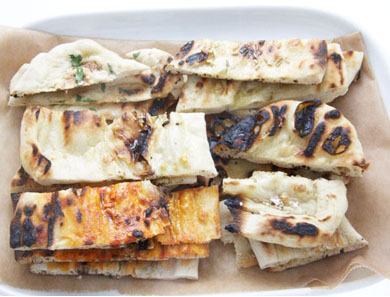 The dough recipe comes from a Bill Granger piece that appeared in Bon Appétit.