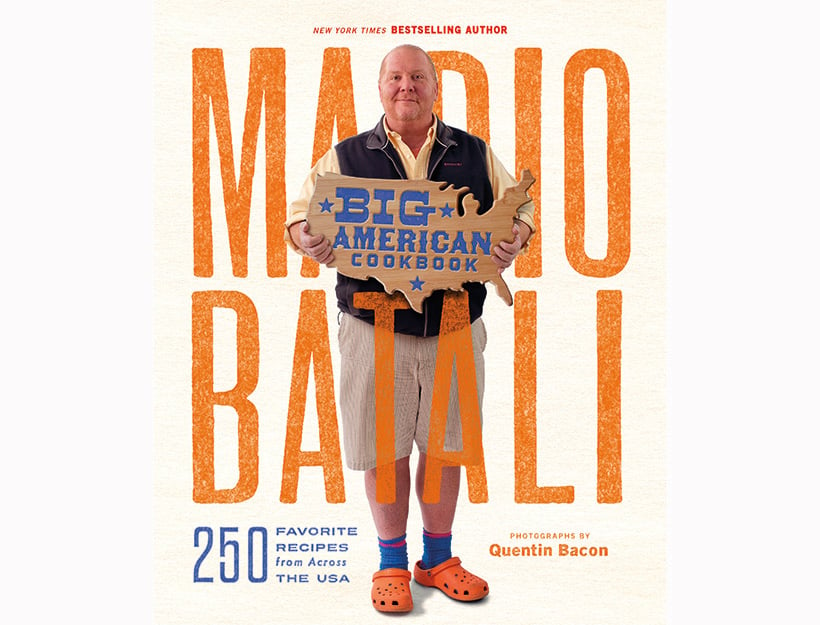 Mario Batali Eats America
Mario Batali, one of our favorite people, one of our favorite chefs, and absolutely one of our favorite cookbook authors, has a new surprise for us. In his new cookbook, he's switched things up a bit: instead of his own recipes, he's collected classic dishes from cities and towns all over the United States and assembled them into what he's calling Big American Cookbook. "Recipes are our cultural heritage," maintains Mario. Like America, the book is a melting pot of ethnic and cultural backgrounds, as well as delicious and unique culinary traditions. He says he loves the way recipes in our country change and evolve over generations: What started as one single dish in Italy may have twenty different iterations in twenty different cities all over the United States, based on local ingredients and individual palates.
In honor of that distinctly American kind of recipe evolution, we asked both Mario and GP to share their own personal family recipes, something that had been passed down to them, and/or something they plan to pass down to their kids. Those (amazing) recipes are here along with a few of our staffers' favorites from his new book.
Big American Recipes