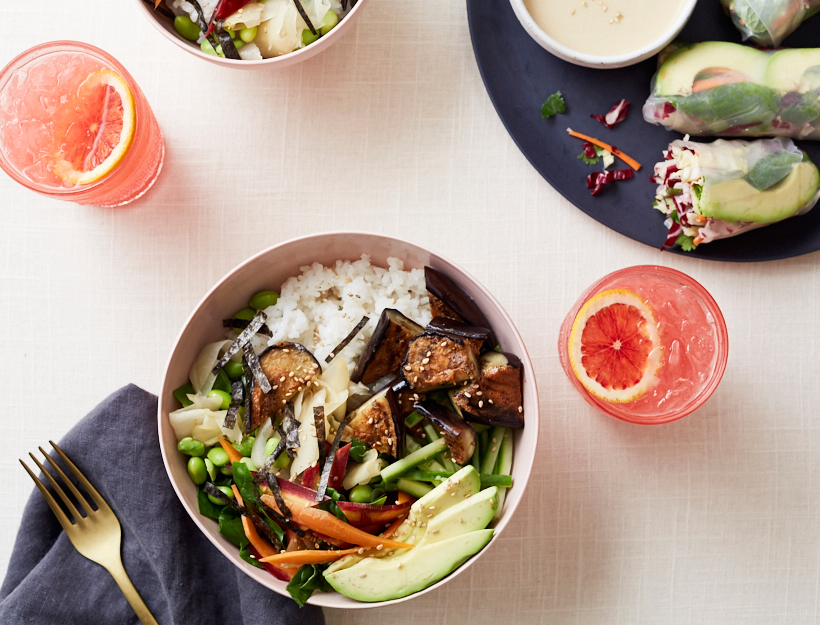 Love Means Never Having to Share Your (Homemade) Spring Rolls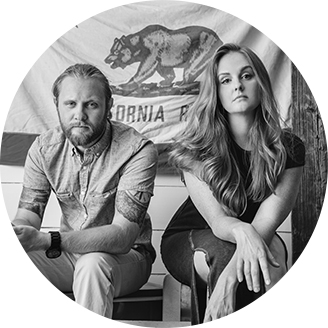 No matter what your relationship status, the pressure of Valentine's Day dinner can get in the way of enjoying it. Because so many restaurants go all-in (and extra-expensive) with romantic prix fixe menus and over-the-top decorations, we prefer a simple dinner at home instead. Finding a menu that works for you and your honey (i.e. something healthy but also filling and satisfying) can be tricky, so we've tapped Michelle Davis and Matt Holloway, the team behind the wildly popular vegan blog Thug Kitchen. Michelle and Matt, who started Thug Kitchen back in 2012 and now have three best-selling cookbooks under their belt, are known for delicious vegan food that even the most die-hard carnivores go crazy for.
Here, they've created an easy, three-course (plus a cocktail, because, duh), plant-based menu for two–perfect for any sort of Valentine's Day situation—that, it should be noted, is going into our regular recipe rotation, for dinners well beyond February 14.
Three-Course Dinner & Cocktail