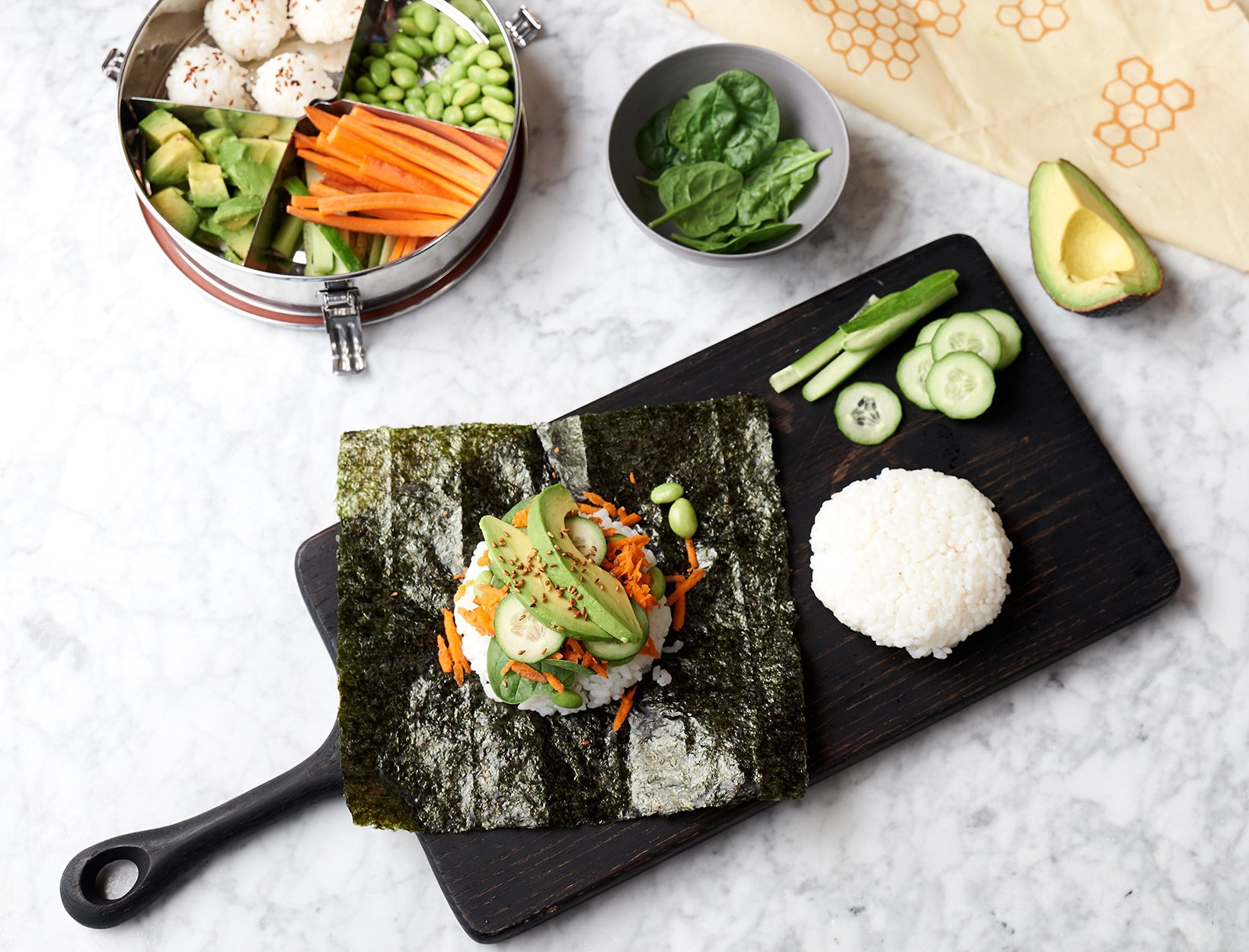 Kids Lunches That Adults Can Get In On
By the time we've put together a nutritious lunch box for the kids, most parents have neither the time nor the energy to make another one for themselves. (Hello again, #saddesklunch.) But there is an alternative to greasy takeout, apple-and-rice-cake at your cubicle, or a trip to the wilted salad bar: Our double-duty lunch box recipes use the same ingredient and prep list to yield two totally different lunches—one for the kids and one for the parents, both delicious and healthy. And because most of the prep can be done in advance, they'll also keep everyone on schedule.
In the Bag

Kids love veggies and dip while grown-ups love a chopped salad, so with this recipe, everyone wins. Both recipes call for nearly all the same ingredients and are quick to throw together once you get in chopping mode.

This sushi-inspired lunch is a new office favorite. The kiddos get a fun, DIY bento-style version, and parents get a tasty nori sandwich packed full of veggies.

In this two-way take on a classic pesto pasta, we snuck in a bunch of kale to up the nutrition ante. Kids get a yummy gluten-free pesto pasta with crudités and mom/dad gets a veggie-packed pasta salad that any coworker would envy.