Keto-Friendly Snacks
Written by: Seamus Mullen
|
Published on: November 6, 2019
|
Updated on: March 6, 2023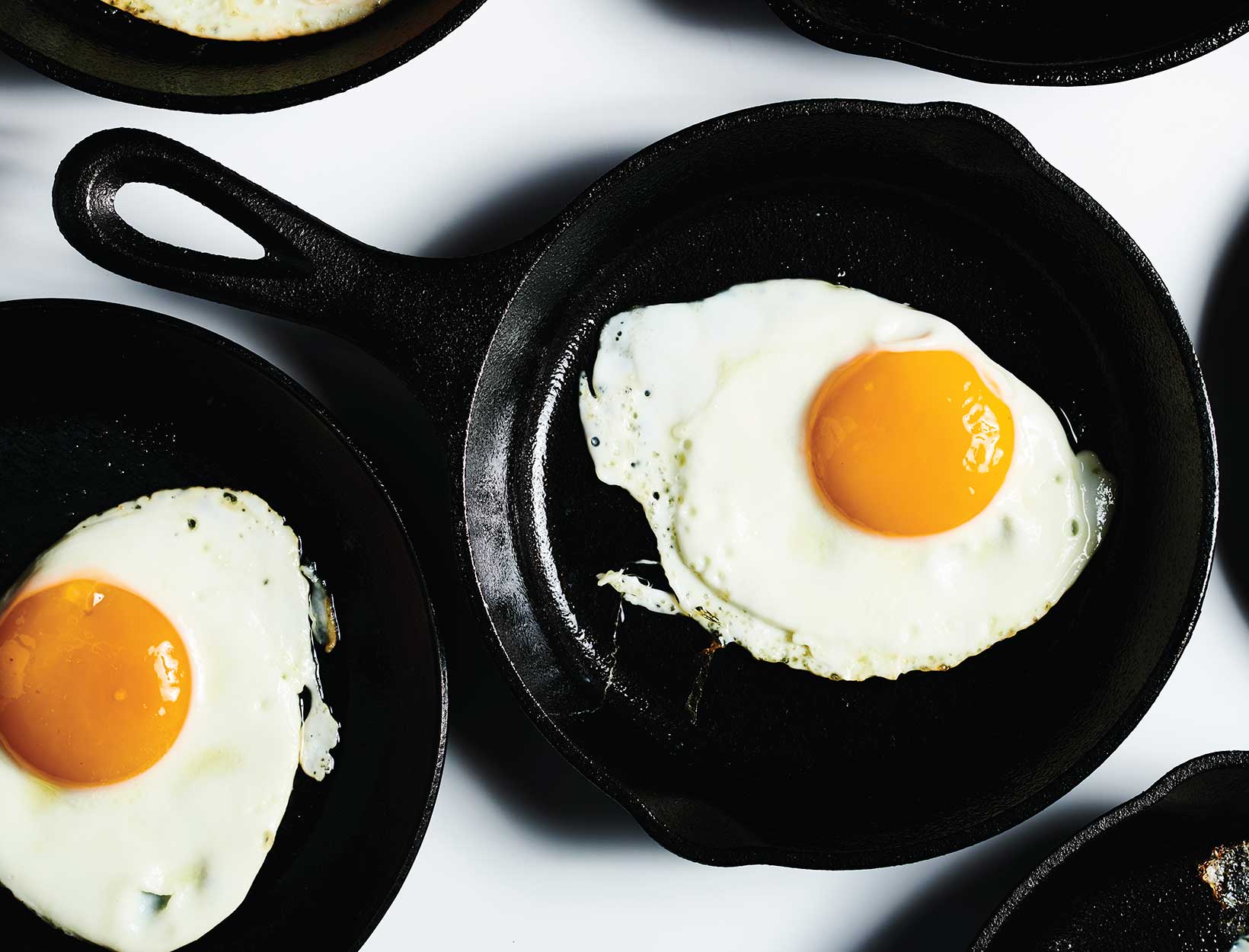 I've done keto many times, and now I'm nearly always in a relatively light state of nutritional ketosis because my sugar and carb intake is so low. Keto can be a healthy lifestyle for many people, especially men, but it's only effective if it's done right. (A ketogenic diet is generally a high-fat, moderate-protein, low-carb diet that is meant to move your body from sugar-burning mode into fat-burning mode.) If you're curious about ketogenic diets, there are great resources here on goop, including:
But right now, let's talk about a big keto trouble spot: snacks.
When most people think of snacks, they picture processed carbs and sugar-laden foods, like chips, bars, pastries, and cookies. While convenient, none of those are terribly beneficial to any diet, least of all keto. So what are you supposed to eat to tide yourself over between meals? You might guess something protein-rich and filling, like meat. While protein certainly plays an important role in the ketogenic diet, if you're consuming too much or not properly balancing it with other healthy fats and nutrients, it can kick your body out of ketosis. We don't want that.
That's why I like healthy fats as the base of my snacks. My three go-tos are avocados, olives, and eggs. If you've ever done a ketogenic diet before, you know those ingredients are basically the patron saints of keto. And you might be burned out on them. But these ingredients are more versatile than you might realize, and in my experience, if I'm excited about the food I'm eating, I'm more likely to make meaningful long-term lifestyle changes.
And I'm excited about these snacks. I've come up with three easy, healthy no-recipe recipes to go with each hero ingredient—so snack away.
01
AVOCADOS
This fruit is rich in healthy fat so it's a no-brainer when it comes to keto. If you're concerned about dropping out of ketosis, though, keep in mind that avocados are calorically dense. For this reason, I kept the snack portions at half an avocado.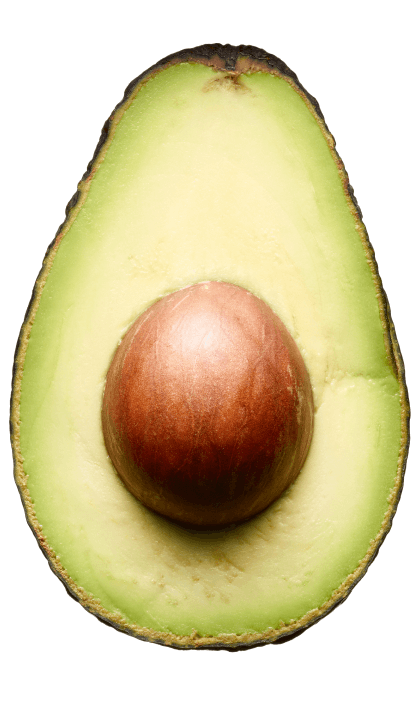 The Everything-Seeded Avocado
Seeds and avocado are brilliant together, and the addition of a little acid goes a long way to cut the fat, which makes this so good.
1.

Take half an avocado, pit removed, and score the inside of the fruit, leaving it in the skin.

2.

Sprinkle with sea salt, poppy seeds, and black and white sesame seeds. (If you're feeling fancy and can spare the carbs, try some toasted buckwheat groats for extra crunch.)

3.

Finish with a generous squeeze of lemon and you've got a delicious snack you can eat on its own or scooped onto some grain-free seed crackers (I like Mary's Gone Crackers).
The Nuts-for-Nori Avocado
Start with that same halved and scored avocado, but this time dress it with some of my favorite Hawaiian ingredients.
1.

I love me some rich macadamia nuts, so I start with those, roughly chopped.

2.

Then I generously sprinkle furikake, rice vinegar, and some thin strips of nori on top.

3.

Bonus points if you finish with some crunchy Hawaiian black salt. I will happily eat this straight with a spoon.
Tuna-Avo Not Taco
If I'm avoiding corn tortillas, this snack scratches the itch of a taco.
1.

Mash up half an avocado with a pinch of salt, lime juice, cilantro, and cayenne pepper.

2.

Then flake in some canned line-caught wild tuna (always packed in oil) and mix to combine.

3.

Take the avo-tuna salad and serve it on paper-thin slices of jicama. So satisfying.
02
EGGS
Eggs are great for keto, but unlike with a bulking program, for which you might focus on tons of protein-rich egg whites, I go in the opposite direction for the healthy fats in the yolks. Whenever I'm cooking eggs, whether scrambled, a frittata, or the egg bites below, I usually add a couple extra yolks into the mix.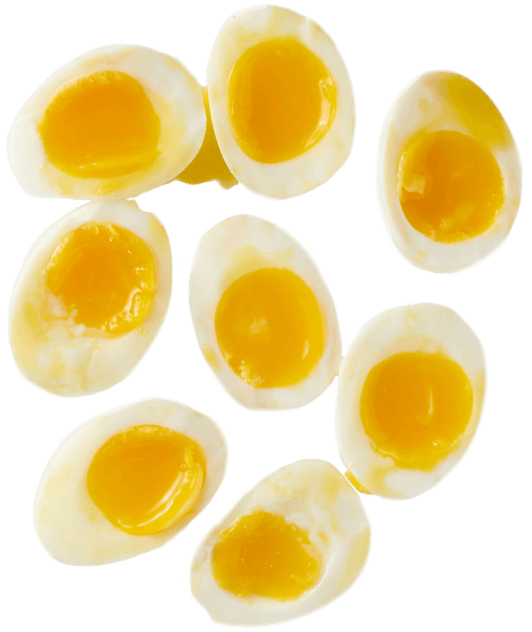 Egg Bites
Essentially mini frittatas, these egg bites are just as easy and versatile as a frittata, but they are portioned and portable.
1.

Lightly beat some eggs, adding a couple extra yolks to the mix if you like, and season with salt and pepper.

2.

For mix-ins, you can't go wrong. Anything from leftover cooked greens to your favorite fresh herbs works great. And a little bit of a fresh cheese like chèvre or feta is nice too.

3.

Pour the mixture into a well-greased cupcake pan, then bake for about 15 minutes at 350℉. These babies freeze and reheat well for on-the-go moments.
Devilish Eggs
The sky is the limit with these guys, but here are the basics.
1.

Start with some 8-minute boiled eggs. Peel them and pop the yolks into a mixing bowl.

2.

Whisk in some mustard and full-fat plain yogurt or labneh (if you're not cool with dairy, add some MCT oil).

3.

Season with salt, pepper, and your favorite spices (I've been into turmeric and ginger lately).

4.

Put the yolk mixture into a small plastic bag, tear a little piece off the corner, and pipe it back into the egg whites. Or you could keep it rustic and just dollop it in with a spoon. Garnish with an anchovy or a slice of cucumber.
Soft Eggs with Spice
My favorite way to eat an egg is to soft-boil it, so a six-and-a-half- to seven-minute egg is usually perfect for me.
1.

Once the egg is cooked, I quickly rinse it with really cold water and peel.

2.

I love to put together a little spice blend of sumac, coarse sea salt, za'atar, and a sprinkle of cayenne. Furikake or dukkah would work great here, too.

3.

For some extra fat, drizzle with good-quality extra virgin olive oil.
03
OLIVES
Olives are amazing. The first person to figure out how to convert the tannic, bitter fruit of the olivae factus es into a delicious snack was a genius (and a patient genius at that, as the curing process that makes olives edible can take 3 to 6 months). Olives are incredibly satiating and healthy, and they are particularly great for keto. My favorite way to eat olives is to play around with the marinades and create different flavorful snacks.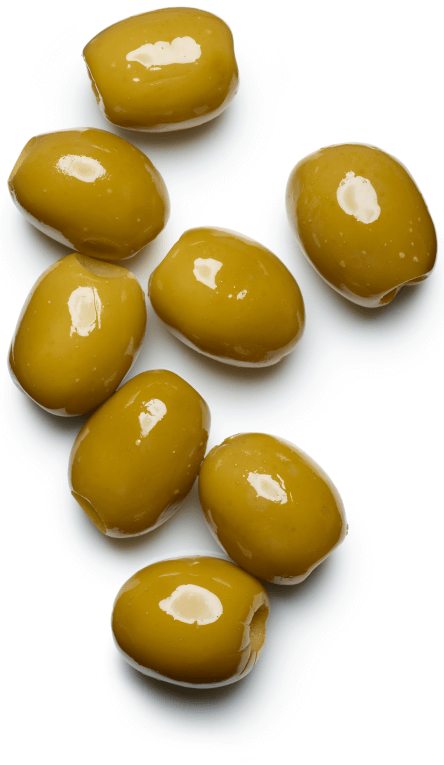 À la Greque
The flavors of Greece go so well with olives.
1.

In a large bowl, toss Kalamata olives with some lemon peel, crumbled feta cheese, toasted pine nuts, and fresh or dried oregano.
Mexi-olives
Mexico is not as well-known for olive consumption as the Mediterranean, but olives do find their way into a surprising number of traditional Mexican dishes.
1.

To marry some of my favorite Mexican flavors with olives, I combine Niçoise or Arbequina olives with avocado oil, toasted pumpkin seeds, toasted coriander seeds, a squeeze of lime, a sprinkle of cayenne pepper, and a handful of coarsely chopped cilantro.
Spanish-Style
Spain is the world's largest producer of olives. I especially love the fat Gordal olives you find in Seville.
1.

I mix them with a little finely grated garlic, some Spanish extra virgin olive oil, diced anchovy or diced Spanish cured ham, parsley, a squeeze of lemon juice, and some smoky paprika.