The Perfect Savory Japanese Breakfast Spread
Written by: Caitlin O'Malley
|
Published on: September 5, 2019
|
Updated on: September 14, 2023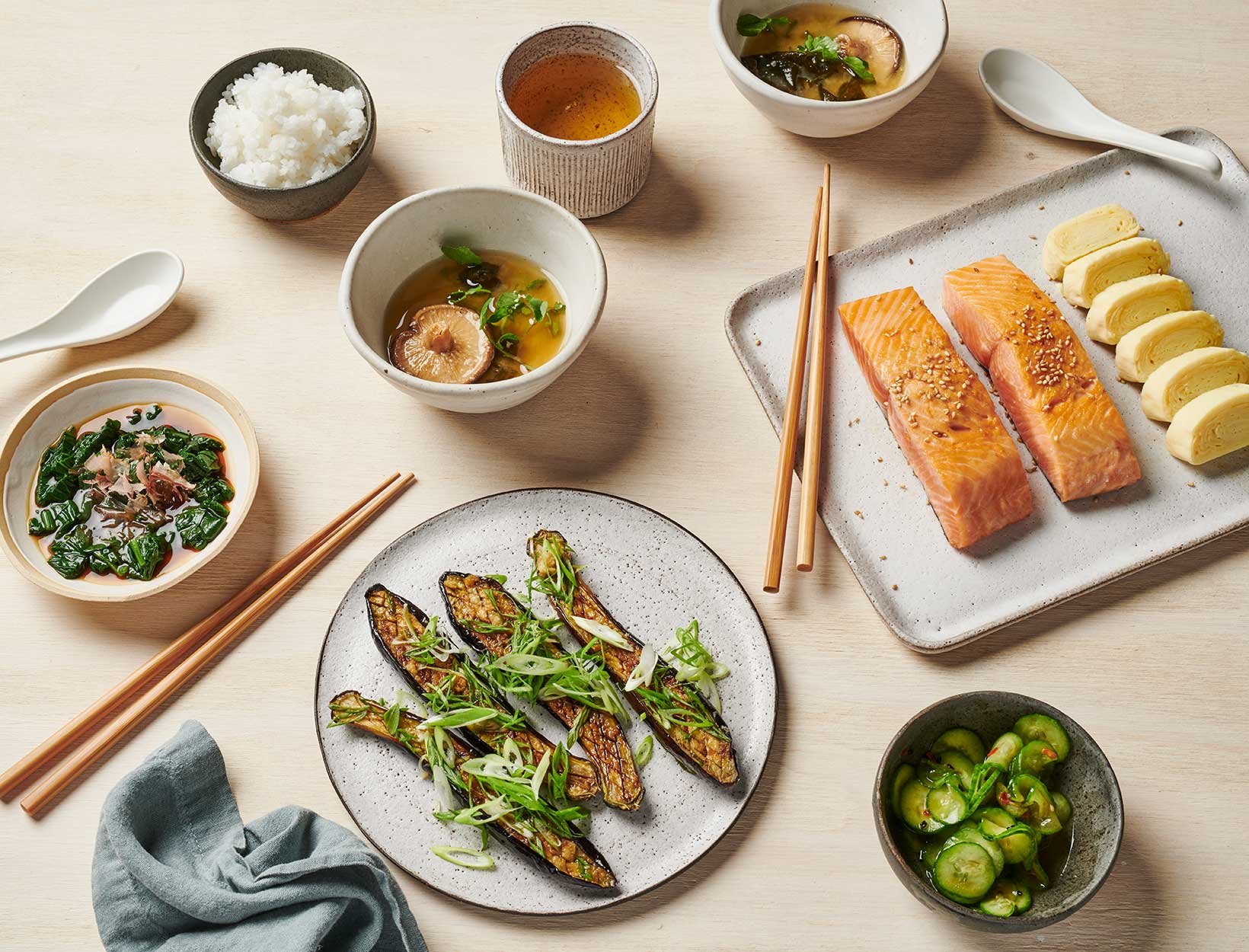 In the US, breakfast is often a sugary affair, leaving much to be desired for the savory-inclined. In Tokyo, the breakfast buffets we've encountered have a staggering variety of delicious, healthy, salty, and umami-rich foods: seaweed salads, rice, pickled or stir-fried vegetables, grilled or cured fish, fresh noodles, and perfectly layered omelets.
Preparing this Japanese breakfast feast is not hard, but it might require a few more moving parts than you're used to at that hour. To make it easy, plan ahead (salt your salmon the night before) and take a few shortcuts (store-bought dashi works great, and put that rice cooker to good use). And then you can have a little taste of Tokyo at home. These recipes are healthy, satisfying, riffable, flexible, shareable. What more could we ask for at 9 a.m.?
While this salted salmon, traditionally called shiozake, is readily available in grocery stores in Japan, we had to do a little home-curing to make our Japanese breakfast dreams come true here in the States. The overnight cure allows the salt to permeate the fillet while eliminating excess moisture (which the paper towels will absorb), resulting in a densely concentrated flavor and a texture that's still light and delicate.

Here we add fresh watercress to the miso soup for some texture to contrast with the rehydrated seaweed. Delightful on its own, it also serves as a great base for ramen or dumpling soups.

Japanese eggplant is much sweeter than the larger globe eggplant more commonly used in the US, so you don't have to do much to make it delicious. A bit of salt and some neutral oil, tamari, ginger, and scallions and you've got a genius savory veggie for breakfast.