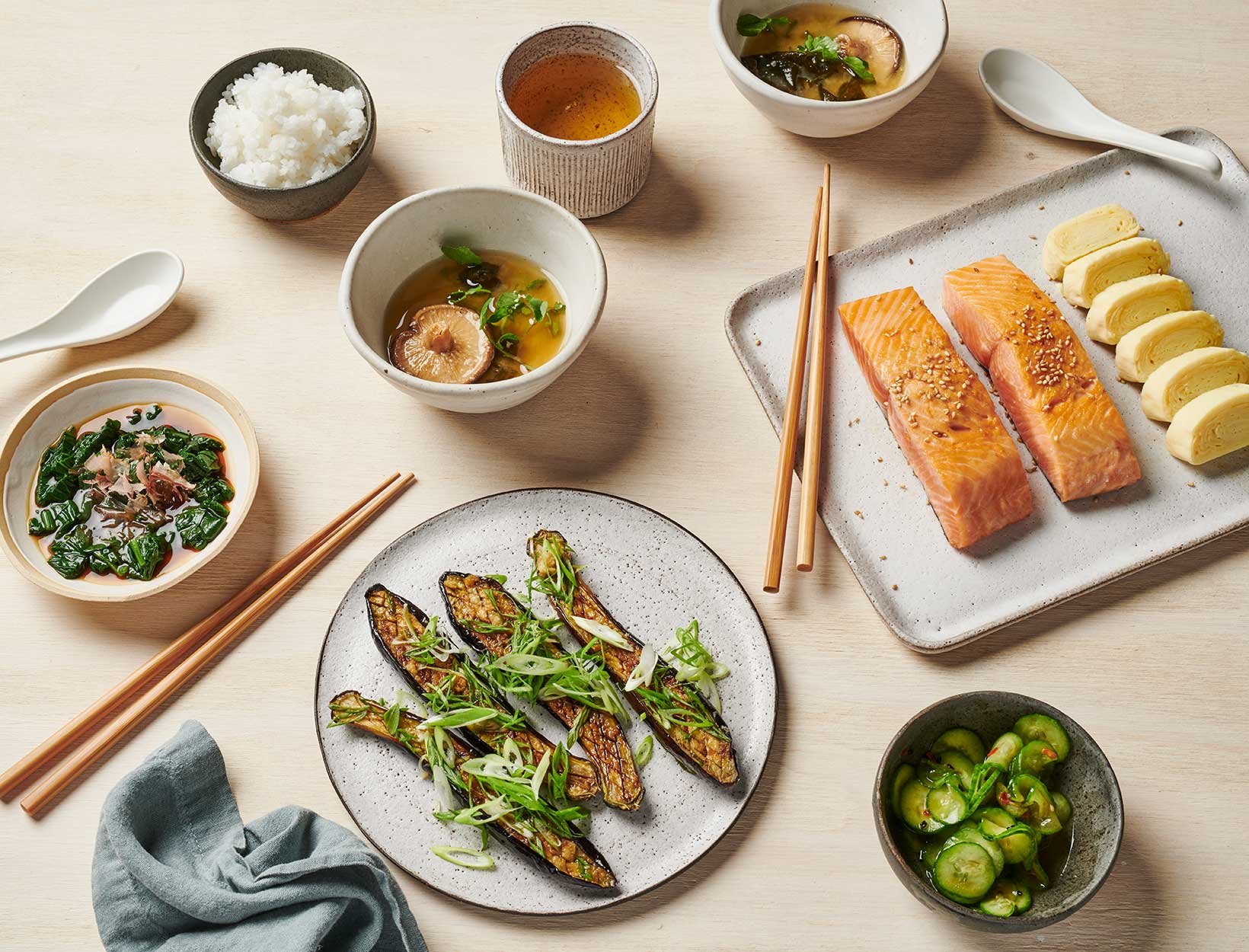 The Perfect Savory Japanese Breakfast Spread
Before our first goop pop-up store in Tokyo opened this spring, several (lucky) goop staffers got a chance to work on the space. As everyone came and went on their R&D trips, the most commonly asked questions were (predictably) "What did you eat?!" and (surprisingly) "How amazing was the breakfast buffet at the hotel?" Seriously, in a land of endless culinary delights (Ramen! Sushi! Katsu! Soba! Yakitori!) no one could stop talking about the breakfast scene in Japan. And rightly so. In the US, breakfast is so often a sugary affair, leaving much to be desired for the savory-inclined. In Tokyo, the breakfast buffets we encountered had a staggering variety of delicious, healthy, salty, and umami-rich foods. Seaweed salads, rice, pickled or stir-fried vegetables, grilled or cured fish, fresh noodles, and perfectly layered omelets were just a few of the things we loved so much that we had to go back for seconds (okay, truth: thirds).
Preparing this Japanese breakfast feast is not hard, but it might require a few more moving parts than you're used to at that hour. To make it easy, plan ahead (salt your salmon the night before) and take a few shortcuts (store-bought dashi works great, and put that rice cooker to good use). And then you can have a little taste of Tokyo at home. These recipes are healthy, satisfying, riffable, flexible, shareable. What more could we ask for at 9 a.m.?