How to Pull Off a Date-Night Menu with Weeknight Ease
Written by: Caitlin O'Malley
|
Published on: September 30, 2018
|
Updated on: September 14, 2023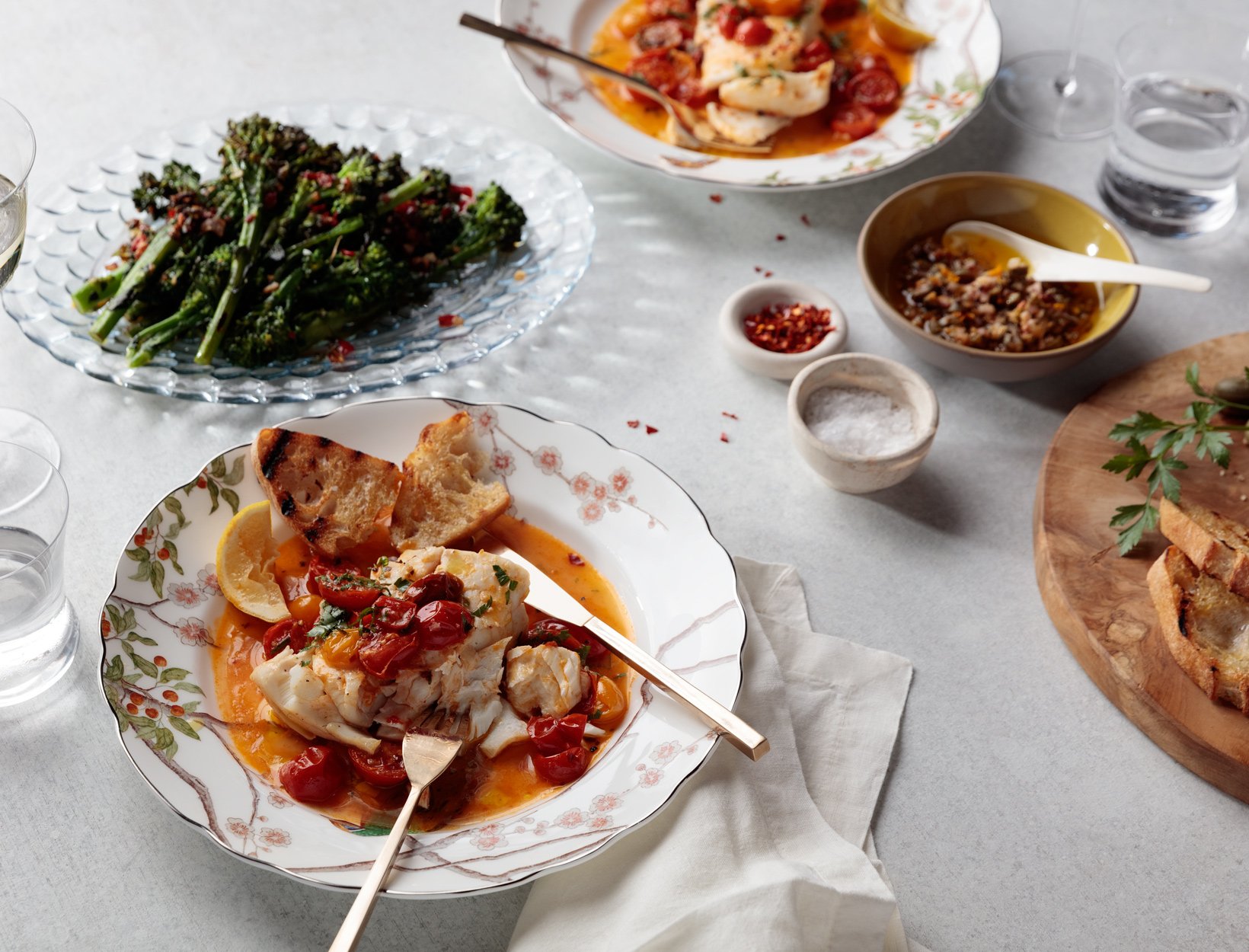 When you want to plan a special night, the last thing you want to worry about is an overwrought menu—and this dinner is spectacular in its simplicity. A combination of thoughtfully chosen, delicious peak-season ingredients (the sweet-as-candy late-summer tomatoes in the pesce all'acqua pazza) and special touches, like the briny caperberries in the Caperberry Relish, make it unique, unforgettable, and (our favorite) really easy. The whole menu comes together quickly, so you spend time with your partner, not the stove.
This relish is our new favorite pickle-y condiment. Delicious served simply on grilled bread, it is also fantastic served with fresh chèvre, spread on a sandwich, or tossed with cooked grains and arugula. It's versatile and only gets better as it sits.

"Pesce all'acqua pazza" translates to "fish in crazy water," but this dish is actually elegant, simple, and truly foolproof. It's a great recipe if you're new to cooking fish: The fish gently poaches in the tomato broth so it's hard to overcook, and the broth itself is so delicious and dunkable (save some of that grilled bread) that there truly is no going wrong.

The combination of pungent garlic, umami-packed anchovies, and spicy pickled hot peppers is absolutely addictive on broccolini.