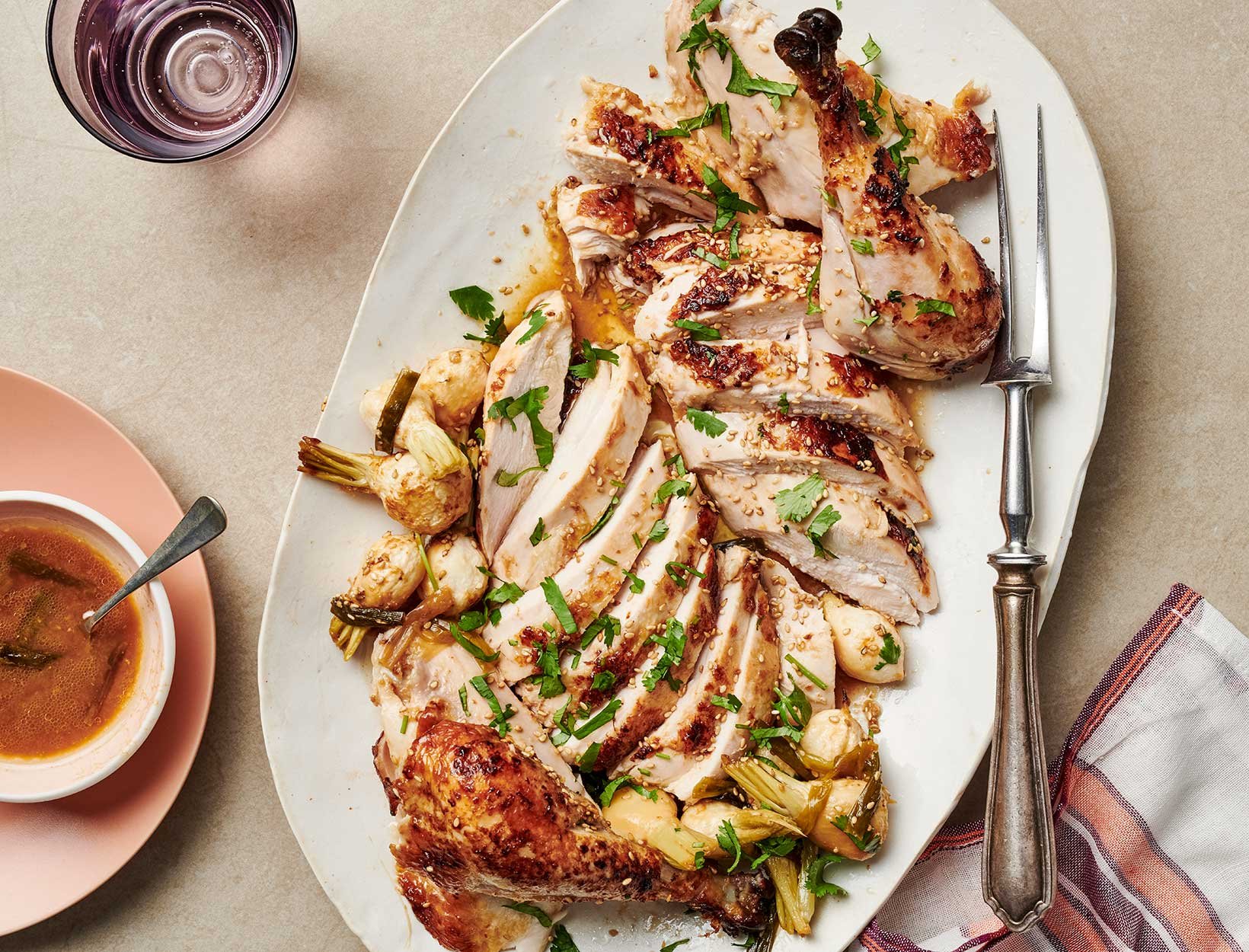 4 Foolproof Ways to Season and Serve a Roast Chicken
Roasting a perfect chicken is one of those cooking techniques that pays dividends. It's crowd-pleasing and crowd-feeding. It leaves you with the added bonus of bones to make stock (which can in turn serve as the nourishing base of many other homemade meals). Our favorite, most reliable method is to slowly roast at a low temperature. The results are always super tender and juicy, and it's the closest thing to a rotisserie-style chicken you can make at home in your oven.
Once you've got the roasting down, you can really have fun deciding how to season it. We love a dry rub, but sometimes we want the saucy, glaze-y, lacquered finish only a marinade can provide. So here are four ways to do roast chicken: The method stays the same; only the marinades and accoutrements change. The Miso Ginger Roast Chicken is warming with just enough fermented-umami funk. The Mediterranean chicken is worth making for the herby, schmaltzy roasted fennel alone. The richness of the Peruvian-inspired take on pollo a la brasa is foiled by the bright and tangy pickled red onions. And the sweet and sticky lemongrass chicken over jasmine rice might be the most comforting meal ever.
After you've made all four: Keep riffing. You've mastered the technique—now you can't go wrong.