How to Make Dairy-Free Ice Cream from Bananas
Written by: Caitlin O'Malley
|
Published on: June 14, 2020
|
Updated on: July 17, 2023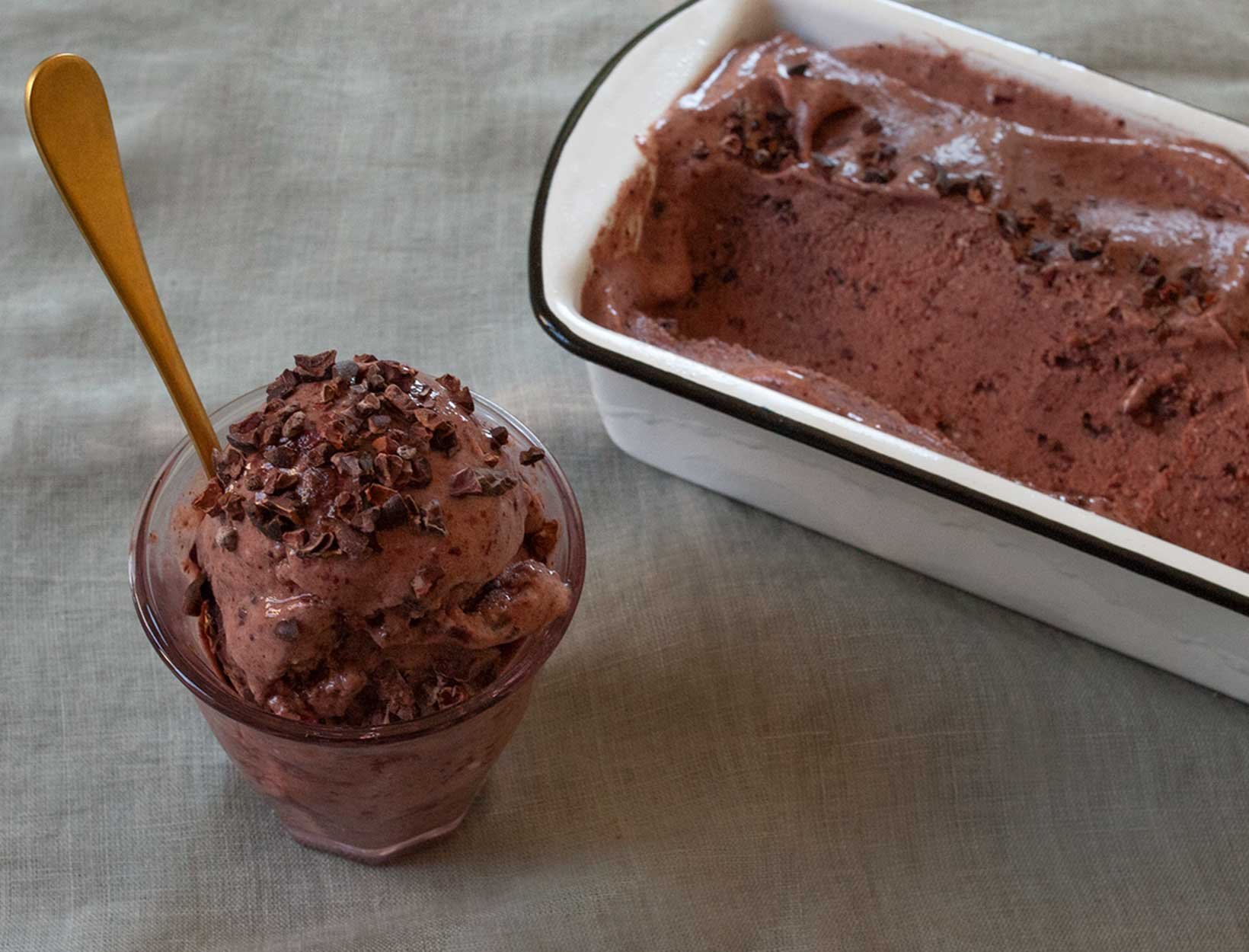 Making ice cream at home can require a lot of time and special equipment. Unless you're making it out of bananas. Blending up frozen bananas in a food processor or powerful blender yields an incredibly rich, creamy, and satisfying treat (sometimes called "nice cream"). The banana is uniquely suited for this, as its dense and almost starchy texture freezes beautifully when blended and mimics regular ice cream. Plus, bananas bring lots of natural sweetness, so the addition of refined sugar or alternative sweeteners is rarely necessary. (This is especially true if you let your bananas become a little overripe before freezing—more ripe means deeper, sweeter flavor.)
It's also a fully customizable treat. You can use fruit, nut butters, and chocolate in the base and then add whatever crunchy toppers or mix-ins you can dream up. The three recipes we developed feature some of our favorite banana-centric flavor combos, like dark chocolate and cherry; pineapple, coconut, and lime; and salty dates with peanut butter. What we're trying next: matcha mint, black sesame, and coconut coffee.
A hybrid of the poolside favorite piña colada and Disney's famous Dole Whip (an incredibly refreshing, tropical soft-serve-like treat)—minus all the dairy and refined sugar.

Combining peanut butter and bananas is obvious, but the addition of chewy dates and flaky salt takes it to the next level.

Balance is key with these banana-based nice creams, and the slightly bitter crunch of cacao nibs does the trick here. You could even skip the chocolate and go all nibs if you prefer even less sweet desserts.