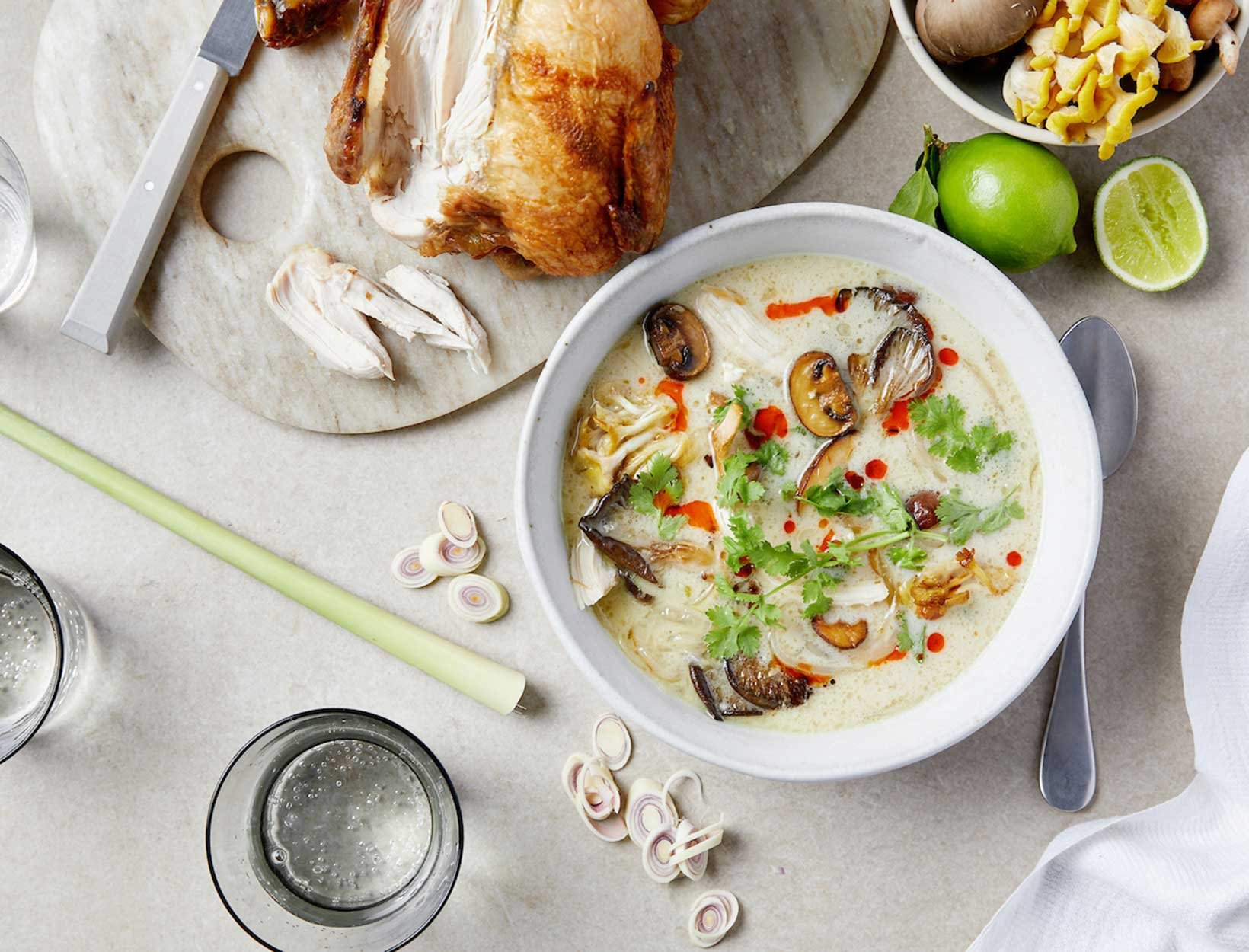 Hacks to Make Homemade Dinners Better with Store-Bought Ingredients
Sometimes you might not have it in you to fully make dinner. But sometimes—with the right ingredients—you can summon the energy for a good old-fashioned dinnertime zhuzh (this is the highly technical term for the act of doctoring up store-bought ingredients with some fresh ingredients and a little know-how). While there came a point in popular culture when making everything at home and by hand was sacrosanct, most food professionals have always been smart and selective about outsourcing for the dinnertime zhuzh.
Ideally, your store-bought hero ingredients are as organic or wholesome as what you'd have made at home, and there are many great options available. We have our favorite ingredients—although your doctored-up-dinner journey may take you on different routes—and four recipes to get you going.
The Hacks
Doughs
Making dough at home isn't hard, but it's rarely doable for a weeknight dinner, and frankly you can still get really good results from store-bought options. Puff pastry or regular pie dough can easily be transformed into potpies or stuffed savory parcels for appetizers. Pizza dough can be rolled into stromboli, twisted into garlic knots, or portioned and grilled into flatbreads.
Sauces
Store-bought sauces save so much time, but they can taste a little flat. You can revive almost any one-note sauce by adding it to a base of sautéed aromatics. For Thai or Indian simmer sauces, you might sauté some onions, garlic, ginger, serrano chilies, and spices in coconut oil or ghee. For an enchilada-style sauce, you might cook a sofrito of onion, garlic, bell peppers, and chili powder. Jarred marinara sauce benefits from a base of olive oil, garlic, chili flakes, fennel, and anchovies.
Protein
Your protein almost always takes the longest to cook. Shave time off of dinner prep by going with a cooked option. Organic rotisserie chickens are stocked in many grocery stores today, are fairly affordable, and taste so good. There's also a lot available in the way of smoked and cured meats and fish (smoked sausages, smoked trout, confit duck legs, and tinned fish are all great options) that make getting dinner on the table easy.
Baked-Good Mixes
There's nothing wrong with relying on a mix. The science of baking isn't for everyone. Look for a brand that has organic or whole-food ingredients. There are still so many ways to make your baked goods feel homemade. Think of it as customization: Try adding some walnuts, chocolate chips, cacao nibs, dried fruit, or even pretzels to your favorite cookie or brownie mix. You'll still get to enjoy warm cookies from your oven, but with a lot less work.