3 Hearty Soups for Chilly Winter Days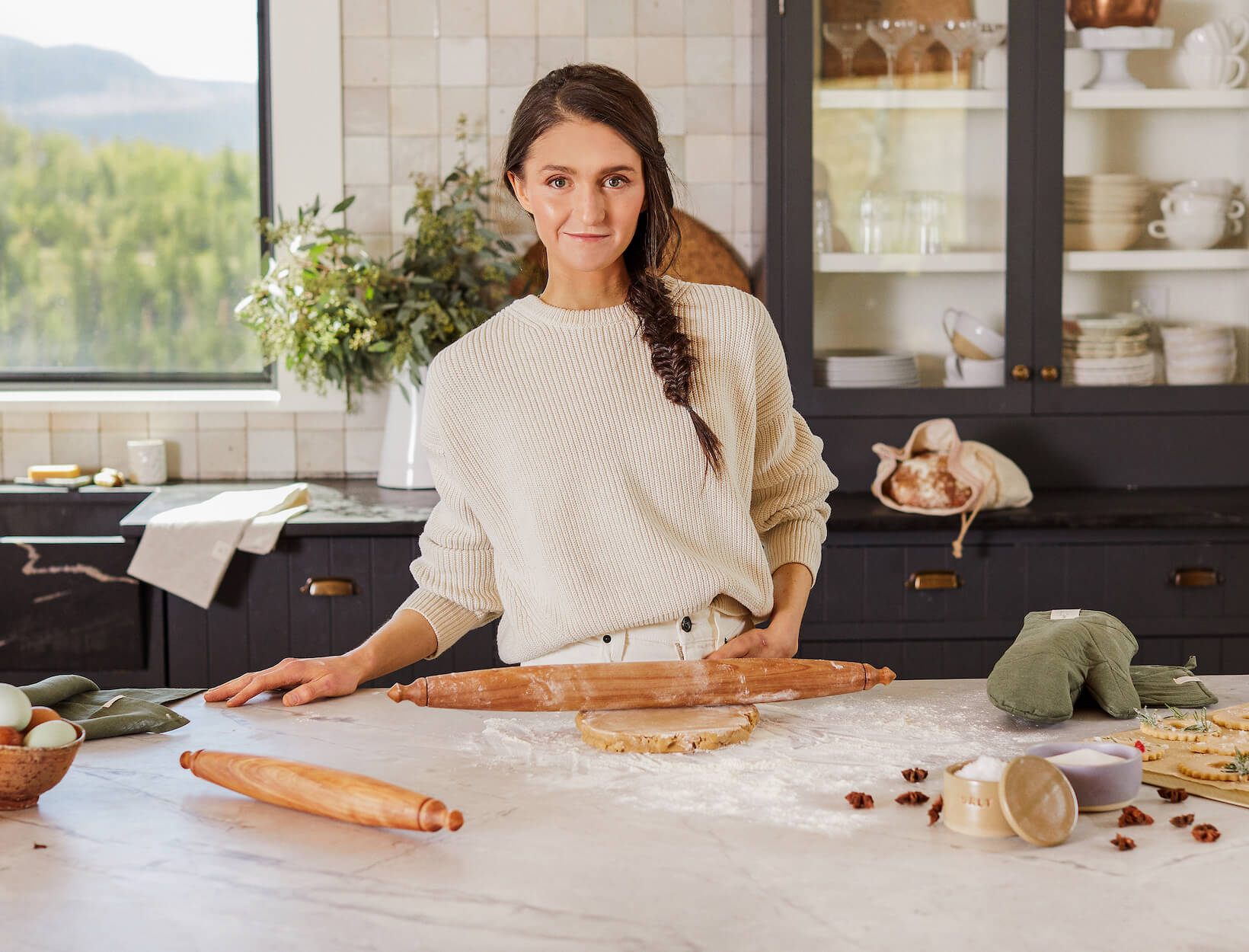 As a child in Cleveland, Ohio, self-taught cook Tieghan Gerard delighted in making steaming bowls of ramen with her mother as an after-school snack—a tradition she still counts as one of her fondest childhood memories. "In the winter, the only thing you would want is a really warm bowl of brothy noodles, and that was Top Ramen for us," she says.
Now the author of three cookbooks (and the founder of the popular food blog Half Baked Harvest), Gerard has come a long way from her childhood instant-ramen days, but she still champions simple meals that are both hearty and tasty. She notes that soups are a particularly great option for busy home cooks, as they can be not only nourishing but also easy to prepare ahead of time—and they make excellent leftovers. "Especially in these colder months of the year, they're quite warming, and they are feel-good foods that you can boost easily with healthy ingredients, using things like ginger in your soup or using lots of kale in your soup," she says.
Her latest cookbook, Half Baked Harvest Every Day, centers around using wholesome ingredients to create balanced meals. She also recognizes that recipes aren't one-size-fits-all and gives cooks room to experiment, encouraging them to use the ingredients and cooking methods that work best for them. Below, Gerard shares a few tips on how to prepare meals that taste good and feel good—plus three cozy soup recipes that will quickly become weeknight favorites.
Tieghan Gerard's Tips for Feel-Good Meals
Listen to your body. "[Balanced eating] is allowing yourself to eat what you enjoy and eat what you want, all in moderation," Gerard says. "It's about focusing on foods that are truly prepared in a wholesome way." For her, that means using unprocessed ingredients and cooking with good fats (extra virgin olive oil is a go-to); it also means preparing whatever sounds appealing that day—perhaps it's a sheet pan of perfectly roasted veggies one day and a cheesy, comforting homemade pizza the next.

Lean into color and flavor. Gerard recommends shopping the perimeter of the grocery store to get a variety of fresh, colorful produce and wholesome dairy (she likes organic European-style butter, which is typically cultured and more flavorful than American butter) and incorporating whole grains like quinoa and brown rice. She also loads up on plenty of fresh herbs and spices for an additional boost of color and flavor.

Embrace flexibility. If a recipe calls for an ingredient that doesn't work for you, take the opportunity to get creative. For instance, looking for an alternative to bacon? Add a dash of fish sauce or tamari. "It adds this umami flavor that is just really, really delicious," Gerard says. And for a crunchy topping, try making a savory coconut bacon—coconut flakes seasoned with tamari or soy sauce, then baked in the oven to mimic the crispiness of bacon.
3 Soups from Half Baked Harvest Every Day

The gnocchi, made with cauliflower instead of the traditional potato, adds a nonstarchy twist to the classic soup. Loaded with plenty of fresh herbs, plus kale, chicken sausage, and Parmesan, the dish can easily be made ahead of time, Gerard says—just be sure to leave the gnocchi out until you're ready to serve so it doesn't soak up all the broth. If you're not a fan of kale, swap in spinach.

A beloved favorite in Gerard's family, this coconut-milk-based dish is a riff on her mom's roasted acorn squash. Hearty lentils are spiced with garam masala, turmeric, cumin, and cayenne, while the roasted squash adds texture.

This smoky soup came about after Gerard found herself with one too many ears of sweet corn, and it combines chipotle peppers and plenty of Cheddar—her favorite combo. "If you are sensitive to spice, I would adapt the soup to your taste and make sure that you're tasting it as you go," she says. Diced avocado and fresh cilantro add color and brightness.

---
We hope you enjoy the book recommended here. Our goal is to suggest only things we love and think you might, as well. We also like transparency, so, full disclosure: We may collect a share of sales or other compensation if you purchase through the external links on this page.