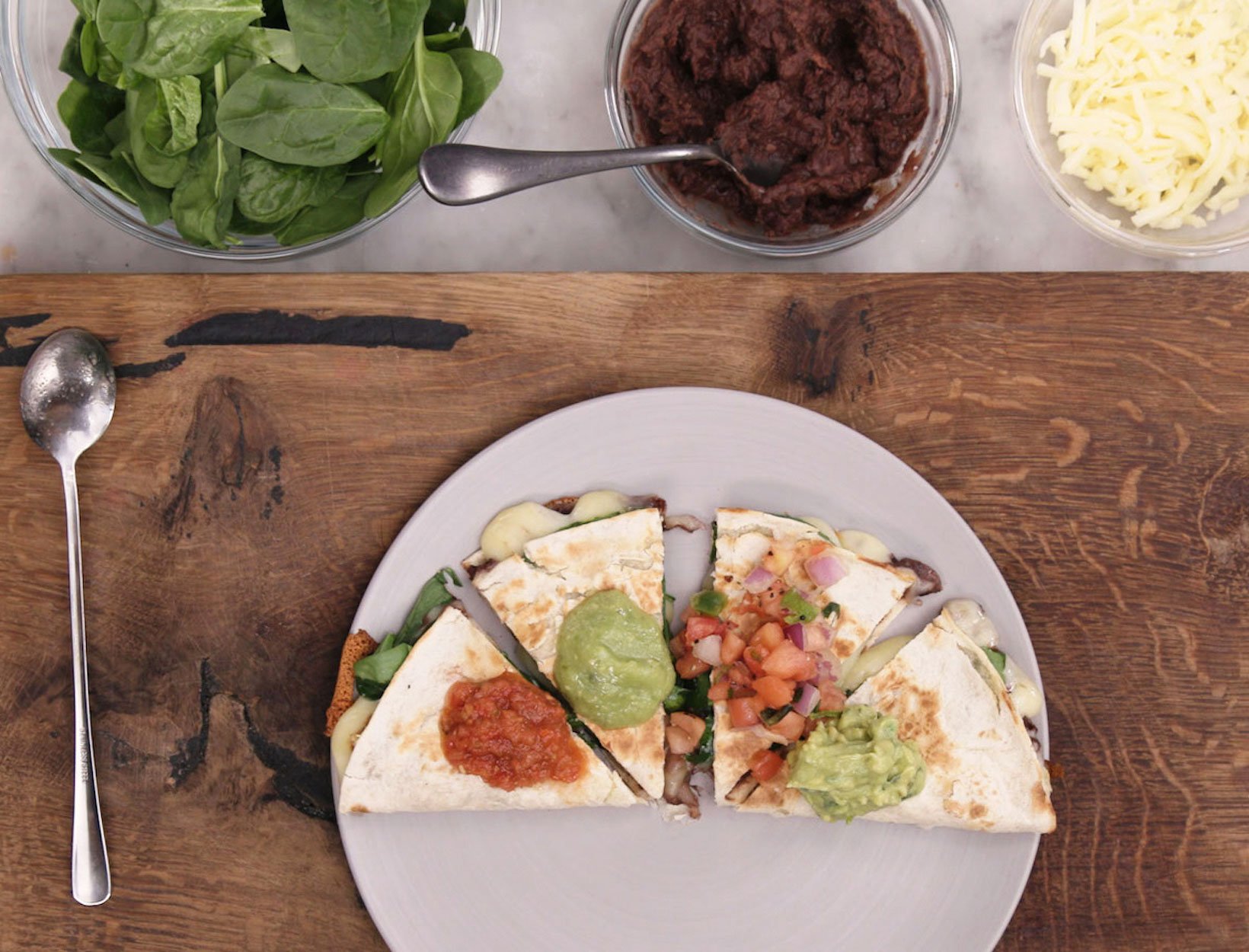 goop Your Kids' Favorite Snacks
goop Your Kids'
Favorite Snacks
Getting your kids involved in the kitchen and excited about making healthy food that they'll actually eat means meeting them halfway, explains goop food editor Caitlin O'Malley. "Make stuff they recognize," she says. "And make sure it tastes fantastic." With goop senior IT administrator Nate Quaresma (who has a three-and-a-half-year-old at home), O'Malley whipped up some healthy, foolproof, and kid-pleasing recipes in the goop kitchen, infusing favorites like tater tots and quesadillas with secret broccoli and stealth spinach. The results were a flat-out win: "We're totally making these again," said Quaresma.
Spinach is packed with nutrients so we don't feel so bad about making the kiddos quesadillas (again) as long as there are some good-for-you greens tucked in among the creamy black beans and melty cheese. Double down on greens by using a spinach tortilla!

These little bites are sure to please any kid (or adult) who's been avoiding their greens. Consider making a double batch because these will fly as soon as they're out of the oven.