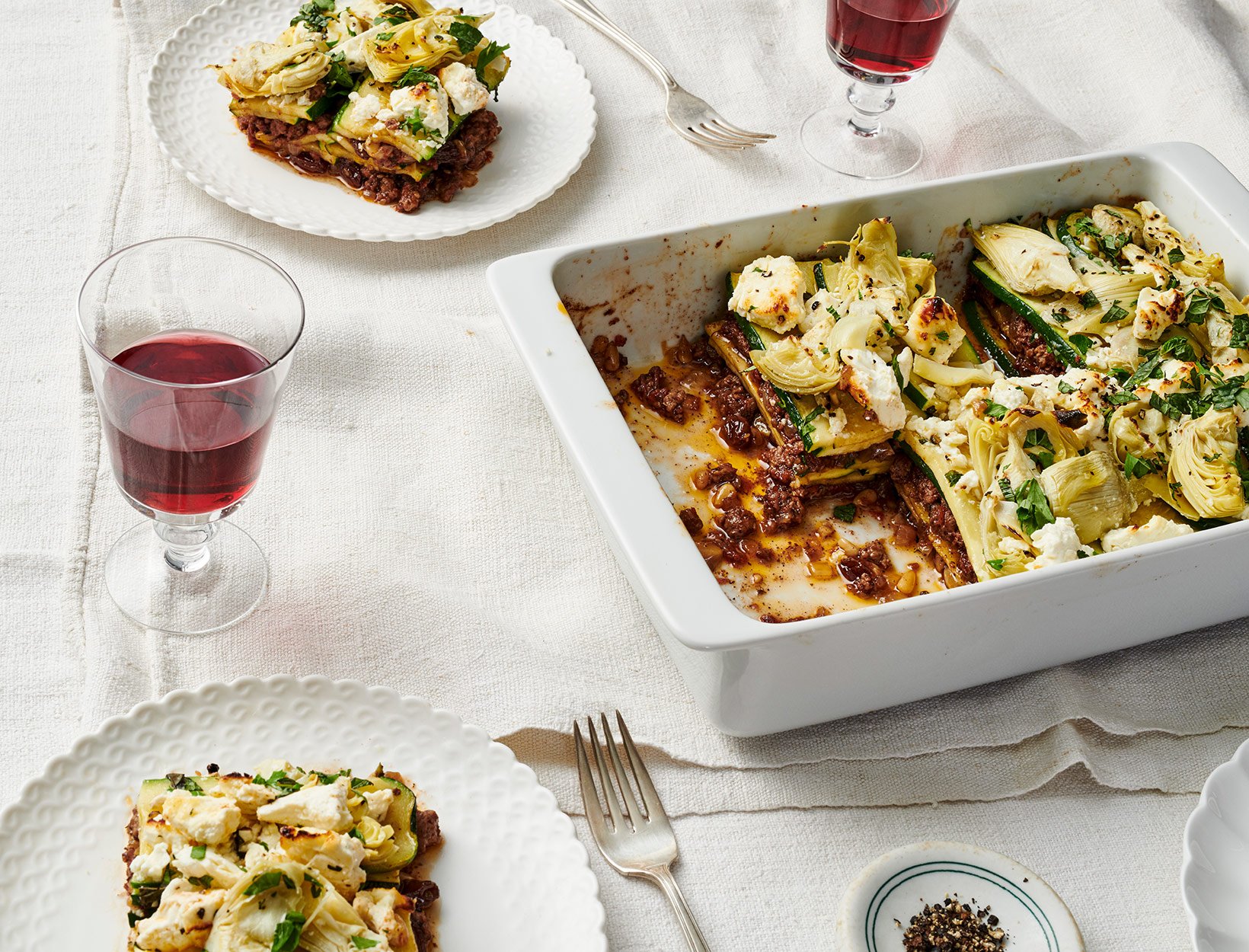 3 Cleaned-Up Comfort Foods
Seamus Mullen, chef and cohost of the goopfellas podcast, is a veritable trove of food and wellness ideas. Every month he shares new recipes; sign up for our men's newsletter so you don't miss a single meal. And if you have a food question for our resident goop guy: Email [email protected].
The nostalgia of comfort food is real. And it's as powerful as it is personal—to some it's the cozy home-cooked meals we grew up with, and to others it's that one hot lunch at school that was actually so good (I miss you, chicken patty on a bun). Thanks to my English grandma, I also have some weirdly specific regional ones, like bubble and squeak and toad in the hole.
No matter where they're from, all comfort foods share one thing: More often than not, they end up making us feel…uncomfortable. They tend to be heavy, carby, not-balanced dishes.
But despair not. It's totally possible to enjoy those flavors—and all the fuzzy feelings connected with them. You just need to be a little creative in the kitchen. I've given some of my favorite comfort foods an update, emphasizing the flavors we love and ditching the super rich stuff.
My Greek Lasagna with Lamb, Zucchini, and Artichokes is still a crowd-feeding, stick-to-your-ribs kind of dish, but with thinly sliced zucchini instead of pasta and a more flavorful cheese (just less of it). The Celery Root Puttanesca is saucy, savory, and briny as ever, but it's over celery root noodles this time. The Tropical Cottage Pie uses yucca instead of potatoes—a healthier carb—and it incorporates more produce, like pineapple, habanero chili, and lots of fresh herbs.
"Lasagna has always been a favorite of mine, but I never feel good after eating it. For this version, I went light on the dairy, but I used feta, a super flavorful cheese, so you don't feel like you're missing out. I also nixed the gluten by using thinly sliced zucchini in place of pasta. Now it's a meal I could eat every day and feel great about." —Seamus Mullen

"Puttanesca is already pretty virtuous. The real trick here is the celery root noodles. Instead of just swapping in a gluten-free pasta or zoodle, I wanted to pick a noodle alternative that really adds something to the dish. The subtle sweetness of celery root comes through as a foil for all the umami-rich ingredients in the sauce."
—Seamus Mullen

"If you think you can't quit potatoes, give yucca a try. I swear by it. It's got the starch you crave and it's better for you. And it lends itself to a more tropical flavor profile, which is why I love it with this combination of beef, pineapple, chilies, and cilantro. These are tropical flavors by way of the English countryside. Totally weird, and totally works."
—Seamus Mullen