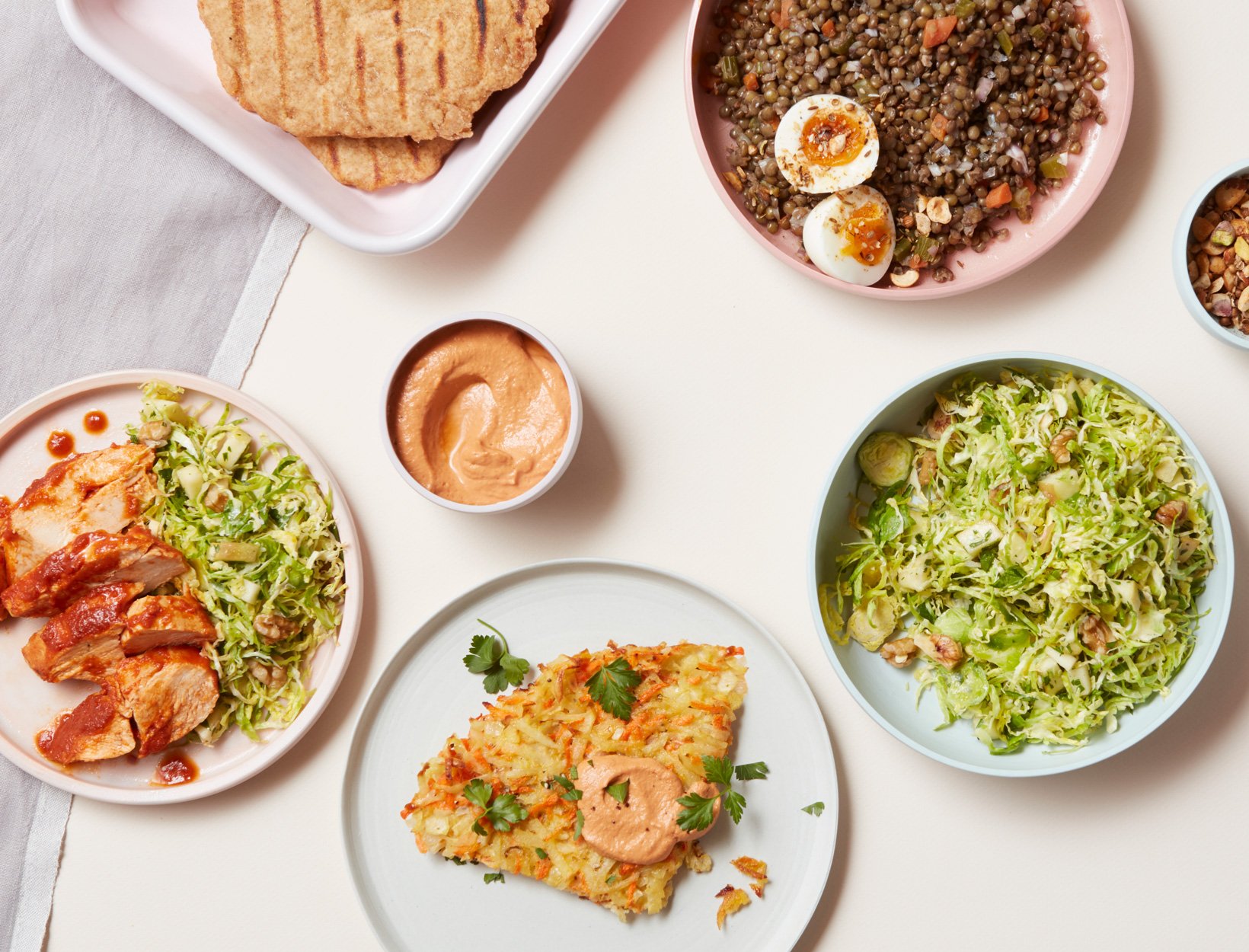 Healthy-But-Doable Weeknight Dinners
Detox month is over, so many of us are coming off a stricter regimen and looking to recalibrate to a more balanced routine that includes healthy habits—along with the occasional chicken wing night (hello, John Legend). Whatever your roadblock—long days at work, frantic errand-running, or dropping the kids off at soccer—Carlene Thomas, a Virginia-based registered dietitian and half of the husband-and-wife team behind the blog Healthfully Ever After, understands. Below, she shares three recipes that'll work, no matter how crazy-busy your life. They're delicious, super-healthy, and most importantly, totally achievable.
Skip the sugar-y store-bought BBQ sauce and make this instead. You won't miss the sugar since the butternut squash is naturally sweet. A tip: Try adding some sriracha to the BBQ for a kick.

This is a great way to get your veggies in for the day. We think it'd be delicious with almost any combination of veggies, but a potato, kohlrabi, and carrot version is pretty delicious.

This is one of those brilliant eggs-for-dinner dishes. The eggs add a heft and creaminess to the lentils and the arugula balances it all out. It's delicious on its own, but the spelt flatbreads round it out nicely, too.