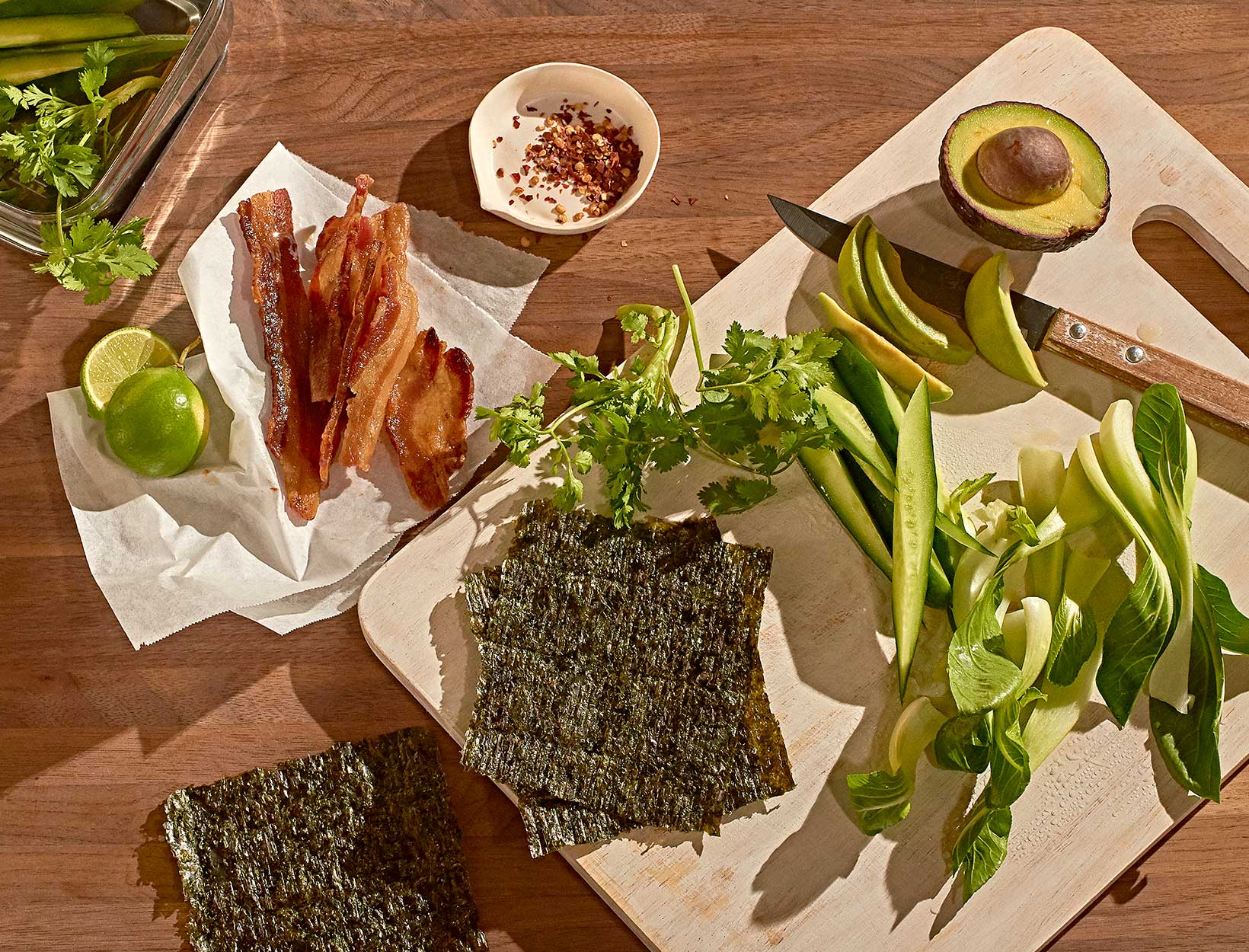 Packable Travel Snacks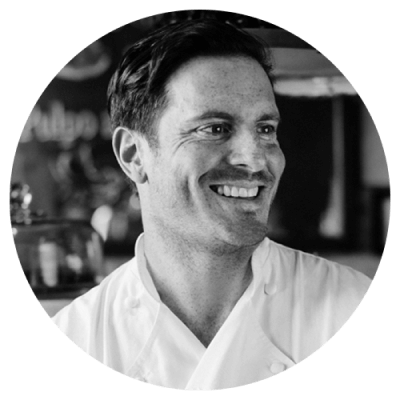 Seamus Mullen, chef and cohost of the goopfellas podcast, is a veritable trove of food and wellness ideas. Every month he shares new recipes; sign up for our men's newsletter so you don't miss a single meal. And if you have a food question for our resident goop guy: Email [email protected].
I travel a lot for work, and after years of bad Caesar salads, I decided to make my own food when I fly. It takes a bit of planning, but ultimately the results are healthier, more delicious, and way more affordable (insert Seinfeld $20 tuna sandwich joke here).
I always try to include a variety of whole foods—some sweet, some crunchy, some with a little protein to fill me up, and definitely something salty. Have you ever craved tomato juice on a plane or something else random and umami-rich? A study came out from Cornell University a few years ago that found that the loud noise of airplanes can suppress sweet tastes and enhance umami taste. (May be why they hand out pretzels and salted nuts!)
The catch: While salt is super satisfying on a plane—or anywhere—and it plays an important role in hydration, it can lead to dehydration if you're not balancing it with enough water. Which can lead to feeling less pleasant when you land. So I drink tons of water when I fly and also snack on hydrating foods, like celery and cucumber.
I've taken these foods and some of my favorite ingredients and put together three different snack kits. Whether you're a frequent flyer or have a long trip home for the holidays, I hope these snacks enhance your travel time.
THE GRAZER
This kit is a series of no-cook snacks to have during your flight:
Turns out your childhood favorite ants-on-a-log is even better with almond butter, dates, and flaky sea salt.
Avocado sprinkled with salt, sesame seeds, and coriander seeds is good enough to eat straight with a spoon—just score the avocado, sprinkle the seeds, squeeze the lime, and close both halves of the avocado before wrapping it up.
And if you haven't treated yourself to really high-quality jerky, now is the time. The stuff Belcampo makes is particularly good.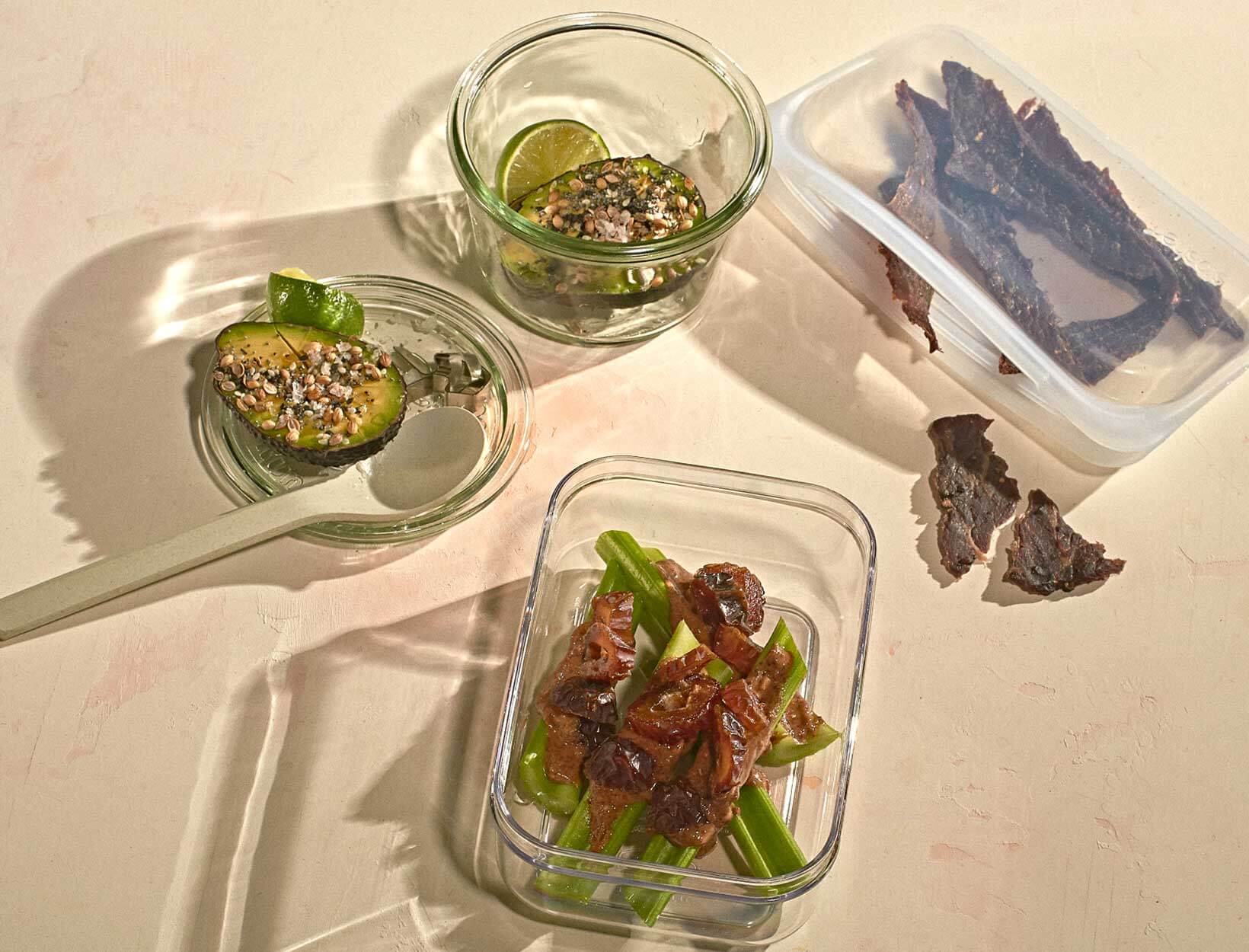 THE TRIO
The three hero snacks here require a little prep, but all together they feel more substantial and are so much better than airplane peanuts. The cooking is minimal—boil an egg and roast a sweet potato. Then pack those up along with a couple of fun salty toppers. I like to mix a bit of smoked paprika, sumac, and cayenne into coarse sea salt for my egg, and I use a furikake blend I buy at the Japanese market for the sweet potato.
I pack Eden Instant Miso soup mix in my carry-on. Then once I'm on the plane and beverage service starts, I ask the flight attendant for a cup of hot water and a stir stick, and I add the soup mix. It's so comforting to sip on that salty, umami-rich broth. If you're fancy like me, you can even bring some seaweed and sliced scallions to mix in.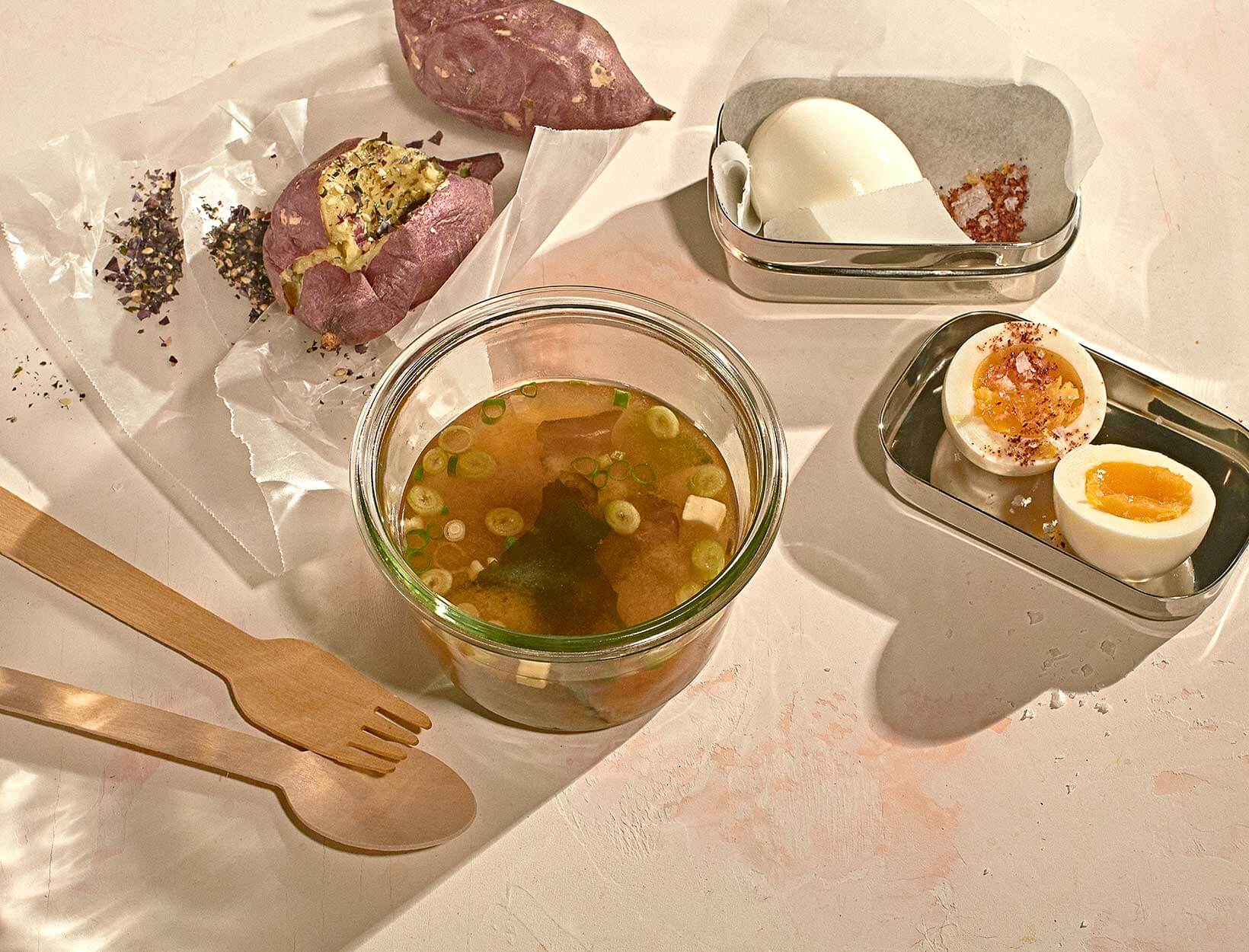 THE WRAPPER
I'd be happy to eat this meal even when I'm not on a plane. Nori is the perfect vehicle for crunchy raw veggies, like cucumber and bok choy. I like to add something rich and creamy, like avocado, and crispy bacon for extra protein. I pack all the thinly sliced, prepped fillings separate from the nori and build my little wraps when I'm ready to eat (assembling them in advance will lead to soggy nori). Packing a lime wedge and some chili flakes as finishing touches is not necessary but highly recommended.
Round it out with some nuts (I'm of the opinion that the macadamia nut is the king of all nuts) and a little piece of salted dark chocolate—look for a bar that's at least 80 percent cocoa and low in sugar, like this one from Alter Eco.