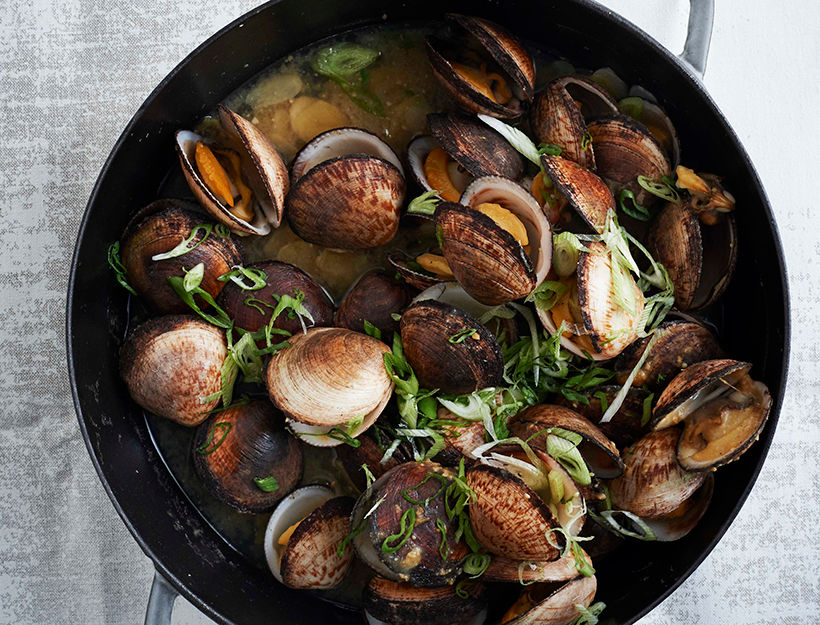 goop Staff Favorites from It's All Easy
As a company made up of busy b*&tches (and a few dudes), it probably goes without saying that the entire goop office put It's All Easy to work immediately. We polled the team to see which recipes are getting the most love. The ginger carrot soup got a lot of votes, as did the fried egg sandwich and the spring fattoush salad, but the clear winners for staff favorites were the miso clams and the vegan avocado chocolate mousse. Recipes below.
You won't believe this silky chocolate mousse is completely vegan and refined sugar-free.

This 7-ingredient dish is easy enough for a weeknight dinner at home but impressive enough for a special occasion. Since the miso is salty, be sure you use the smallest, sweetest clams you can find and clean them really well.