The Annual New Year Detox: 2022 Edition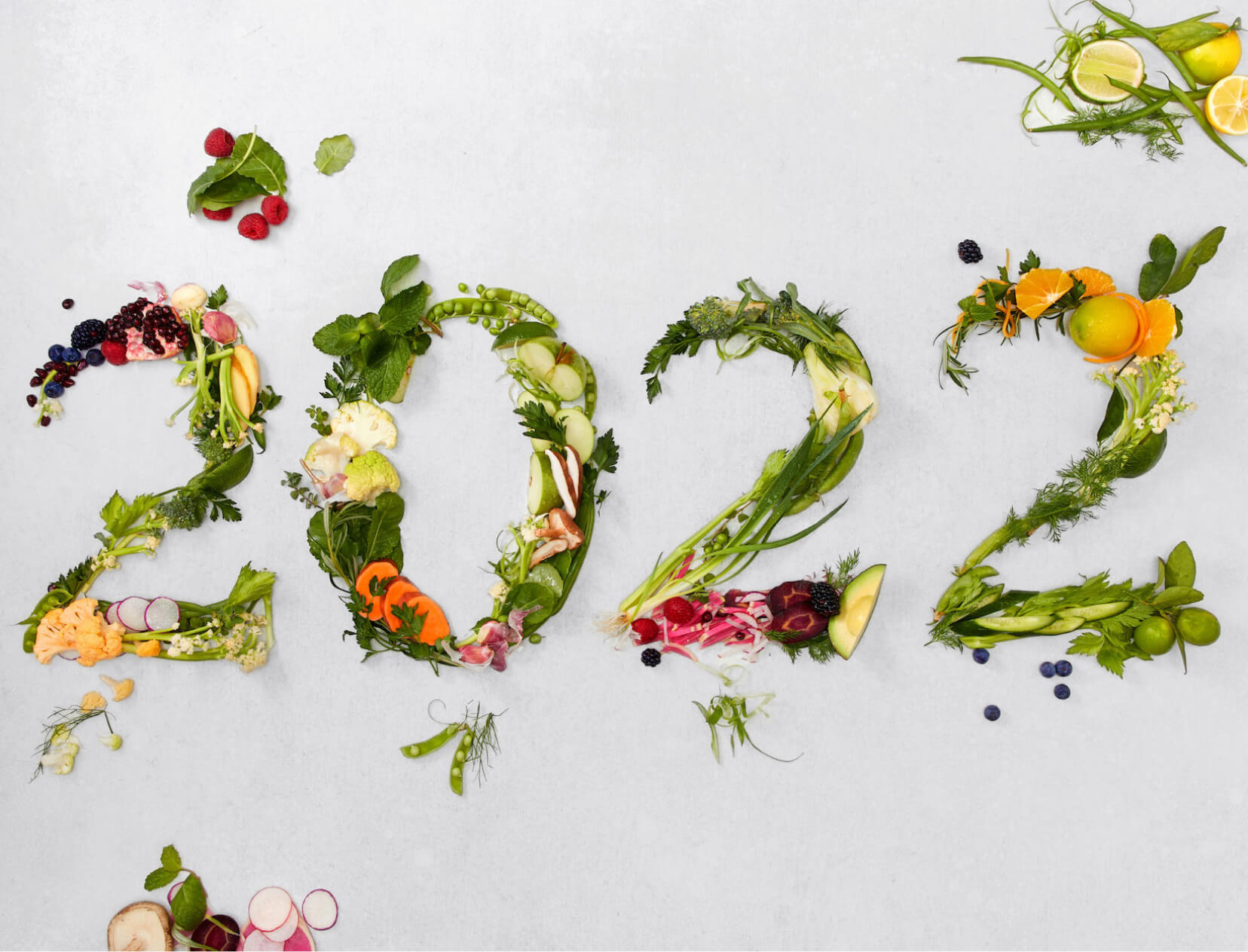 By the time January rolls around, we're ready to reset: to wash off the stress of the past weeks—all the end-of-year deadlines, shopping lists, overbooked weekends—and move forward with a refreshed approach. Prioritizing care and exploring change looks a little different for everyone, and there's no wrong way to prepare. Redeem that massage you were gifted. Try out an early morning stretch and breathwork routine. Or maybe sleep in, letting your body wake up when it naturally wants to. Treat your skin to a new body butter. And most importantly, enjoy some delicious and nourishing food.
Every year we aim to create riffable recipes that make us feel grand to cook and eat. We organize them into a plan that is flexible, with lots of options for lots of lifestyles and dietary needs and desires. As always, this five-day reset follows Dr. Alejandro Junger's elimination diet guidelines from the Clean Program, and all the recipes are free of caffeine, alcohol, dairy, gluten, corn, nightshades, soy, refined sugar, shellfish, white rice, and eggs. But ultimately you know your body best. This invitation to take extra care with yourself is also an invitation to listen closely. As you strip things away and add in others, what makes you feel most energized, clear, and satisfied?
Leveling Up with the New G.Tox 7-Day Reset Kit
For people who want more assistance exploring the above question or for those of you who have done our annual five-day detox before and are looking to level up your reset experience: You have come to the right place. We launched our first-ever home detox kit this year. The G.Tox 7-Day Reset Kit is more than a meal plan. It's a program designed to help us holistically optimize our well-being, inspired by a few different modalities and research-backed practices. During the program, you eat three nourishing meals a day. An easy-to-follow schedule helps you experiment with new eating patterns and an intermittent fasting protocol. The kit includes an instant superfood cereal blend (to be enjoyed as is or doctored up to your liking), a clean protein powder (to be enjoyed in smoothie form), supplements to support your gut microbiome and liver, and a dry brush to support local circulation each morning. We know you're going to love it. The kit also comes with plenty of recipes, and all the recipes in our annual detox plan here are compatible with the kit guidelines—so have at it.
THE 5-DAY DETOX FOOD PLAN
SUNDAY
Getting yourself set up on Sunday pays off big-time later in the week.
Gather your groceries. (Hit the market or have everything delivered!)
Make the Green Chia Pudding.
Make the Avocado Tahini Dip.
Make the Herby Chickpea and Beet Salad.
Make the Frozen Cherry Bonbons.
MONDAY
First thing: warm water with lemon or your favorite herbal tea
Breakfast: Green Chia Pudding
Lunch: Herby Chickpea and Beet Salad
Snack: veggies with Avocado Tahini Dip
Dinner: Breakfast-for-Dinner Hash with Turkey Sausage, Butternut Squash, and Kale
TUESDAY
First thing: warm water with lemon or your favorite herbal tea
Breakfast: Sweet Potato Breakfast Tacos with Avocado Tahini Dip
Lunch: leftover Breakfast-for-Dinner Hash
Snack: Frozen Cherry Bonbons
Dinner: Grilled Mojo Salmon and Veggies with Black Beans and Brown-Cauli Rice Blend
Prep for tomorrow: Make the Salmon Rice Balls (you can roast an extra salmon fillet and make extra brown rice when you're making the Mojo Salmon for dinner).
WEDNESDAY
First thing: warm water with lemon or your favorite herbal tea
Breakfast: Chocolate Almond Cauliflower Smoothie
Lunch: Salmon Rice Balls with Cucumber Salad
Snack: veggies with Avocado Tahini Dip
Dinner: Crispy Chicken Cutlets with Fennel, Apple, and Cabbage Slaw
Prep for tomorrow: Make the trout salad and beets vinaigrette.
THURSDAY
First thing: warm water with lemon or your favorite herbal tea
Breakfast: Green Chia Pudding
Lunch: Snack Plate with Smoked Trout Salad and Beets Vinaigrette
Snack: Frozen Cherry Bonbons
Dinner: Spiced Chickpea, Lentil, and Carrot Stew with Herbs and Yogurt
FRIDAY
First thing: warm water with lemon or your favorite herbal tea
Breakfast: Chocolate Almond Cauliflower Smoothie
Lunch: leftover Spiced Chickpea, Lentil, and Carrot Stew
Snack: Frozen Cherry Bonbons
Dinner: Chicken and Veggie Noodle Stir-Fry
SNACK TIME
Feel free to add in other snacks when you need and want. Our favorite detox-friendly combos don't require a recipe:
brown rice cake + avocado + everything bagel spice
green apple + almond butter + cinnamon
dates + tahini + flaky sea salt
cucumber + hummus + olives
coconut yogurt + berries + chia seeds
FOR PLANT-BASED EATERS
You can easily turn the meat-centered dishes into plant-based ones. Our recommendations:
For the Breakfast-for-Dinner Hash, season cooked lentils as you would the ground turkey and proceed with the recipe. You could also make faux ground meat with equal parts walnuts and mushrooms, as we did here, and proceed with the seasoning mix from the hash recipe.
Since the Grilled Mojo Salmon recipe already has beans and rice, you could bulk out the veggies in place of the fish and still have a satisfying dinner.
The Salmon Rice Balls can be veganized with edamame, or you could make a more traditional stuffed rice ball (onigiri) and fill it with avocado, pickled vegetables, or seasoned tofu. Yes, edamame and tofu are soy, but our senior director of science and research, Gerda Endemann, thinks it's fine in moderate amounts if you need more plant-based variety during your reset (read her thoughts on soy misconceptions here).
Cauliflower steak cutlets would be great in place of the Crispy Chicken Cutlets. Just don't slice them too thick, and really coat them well in the arrowroot slurry and press them into the bread crumbs.
Swapping in chickpeas for smoked trout is one of our favorite vegan swaps and works great in the snack plate. We've done these faux deli salads a couple of different ways: once as a tuna doppelgänger and once as a sub in curried chicken salad. It couldn't be simpler and is super tasty.
The Chicken and Veggie Noodle Stir-Fry is designed to be the flex meal where you can use up all your leftover produce, so the chicken can easily be omitted and you'll still have plenty going on. If you'd like more protein, edamame or tofu would be a natural fit.
BREAKFAST

A different way to get your greens in for breakfast. We made a green milk base by blending coconut milk with spinach and using that to make chia pudding. The spinach flavor is masked by the rich coconut milk, and the green color looks so vibrant. Prep it the night before and top with almonds, coconut, and berries for an easy breakfast.

Breakfast that feels like dessert. While delicious as written, there is a little choose-your-own-adventure caveat here. If you prefer a lower-sugar smoothie, keep the Dutch-process cocoa, which provides a deeply chocolaty and rounded flavor. It will be plenty sweet with a single date. If you prefer to capitalize on the potent polyphenols in chocolate, use raw cacao. It will taste more bitter this way, but you can compensate with an additional date.

Savory breakfasts can be tricky on detox because they tend to rely heavily on eggs and bread, which are delicious but not a great fit for this reset. A sweet potato taco, however, fits the bill. It's super savory, quick to make, and playfully uses some of our favorite Middle Eastern ingredients in taco form.

LUNCH

Beets bring sweetness and earthiness, the chickpeas are creamy and keep you feeling satiated, and the herbs—yes, an entire cup of them—are so bright and refreshing. If you want extra crunch, add some nuts, but it's great without them, too. This salad is also sturdy enough to hold up in the fridge, so feel free to prep it in advance. And the ratio of effort to flavor is just how we like it, especially if you buy beets that are already roasted.

We, too, became obsessed with the Emily Mariko salmon rice bowl. Her viral TikTok recipe cleverly zhuzhes leftover salmon and rice into something new, fresh, and delicious. Our onigiri-style detox homage, which combines leftover salmon and brown rice with coconut aminos and sesame oil before rolling them into bite-size balls, is well suited for a make-ahead packed lunch. Enjoy them with a simple cucumber salad and some crispy seaweed snacks.

Sometimes you just need a snack-y plate with little bits and bobs to graze on through your lunch break. This recipe has veggies—a light beet salad, endive, and celery—plus some protein from the trout to keep you satisfied until dinner. Round it out with a few grain-free crackers, olives, and nuts for texture, saltiness, and variety. Or change up the accoutrements based on what you have on hand.

DINNERIN BETWEEN

This guacamole-hummus hybrid is a super savory, satisfying dip. Serve it alongside your favorite crudités and some grain-free crackers.

The recipe yield is pretty generous, so you'll have more than enough bonbons to satisfy your sweet tooth during your reset and beyond. The size and texture of frozen cherries work particularly well here, but feel free to try with some of your other favorite frozen fruits as well.
We hope you enjoy the products recommended here. Our goal is to suggest only things we love and think you might, as well. We also like transparency, so, full disclosure: We may collect a share of sales or other compensation if you purchase through the external links on this page.