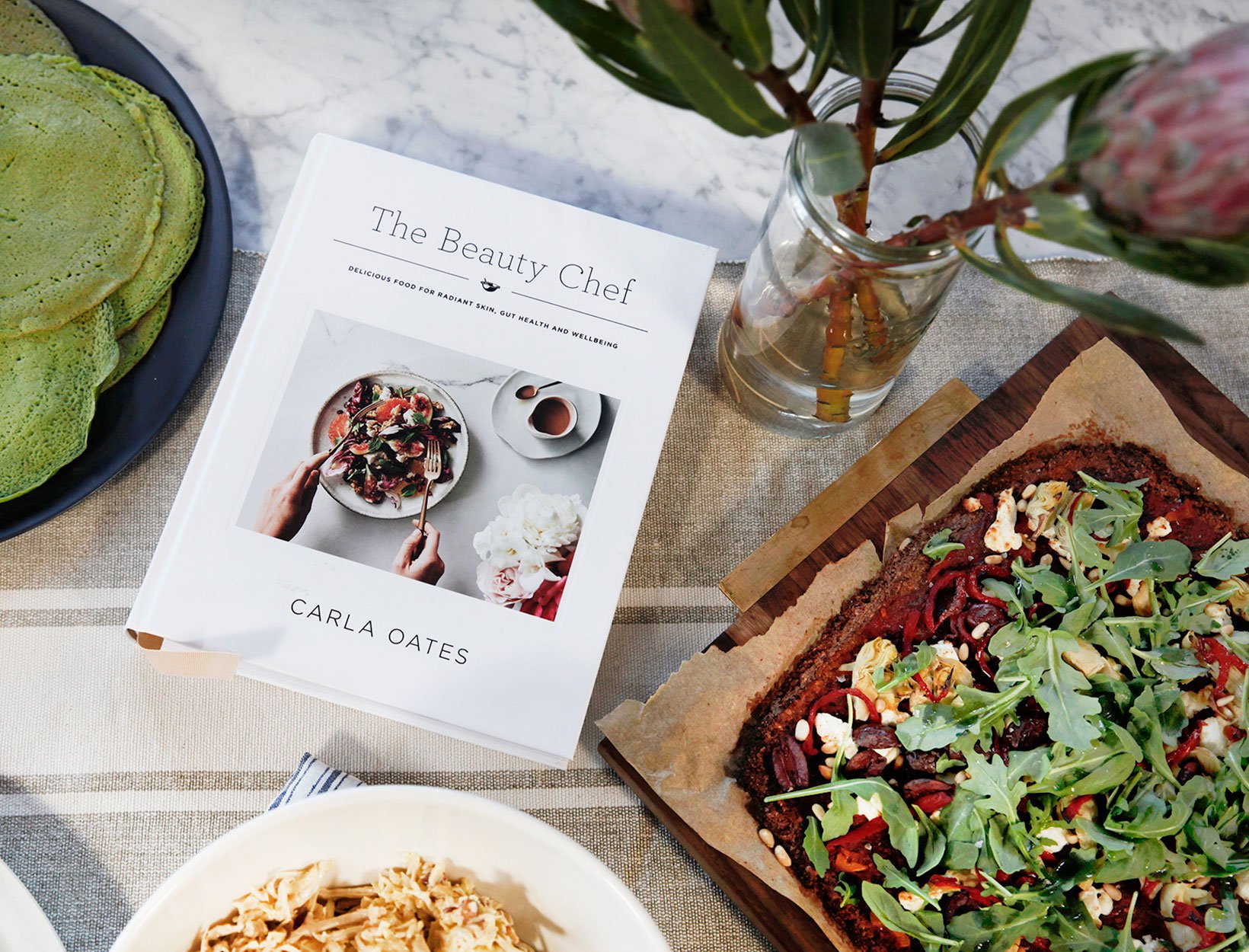 goop Cookbook Club: The Beauty Chef
GOOP COOKBOOK CLUB
The Beauty Chef
With so many incredible new cookbooks hitting the shelves each month, it can be hard to keep up—so we're bringing back the goop Cookbook Club. We'll whip up recipes from a new favorite (or an oldie but a goodie), giving the cookbook a test run, so you don't have to. Want to join the cookbook club? Instagram your creations from the new book, tag @goop and #goopcookbookclub, and we'll regram our favorites.
We're big believers in beauty from the inside out (so much so that we wrote an entire book on the subject), and we can't get enough of the all-organic, pre-and probiotic-packed ingestible skincare from The Beauty Chef (the GLOW Powder, in particular) so the news that Beauty Chef founder Carla Oates had written a delicious and healthy cookbook was, well, wildly exciting. Just out, The Beauty Chef: Delicious Food for Radiant Skin, Gut Health, and Wellbeing surpasses our expectations: It's crammed with healthy, skin-supporting recipes, all designed to balance the bacteria in the gut—which, Oates believes, is the source of glowing skin and overall beauty.
There's no gluten or refined sugar, and very little dairy, but the dishes inside feel like the opposite of deprivation. (Think: Osso bucco with creamy cauliflower mash, chicken congee with soft-boiled egg, coconut-and-lime pancakes.) It's the type of food that makes you feel simultaneously satisfied and full of energy—no easy feat.
We tried our hand at four recipes: A cauliflower pizza, smoked trout and roasted fennel salad, spinach wraps with a celery root/poached chicken remoulade, and carrot cake with labneh frosting. We found some of the ingredients were tricky to source (Oates is based in Australia), but substitutes proved easy enough, and the food was four stars across the board. The verdict? Eating for skin and gut support never tasted so good.
Getting our
toppings on.

Looks (almost) too good to eat.

Caught in the act:
our social media whiz, Jasmin.