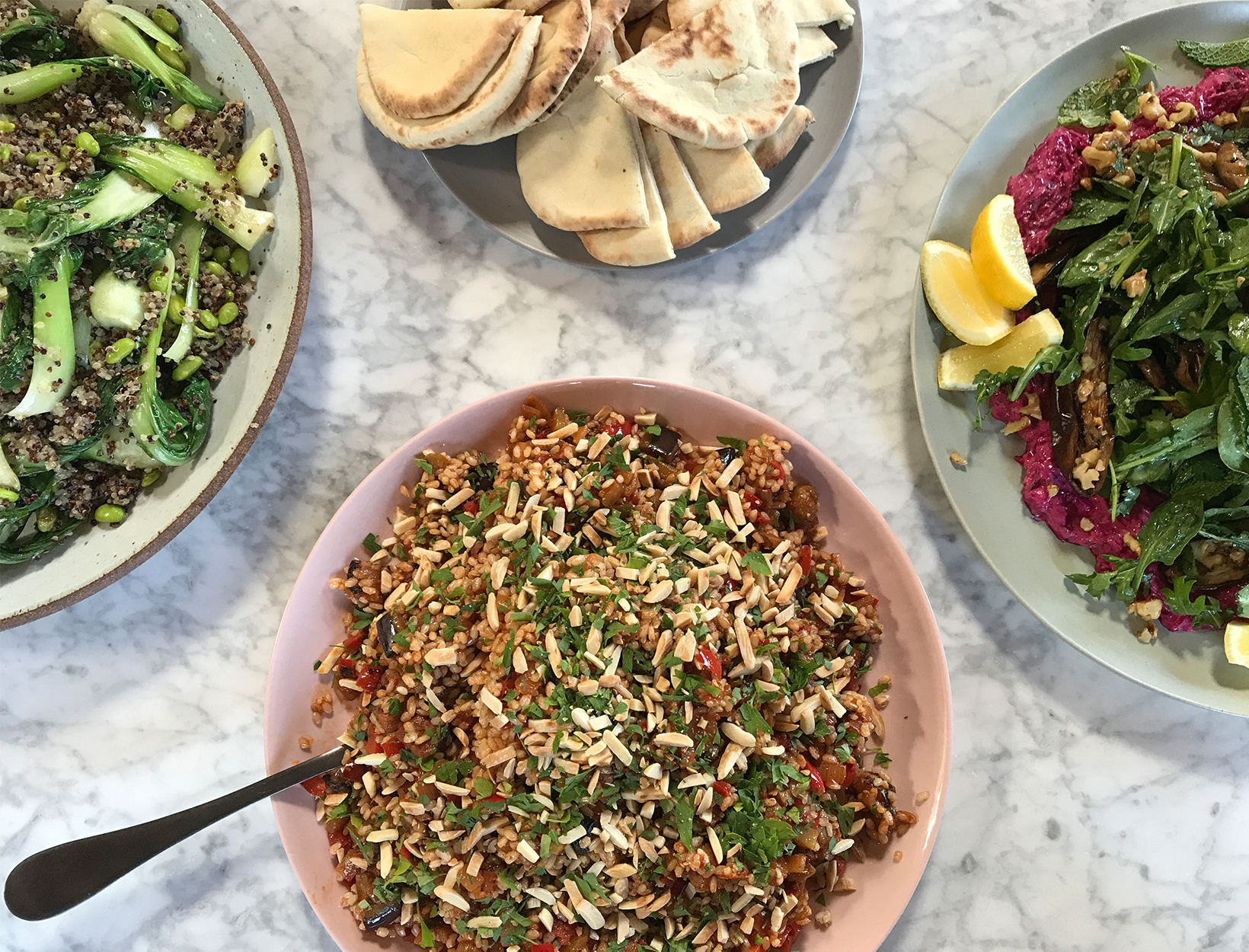 goop Cookbook Club: Neighborhood
GOOP COOKBOOK CLUB
goop Cookbook Club: Neighborhood
With so many incredible new cookbooks hitting the shelves each month, it can be hard to keep up—so we're bringing back the goop Cookbook Club. We'll whip up recipes from a new favorite (or an oldie but a goodie), giving the cookbook a test run, so you don't have to.
Want to join the cookbook club? Instagram your creations from the new book, tag @goop and #goopcookbookclub, and we'll regram our favorites.
We fall into salad ruts around here—kale and avocado again, womp womp—that's how much we love salad. Unsurprisingly, our latest goop Cookbook Club pick, Hetty McKinnon's beautiful book Neighborhood, inspired an epic salad-making-and-feasting afternoon at goop HQ. McKinnon, a longtime vegetarian on a mission to give the salad a rebrand, creates hearty, complex, vibrant, stick-to-your-ribs-without-going-to-your-thighs recipes that draw from many different parts of the world (her book is organized by region). As we found out, they're as fun to make as they are to eat—especially our four favorites, below.
Finishing the freekeh salad with toasted almonds. #crunchtime

We like a well-dressed salad around here.

The #goopgang's Cat digs in.
Dressed-Up Greens