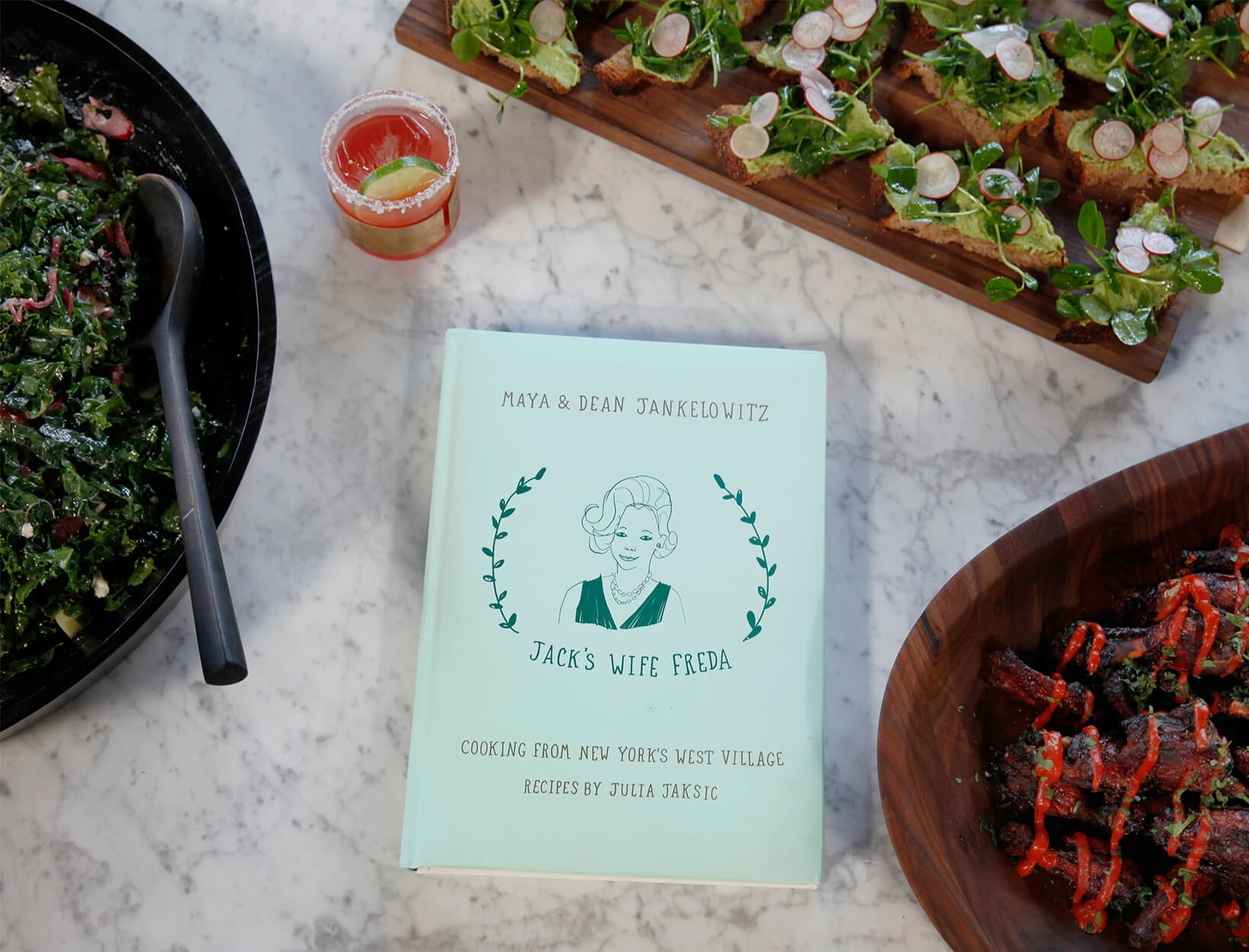 goop Cookbook Club: Jack's Wife Freda
GOOP COOKBOOK CLUB
Jack's Wife Freda
With so many incredible new cookbooks hitting the shelves each month, it can be hard to keep up—so we're bringing back the goop Cookbook Club. We'll whip up recipes from a new favorite (or an oldie but a goodie), giving the cookbook a test run, so you don't have to. First up is Jack's Wife Freda—a NYC goop-fave with amazing atmosphere and an even better brunch. Want to join the cookbook club? Instagram your creations from the new book, tag @goop and #goopcookbookclub, and we'll regram our favorites.
Cooking from Jack's Wife Freda: Cooking From New York's West Village is a close second to experiencing the hugely popular modern South African/Middle Eastern/Jewish mash-up restaurant IRL. The pages are a mix of beautifully shot recipes (many of them customer favorites from the menu), helpful how-to's (including how to make your own duck bacon), and fun, behind-the-scenes shots of the restaurants, which reflect the warmth and happy atmosphere locals love so much. These six recipes focus on brunch and lunch (plus two cocktails—because, YOLO) and were all big hits with the goop staff. Some take a bit of time to make, others are quick—and all are easy to follow and seriously delicious.
Putting the finishing
touches on our pea
and ricotta toasts.
The unofficial goop
mantra on Fridays: it's
5'o clock somewhere…
We didn't bother
breading and
frying these guys
and they were still
a major hit.
House rules:
First we 'gram
it, but then we
dig in.
From Their Kitchen to Yours