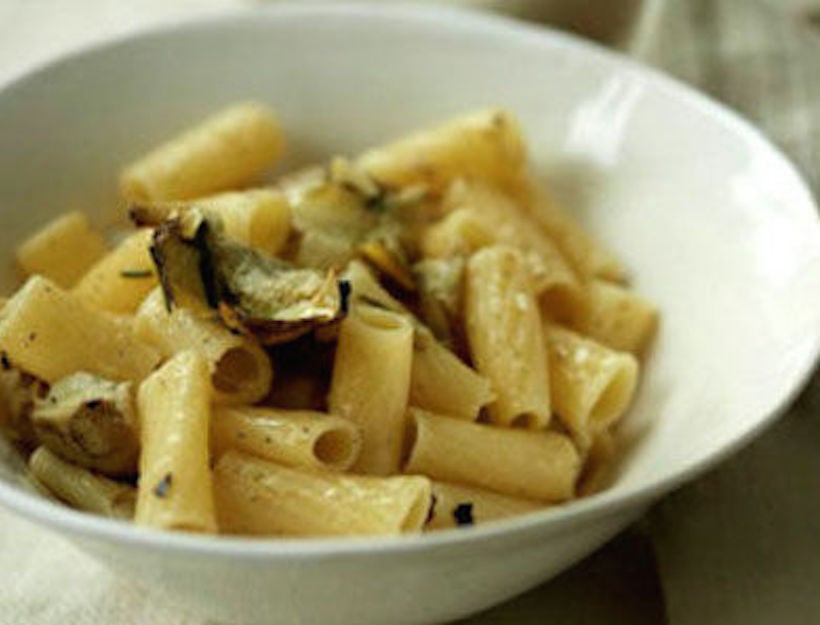 Gluten-Free Pasta
For those of you who are (or cook for the) gluten-free, we bring you some actually good ways to eat pasta with no guilt. We could never, ever give up pasta, and neither should you have to. Depending on the grain, GF pasta textures can be tricky to pair with the right sauce. These are good. Sometimes, the texture of gluten-free pasta can be tricky, making the sauce you pair it with crucial. (For example, brown rice pasta needs a flavorful but lightweight sauce to accommodate its bold taste but delicate texture.) So, we took to the test kitchen to figure out the best pairings.
Made with protein-rich quinoa, the fried rosemary adds intense flavor, which is rounded out by the creamy artichokes. Add lots of freshly grated parmesan to this easy (and impressive) dish for entertaining or a quick weeknight meal.

This flavorful tomato-based sauce with just a touch of oil coats the sticky noodles well, and the capers, olives, and anchovies stand up to the taste of the brown rice pasta.

The sun-dried tomatoes mixed with the mascarpone and a bit of cream make a beautiful pink sauce, which is a kid-friendly alternative to vodka sauce.