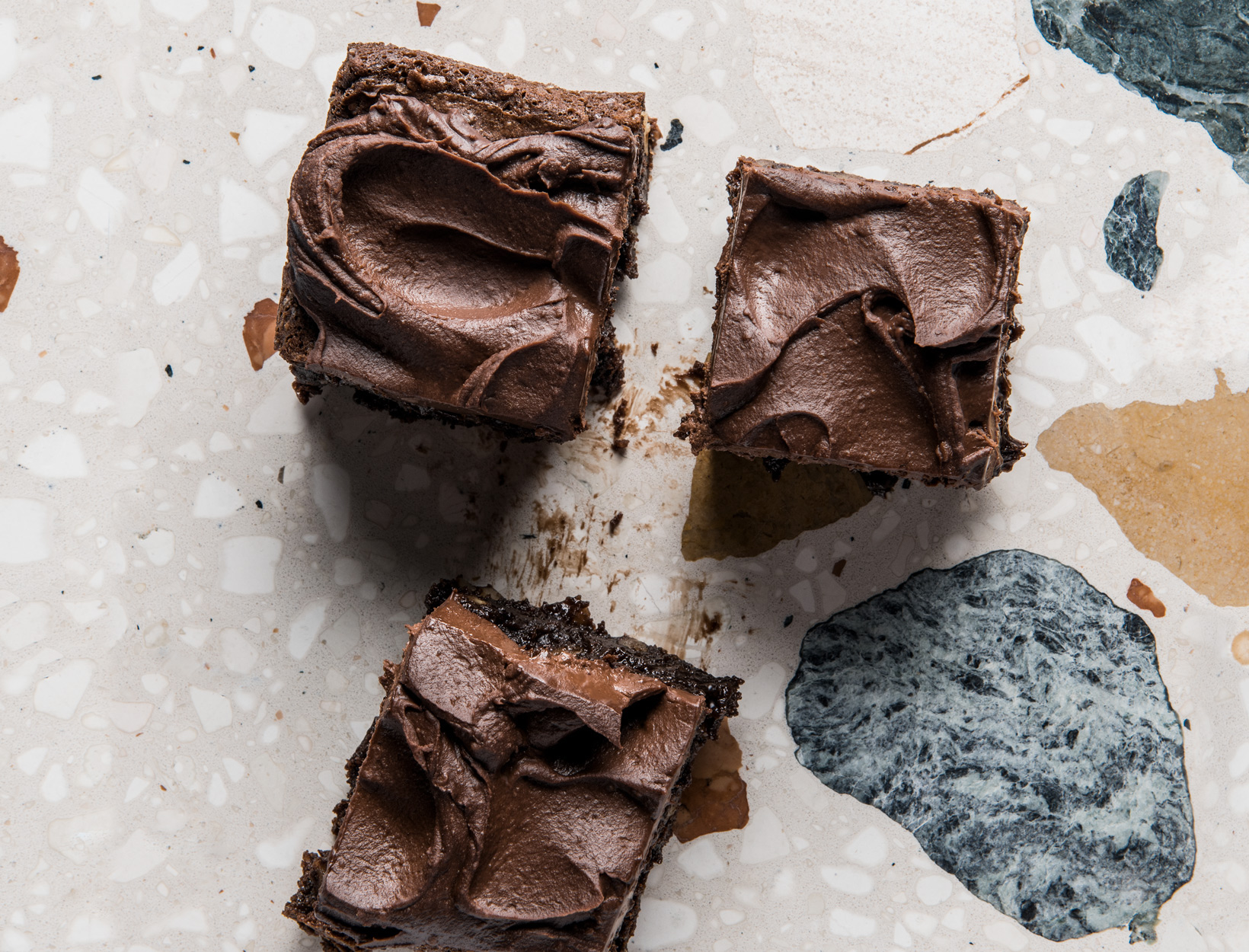 Gluten-Free Dark-Chocolate CBD Brownies
These brownies will not make you high. They will, however, make you want another. They're a particularly delicious way to enjoy the benefits of CBD, the nonpsychoactive compound found in marijuana. While they're a great riff on the dorm-room classic, they're sophisticated enough to finish any dinner party, with dark chocolate, pure cocoa, and no gluten at all. The frosting incorporates good-quality CBD oil,* which you can now find in most health food stores.
*A note about CBD oil: Though we typically gravitate toward less-refined ingredients here at goop, we found the raw and unrefined CBD oils we tested had very strong odors and flavors, so we suggest using a more refined, odorless/tasteless version. The CBD oil we tested had about twenty-five milligrams of CBD per teaspoon, so this recipe makes sixteen brownies with less than two milligrams per brownie. The amount of CBD that's right for you is absolutely individual, but to give you an idea: While it's possible that some people could feel (nonpsychoactive) effects after ingesting a few of these brownies, most would need a much larger dose to feel an effect.