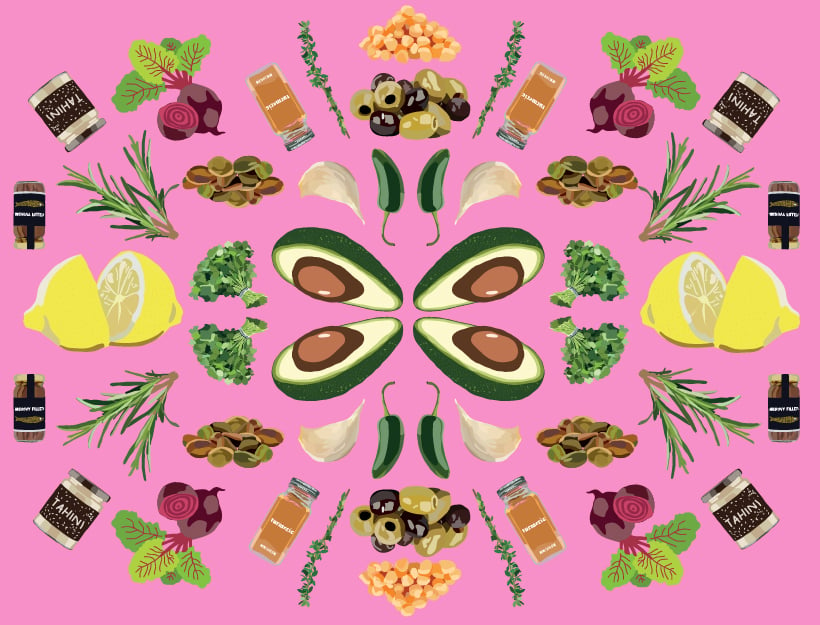 Getting Saucy: Detox-Worthy Dips & Sauces
Illustrations by MARINE DE QUÉNETAIN
Getting Saucy: Detox-Worthy Dips & Sauces
Committing to clean eating—be it for seven days or for always—means adhering to a somewhat restrictive list of ingredients. We're always looking to expand our detox repertoire with really simple shortcuts. Enter nutritionist and goop pal Shira Lenchewski who focuses on keeping really busy and well-intending clients on track. She offered a few clean, stupid-simple sauces that don't require a lot of extra thought or prep.
The Huge Health-Promoting Potential of Sauces and Dips
The thing about sauces and dips is that they are often misunderstood, and therefore overlooked during health kicks. People tend to avoid the presumed sugar, salt, and stabilizer overload for fear of defeating the whole purpose of clean eating. But not all condiments are created equal. And when done well, they can make consuming veggies more enjoyable and satisfying—the more pleasant something is, the more likely you are to keep doing it. So here's to both. Below are four of my favorite detox-friendly recipes, with few ingredients and zero actual cooking. You got this, party people.