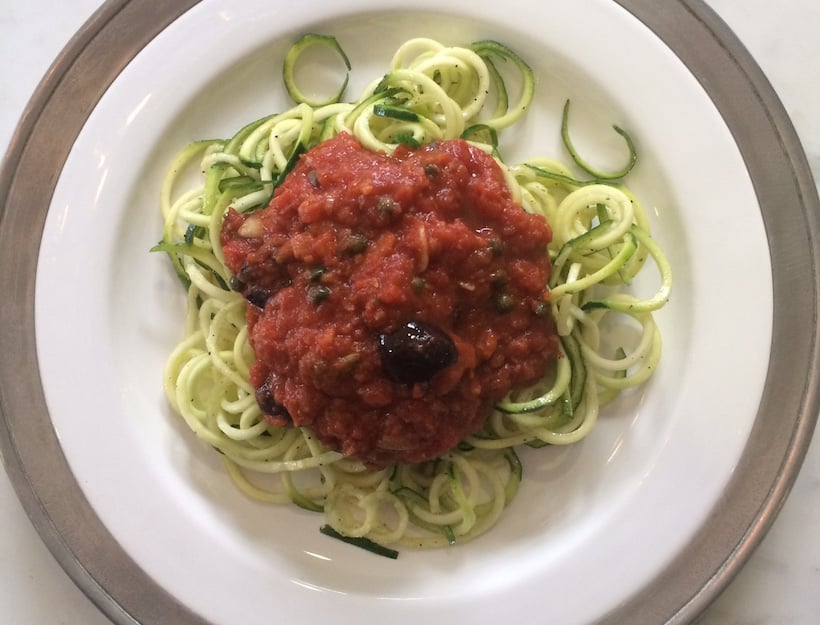 Get the Spiralizer Out: Zucchini Puttanesca
Light and easy (but with tons of flavor), this pairs well with a chicken or fish at night, and feels pretty satisfying as a full-blown lunch.
Can't get enough zucchini noodles? This quick and pungent sauce (said to be named after Italian "ladies of the night") complements them perfectly.