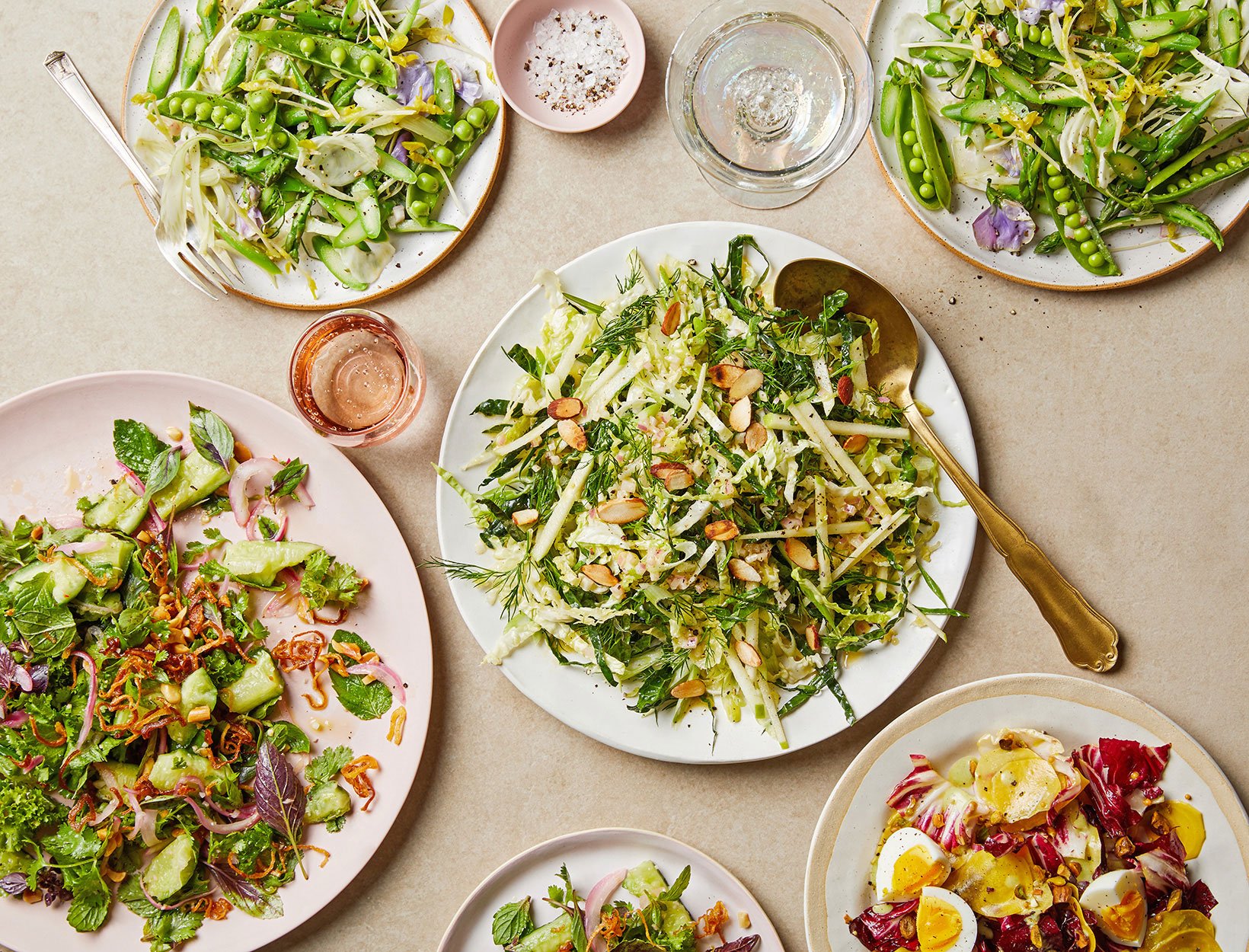 4 Fresh Salads That Are Stand-Alone Stars
4 Fresh Salads That Are
Stand-Alone Stars
Most home cooks don't bother putting all that much effort into a salad because, you know, it's a salad. But a good one can make a whole meal; in fact, it can be the whole meal. So we are tackling the humble salad—and the extra steps are entirely worth it. Trust.
The Thai cucumber and herb salad has onions prepared two ways (pickled and crisp-fried) and includes ingredients—like kaffir lime leaves, lemongrass, and Thai chilies—that might require a trip to the Asian market but make the salad so bright and addictive, you won't care. The homemade horseradish dressing on crunchy snap peas and asparagus: You just have to try it. The kale and cabbage slaw will be great no matter how strong your knife game, but if you practice your julienne a bit, you'll reap some extra rewards with crisp green apple matchsticks. The radicchio and pickled beet salad might turn the bitter-averse into bitter-believers; it's balanced by egg, herby yogurt, salty pistachios, and earthy-sweet pickled beets.
And: Each salad is still doable and easy enough to incorporate into your weekly meal plan.