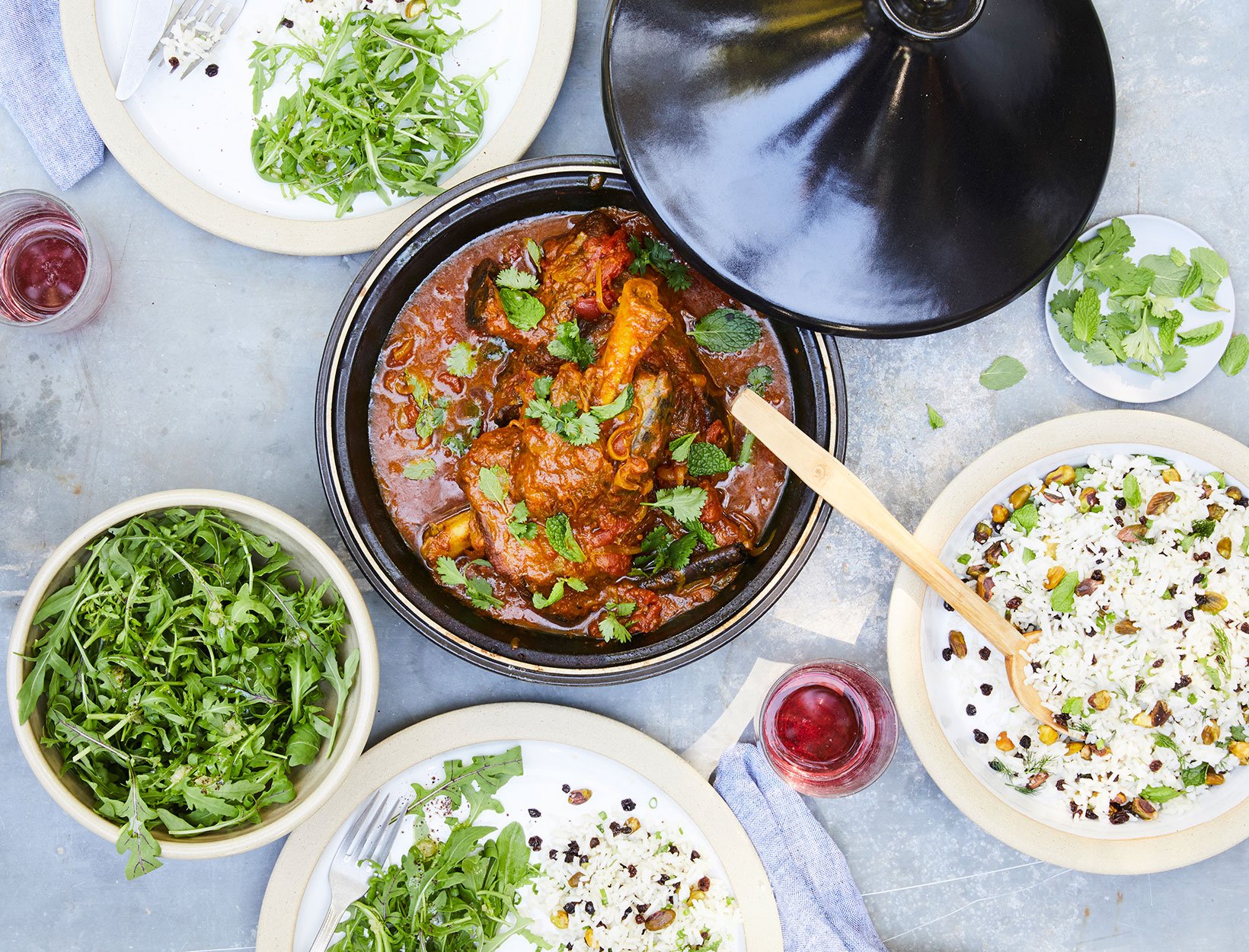 Four Easy—and Impressive—Moroccan-Inspired Recipes
For anyone who's never used a tagine, prepare to have your mind blown: Like last year's culinary obsession, the donabe, the tagine (which refers both to the vessel in which the food is cooked and the dish itself) is a beautiful, one pot, stove-to-oven-to-table dream. Tagines, which have been around for centuries, are typically used to slowly simmer a mix of meat, dried fruit, and seasonings until meltingly tender, but their versatile design (the conical top condenses cooking steam, leaving everything inside super moist and tender) means you can use them to cook pretty much any slow-simmered dish—a chickpea and vegetable stew, Moroccan turkey meatballs, braised Mexican chicken, you name it—adjusting amounts and reducing liquid to accommodate the shallow base.
We've been playing around with ours in the goop test kitchen (we made one with a lamb shoulder, a whole chicken, turkey meatballs), and while every recipe has resulted in perfectly tender meat and incredible flavor, the clear winner was our lamb shank tagine cooked in a saffron-and-cinnamon-infused tomato sauce. We designed an entire fall menu around this dish, keeping the sides simple (both because the tagine is such a showstopper and, because, really, who wants to be trapped in the kitchen all night?), the flavors clean, and the ingredients seasonal. If you don't happen to be a lamb person, swap in chicken thighs and cut the cooking time down to two hours.