Father's Day
It's Father's Day on Sunday, and as I always relate my dad to great meals, I put forth Bruce Paltrow's World Famous Pancakes from My Father's Daughter, which make for a wonderful Father's Day brunch. If you haven't picked up a gift for your foodie father yet, Man With a Pan
is a delight.
Being a good dad is rad.
Love, gp
---
Man With a Pan
is our current read for Father's Day, full of personal essays and recipes by dads like Mario Batali, Michael Ruhlman and Stephen King, who have paid their dues in the kitchen and make meals for their families.
---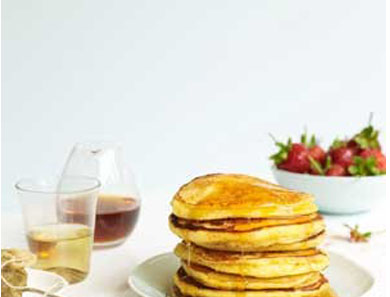 Originally taken from the Joy of Cooking, Bruce really made these his own, adapting them over the years to utter perfection.