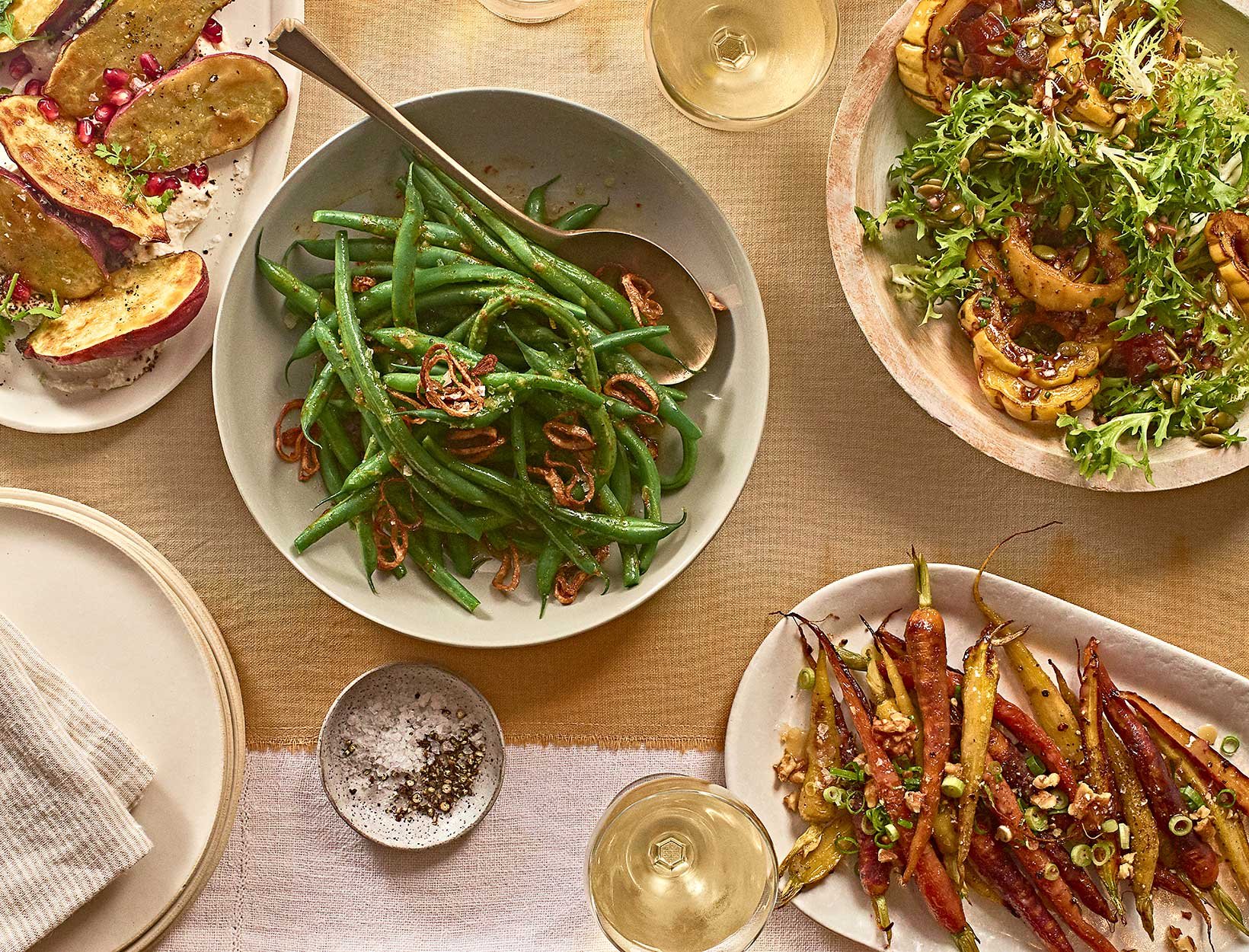 4 Easy, Wild Card Veggie Sides for Thanksgiving Day
Traditional Thanksgiving fare can be incredibly comforting and nostalgic, but it's more fun when you have at least one wild card dish. We're not saying give up mashed potatoes, and we're not serving wild rice pilaf in lieu of stuffing (though wild rice is an indigenous crop to North America and would be a deliciously appropriate addition to the table). All we're saying is: Let's have a little fun with those sides.
We took four of our favorite Thanksgiving holiday veggies (sweet potatoes, carrots, green beans, and squash) and gave them a lighter, brighter, more modern treatment. Our new takes include some of our go-to less-than-traditional ingredients (tahini! miso! sriracha!). While those OG Thanksgiving recipes tend to be pretty labor-intensive, we streamlined our four iterations, so that each side dish is easy to execute when there's a lot going on in the kitchen. Because if you're doing it right, there will be.