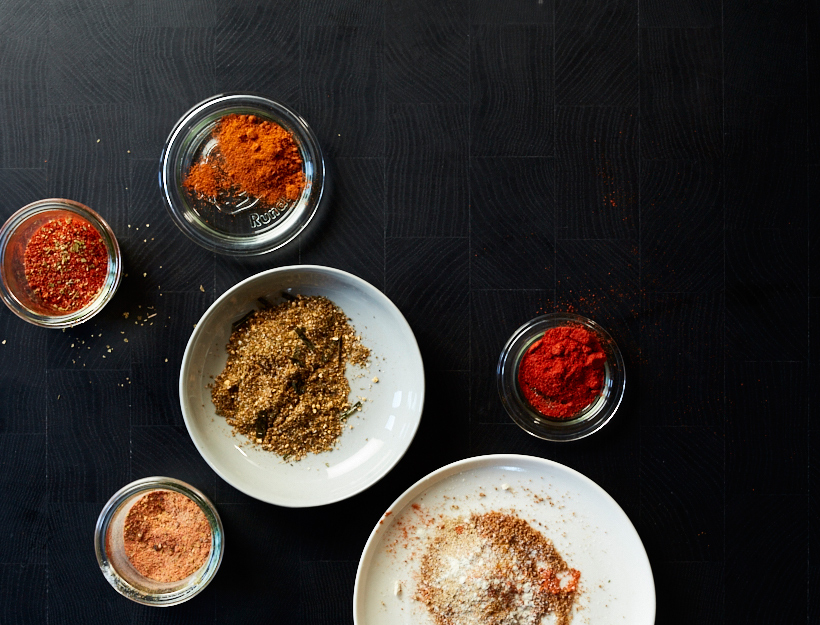 Easy Spice Blends for the Time-Strapped Cook
Spices add instant depth to any dish, so they're a lifesaver when you're short on time. Since most of us don't have time to long-simmer something, coaxing out flavor as it cooks, we came up with four spice blends to serve as (amazing) flavor shortcuts. Use them to help cut down on prep time and amplify the taste of almost any meal—from your morning avocado toast to your family taco night.
These blends take literally minutes to make and will last for up to a year–plus they're free of the MSG, cane sugar, and preservatives often found in grocery-store versions. Bonus: We've also added some of our favorites from Oaktown to the goop home shop for those not interested in making their own.
Spice Things Up