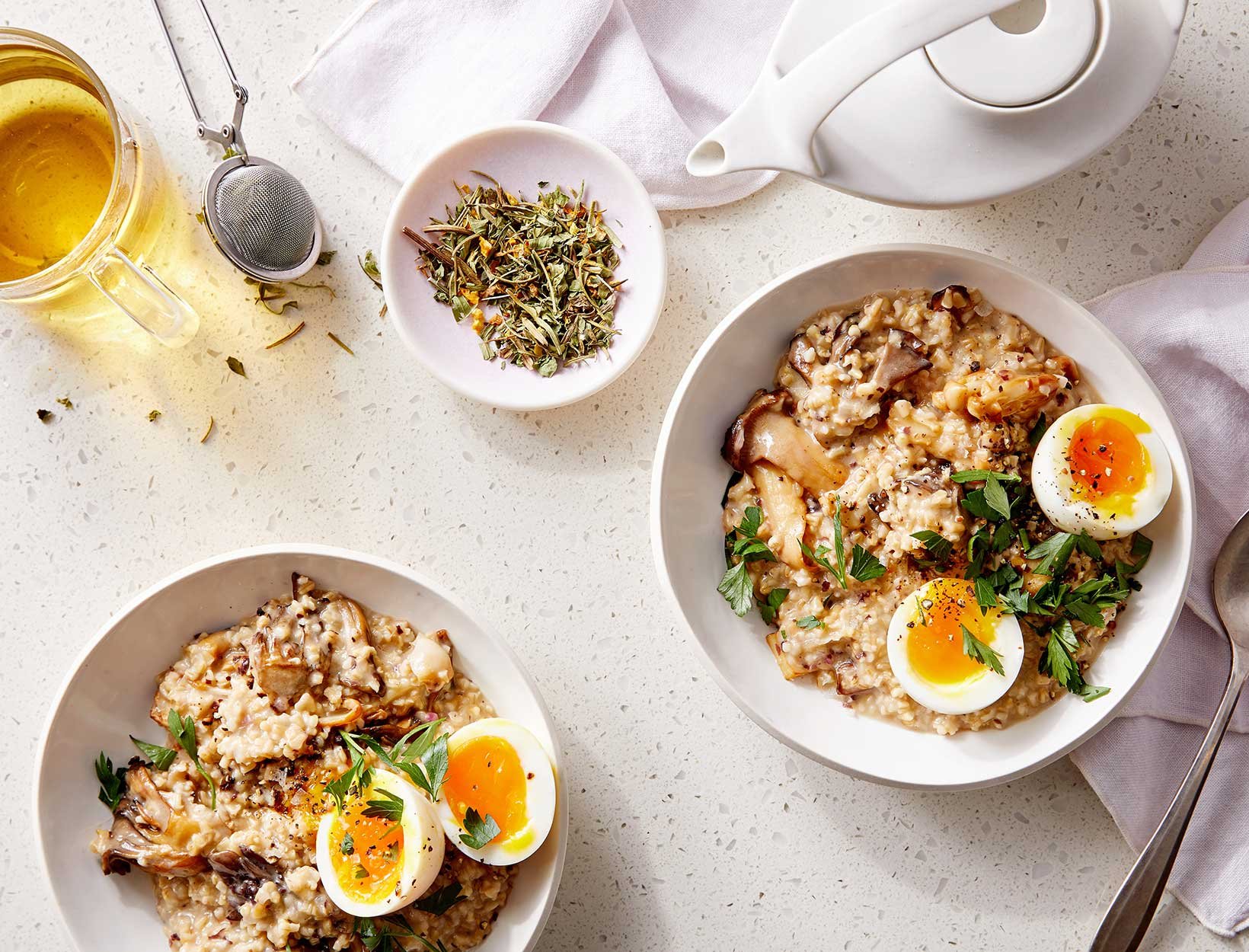 Delicious, Hearty, Savory Breakfasts for Any Time of Day
"I definitely have breakfast food for breakfast or lunch, but it's always savory—never sweet," says chef and goopfellas podcast cohost Seamus Mullen. "Sugar sets the metabolism off on a roller coaster."
With that in mind, he created three amazing, savory, hearty, delicious recipes. There's an easiest-ever frittata with zucchini and herbs; a rich, savory oatmeal loaded with umami (it's got mushrooms and seaweed, and it's topped with an egg); and a yucca pancake packed with greens and topped with a bright papaya salsa. Any one of them will definitely get you through till lunch (or dinner), and they all contain enough vegetables that, should your day end at a taco truck or a pizza joint, you can tell yourself at least you started with something green (and delicious).
In many ways, frittatas are the ultimate breakfast. In addition to being totally portable, they provide a healthy dose of both protein and veggies. We love the combination of tender zucchini and fragrant basil in this one.

These oats are brimming with savory flavors: rich chicken stock, earthy mushrooms, and salty-umami seaweed.

Inspired by the savory Japanese pancake called okonomiyaki, this dish is made with greens and eggs, so it's a healthy way to really fuel up. The yucca is our smart swap for potato, giving the pancake some starchy heft but with a much lower glycemic index.