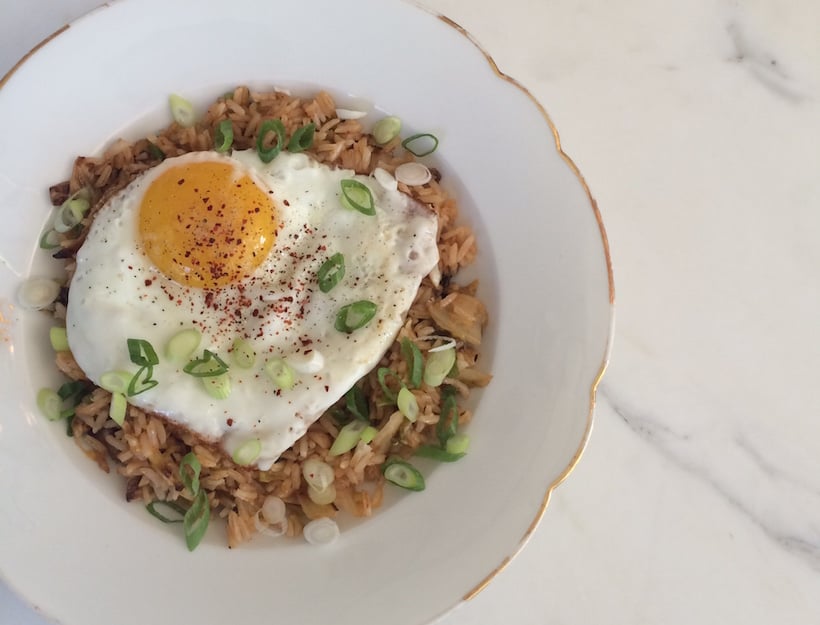 Easy & Quick: Kimchi Fried Rice
This ridiculous easy version of a classic fried rice is pretty delicious any time of day, plus it's packed with fermented goodness. Make some rice on Sunday, and then quickly stir-fry it throughout the week.
The absolute best way to use leftover rice from last night's Chinese take-out. Super simple, satisfying and full of probiotic goodness, this kimchi fried rice makes the perfect quick and easy breakfast, lunch, or dinner.