3 One-Pan Wonders for Breezy Weeknight Meals
We cover things we're into and think you might be, too. If you purchase through an external link here, goop may earn a commission.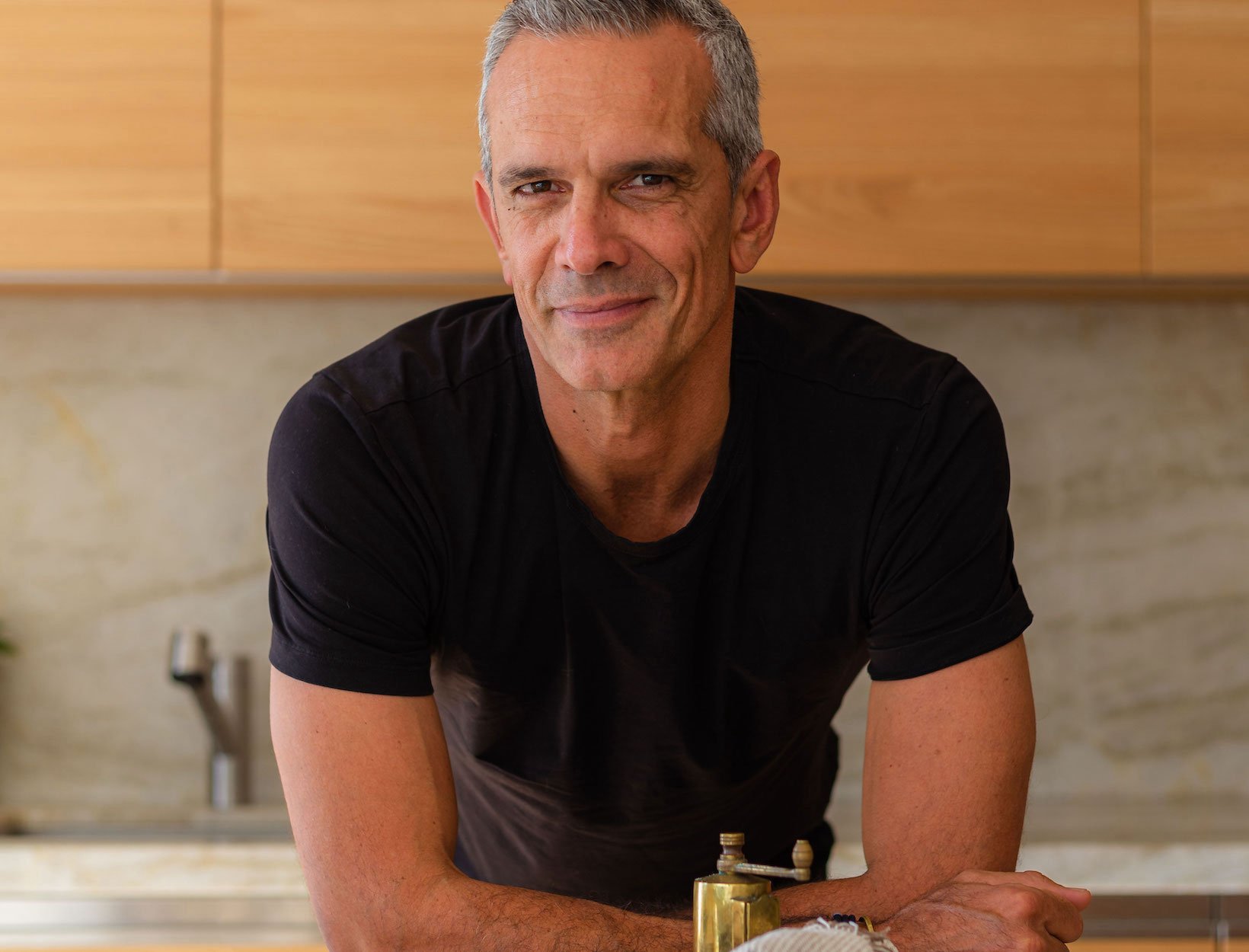 Over the past 30 years, New Zealand chef Josh Emett has built up a formidable résumé, working for Gordon Ramsay in London, New York, Los Angeles, and Melbourne and later opening his own award-winning restaurants. The Michelin-starred chef has also written several cookbooks (his latest, The Recipe, is a compilation of recipes from some of the world's greatest chefs). Yet when people meet him for the first time, one question they invariably ask is: "What do you cook for dinner?"
Emett suggests that cooking for a crowd in a high-end restaurant can sometimes be easier than making meals for the family. "[In a restaurant] you've got a dishwasher and you've got chefs and you've got a team of people," he says. For smooth weeknight dinners, he and his wife, Helen, also a passionate cook, plan and often prep their meals on Sundays and stock their kitchen with versatile ingredients (canned coconut milk, a base ingredient in the pilaf below, is a beloved staple in their pantry). The Emetts also maintain a hyper-organized fridge to keep fresh ingredients from going unused. And the pièce de résistance in their weeknight-dinner strategy? A few easily adaptable one-pan recipes, or "one-pan wonders," as Emett likes to call them. "[It's] such a lovely way to cook because it's all in and super quick, super easy, and not a lot of dishes," he says. "I love not a lot of dishes." Below, he shares three savory family-friendly recipes to make your dinner prep (and cleanup) a whole lot simpler.
A riff on a dish that Emett's friend used to make in London, this recipe beautifully balances acidity and sweetness thanks to lemon and a bit of honey. "You get that effect of having a stew, where the whole idea of a stew is that it all amalgamates together," he says. Josh and Helen recently made it for their two young boys, who couldn't get enough of it.

This highly flexible dish—also a favorite in the Emett household—came about one evening when Josh and Helen had dinner plans and needed to rustle up a quick meal for the kids. It's now constantly in the family's meal rotation, and the perfect vehicle for any produce on the cusp of perishing. Plus, Emett says, it's excellent reheated the next day or the day after.

Cooking en papillote, a French term that translates to "in parchment," involves baking the ingredients in parcels of parchment paper so they steam in their own juices. This recipe is simple to prep and takes only 18 minutes in the oven: "It's just glorious—a lot of the flavor stays inside the bag," Emett says. "There's lots of sweetness from the butternut squash, the prawns."