3 Dinner-Worthy Salads
Written by: Caitlin O'Malley
|
Published on: July 14, 2020
|
Updated on: August 16, 2023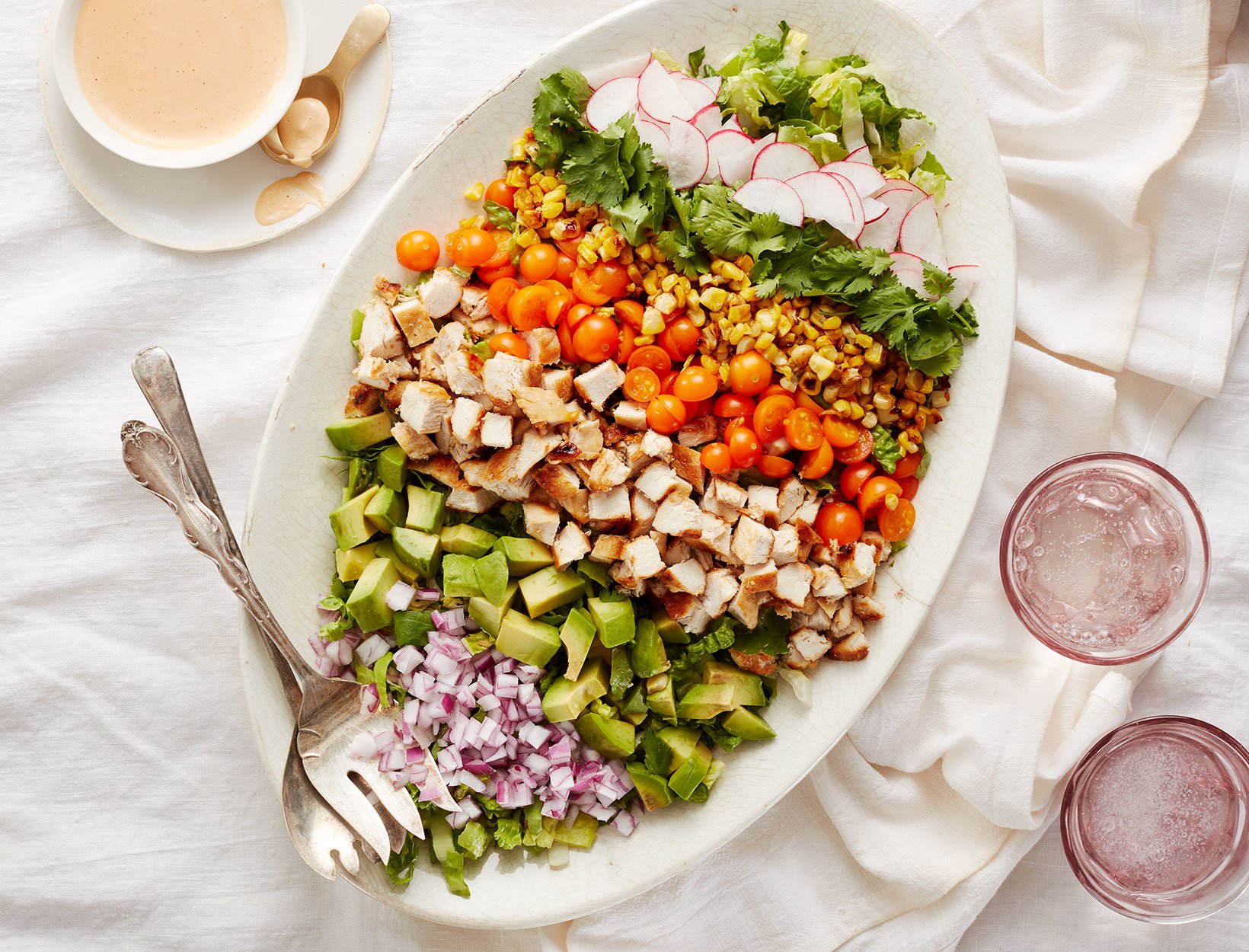 When it's too hot to cook in the summer: salad for dinner. But because salads are so often a lunchtime move, you might need to spruce up your normal routine to make a really satisfying dinner.
There are a couple ways to achieve this. First, try a super creamy and punchy dressing. The dairy-free chipotle cashew dressing in the grilled chicken and corn chop has a bit of everything going on—it's a little sweet and a little spicy, with some tang from the apple cider vinegar. Another option is adding a quick-pickled or marinated element, like the beets in the smoked trout salad. Sweet and earthy beets love some acid, so letting them sit in a little red wine vinegar with shallots and grapefruit juice brings some nice piquancy. Combining raw and cooked ingredients also adds lots of dynamic flavor and texture, as in the lentil, kale, and piquillo pepper salad. Juicy peppers, tender lentils, rich feta, and toasty almonds balance the sturdy raw kale. These salads are delicious, hearty, and totally dinner-worthy.
Our take on a classic Southwest-style salad delivers a ton of flavor with hardly any effort. Because the cashew dressing is rich, spicy, and slightly sweet, we kept the rest of the salad simple with fresh raw veggies, grilled corn, and chicken seasoned with just a little salt and olive oil. It's got a good amount of texture as is, but topping it with a crushed handful of your favorite corn or grain-free chips would definitely up the crunch factor.

The combination of raw and cooked, bitter and sweet, juicy and crunchy ingredients makes this salad uniquely satisfying.

This hearty salad gets better as it sits, so feel free to make ahead, double up for leftovers, or pack it up for a picnic.