Quick Recipes for Flavor-Packed Dinner Bowls
We cover things we're into and think you might be, too. If you purchase through an external link here, goop may earn a commission.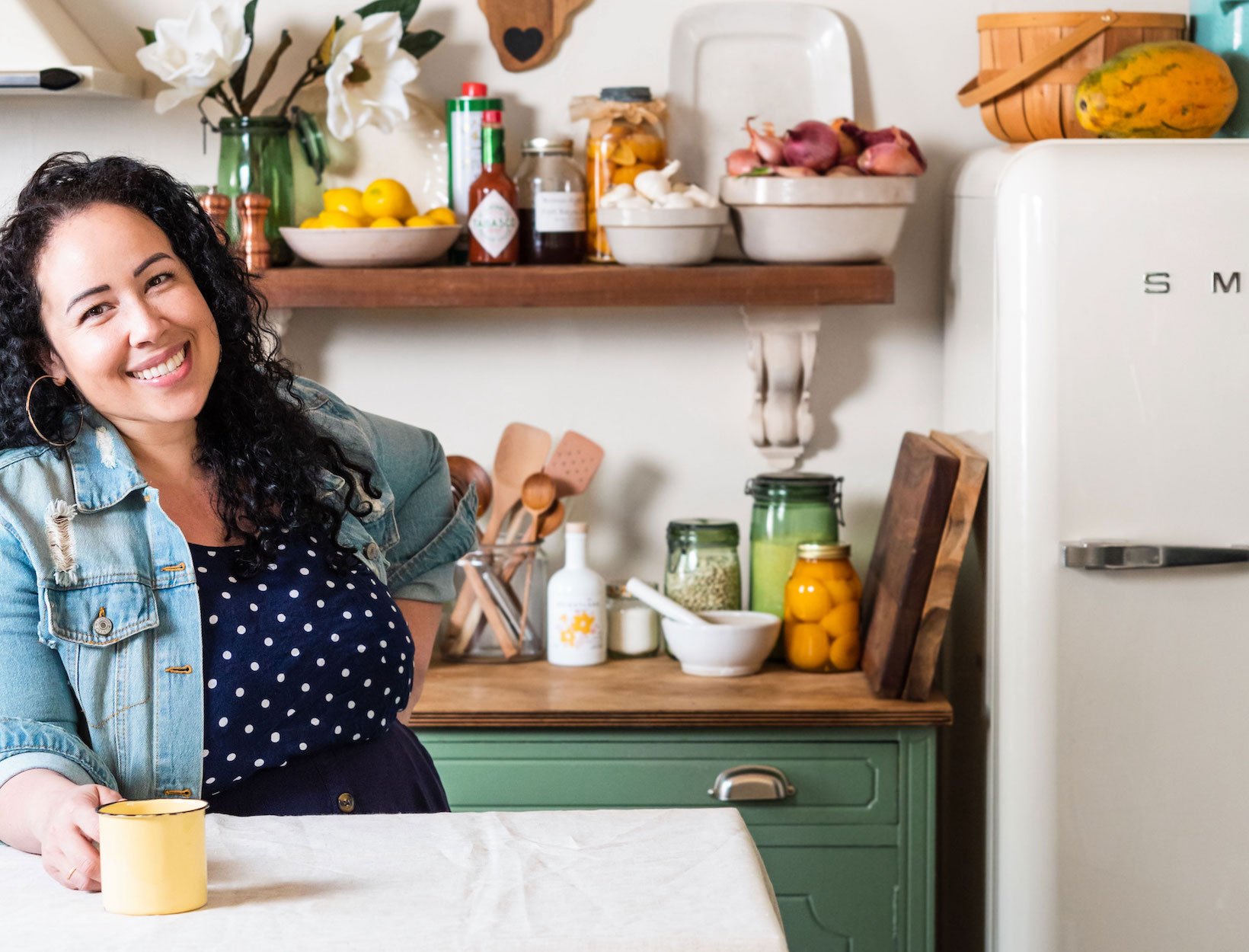 Life has taken self-taught cook Dale Gray all around the globe, from South Africa to South Korea to the American South, where she currently resides—a journey she explores in her (fittingly named) debut cookbook, South of Somewhere. Gray describes how the South African braai, a form of BBQ, is a way of life in her home country; how "Have you eaten today?" is a typical greeting in South Korea; how she learned about collard greens, okra, and gumbo from her mother-in-law in Louisiana.
While Gray's dishes are inspired by diverse cuisines, cooks of all abilities can easily replicate them at home. Her bowl recipes in particular—see three of them below—are a boon for easy (and flavorful) weeknight meals. "My husband works away from home a lot, so oftentimes I'm eating dinner by myself," Gray says. "So it's something that you can customize—you can scale up or down."
Dale Gray

South of Somewhere

Bookshop, $27.90SHOP NOW
---
3 RECIPES FROM SOUTH OF SOMEWHERE

This grain bowl is ideal for using up whatever vegetables you have on hand—and a welcome excuse to pull out the kimchi (Gray recommends getting it at H Mart). While the recipe draws inspiration from a widely loved Korean BBQ dish, it also pays tribute to several of Gray's family members: The ground beef is a riff on the savory mince, traditionally made by simmering beef and vegetables in gravy, that Gray's mother often cooked for dinner in South Africa. And the fried egg is a playful nod to Gray's husband, who didn't know how to cook in the early days of their relationship but offered to make her breakfast one day. "He cooked me the crispiest, hardest Frisbee fried egg ever," she says with a laugh.

When developing any recipe, Gray always strives for the optimal amount of sweetness, saltiness, umami, and crunch, and this wild rice bowl—one of her favorite dishes in the book—checks all the boxes. "I first had golden beets here [in America], and I just love their sweetness so much," Gray says. "And that sweetness, I felt, paired so well with lemon." If you're anticipating a busy week, make the beets, rice, and dressing up to three days in advance (just peel the beets after roasting and marinate them in a bit of olive oil until you're ready to use them).

Before living in South Korea, Gray had never had peanuts and chicken together—a winning combo that she builds on in this quick recipe. A combination of peanut butter and Gray's Everyday Gochujang Sauce, the dressing is reminiscent of an Indonesian satay sauce (albeit with a Korean twist). And Peppadew peppers, named for the South African company that bottles them, offer sweetness and a gentle dose of heat. Cooks can easily swap the refreshing chilled soba noodles for rice or another warm grain if they're looking for something cozy.