The Annual New Year Detox: 2023 Edition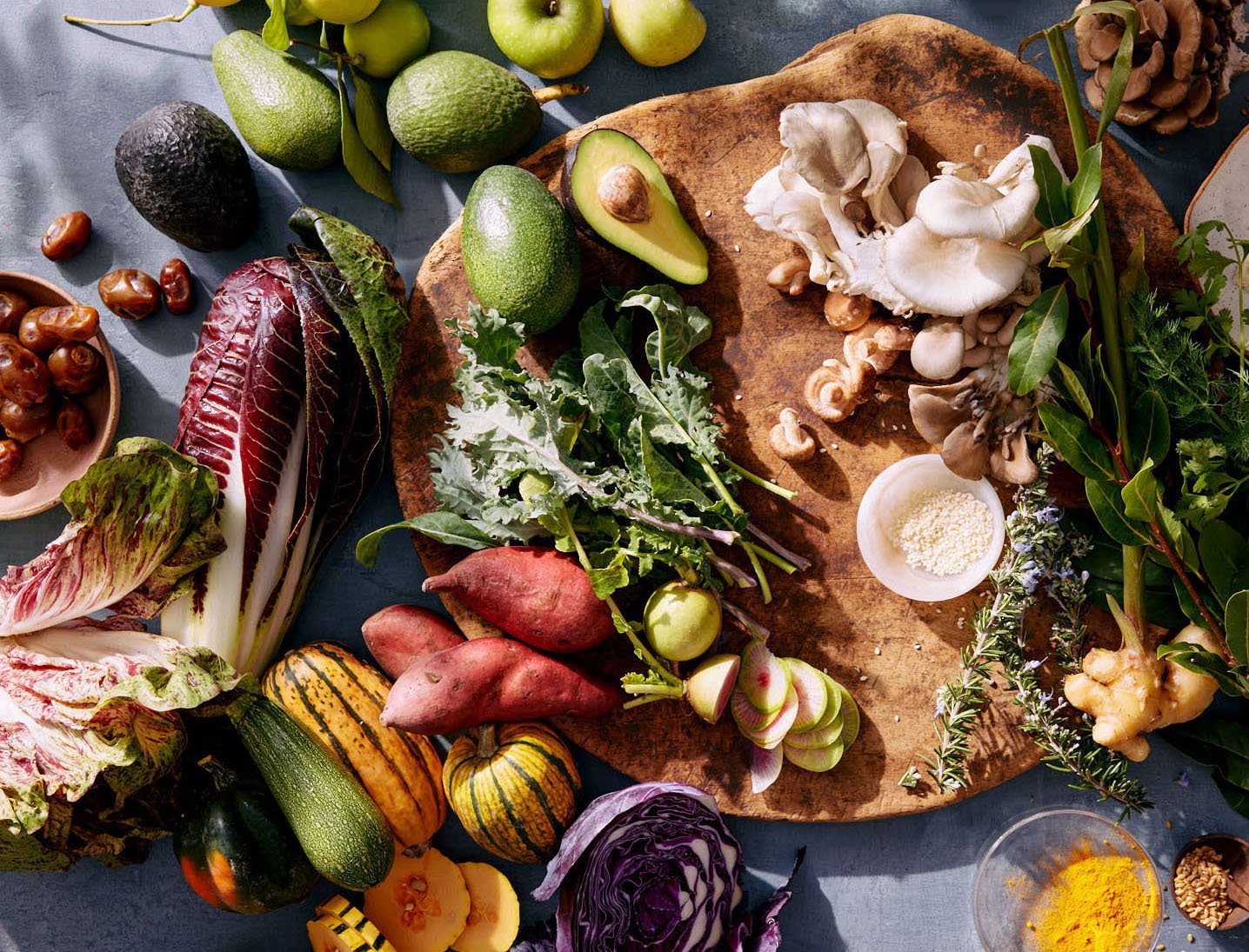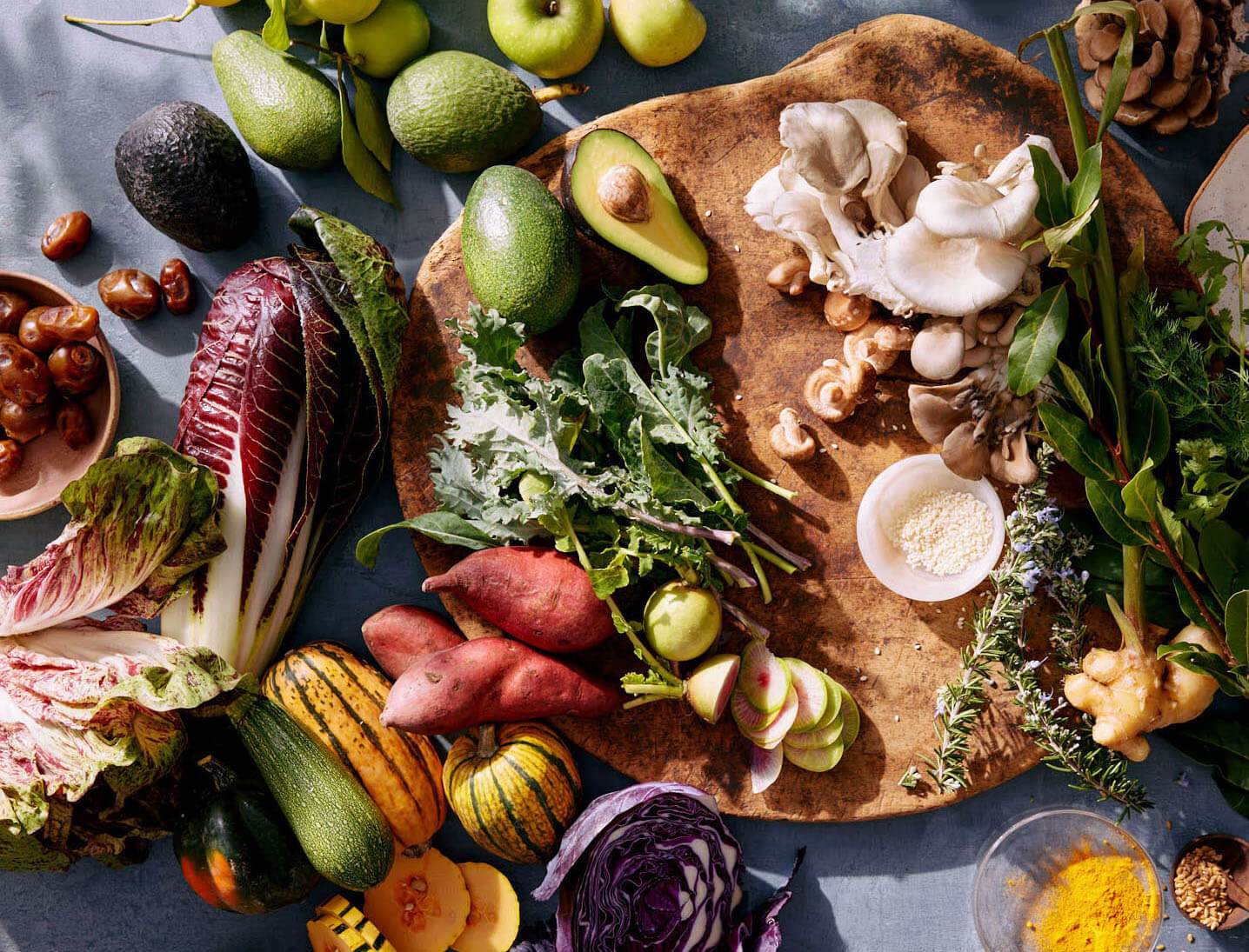 New year, new goop annual detox. It's a tradition we revisit every January not only because it helps us reset and nourish our bodies but also because these new recipes become the foundation of our clean cooking for the rest of the year.
Our 2023 menu is special because all the recipes were developed by chef Kim Floresca, who spent her career at top restaurants around the world before agreeing to helm goop Kitchen.
Floresca's approach to clean recipe development is simple: flavor first. "We like texture, we like acidity, we want to have some things spicy and some things a little bit sweet," Floresca says. "We pull all those notes together, and we make sure that the final dish is something cravable and beautiful." All her recipes here accomplish that and more—and they are free of caffeine, alcohol, dairy, gluten, corn, nightshades, soy, refined sugar, shellfish, white rice, and eggs. (We follow Dr. Alejandro Junger's elimination diet guidelines from the Clean Program.)
If you live in the Los Angeles area where goop Kitchen delivers, you can order a few of the detox-friendly meals to your door to pare down your cooking time. You'll find everything you need under the "Detox" tab on the menu.
And if you're looking for more of a guided program, with an easy-to-follow schedule (and some cooking shortcuts), we created a box for that: the G.Tox 7-Day Reset Kit.
THE 5-DAY DETOX FOOD PLAN
Sunday Prep
1
Monday
Morning: Warm water with lemon
Breakfast: Make My Day Smoothie
Lunch: Classic Chicken Salad
Snack: Gluten-Free Seeded Cracker Tartine
Dinner: Greener Goddess Soup
2
Tuesday
Morning: Warm water with lemon
Breakfast: Turmeric-Spiced Bone Broth and Scallions
Lunch: Sesame and Zucchini Noodle Salad
Snack: Cacao Cashew Chews
Dinner: Turkey and Zucchini Burgers with Roasted Sweet Potatoes and Parsley Pesto
3
Wednesday
Morning: Warm water with lemon
Breakfast: Cacao Cashew Chews
Lunch: Grilled Chicken Paillard with Shaved Kale Salad and Apple Cider Vinaigrette
Snack: Roasted Carrot Hummus
Dinner: Winter Salmon, Delicata Squash, and Wilted Spinach with Lemon-Caper Aioli
4
Thursday
Morning: Warm water with lemon
Breakfast: Make My Day Smoothie
Lunch: Greener Goddess Soup
Snack: Gluten-Free Seeded Cracker Tartine
Dinner: Chicken and Vegetable Bone Broth Soup
5
Friday
Morning: Warm water with lemon
Breakfast: Make My Day Smoothie
Lunch: Summer Rolls with Miso-Dijon Dipping Sauce
Snack: Roasted Carrot Hummus
Dinner: Cashew Chicken Wraps
SNACK TIME
Feel free to add in other snacks when you need and want. Our favorite detox-friendly combos don't require a recipe:
Brown rice cake + avocado + everything bagel spice

Green apple + almond butter + cinnamon

Dates + tahini + flaky sea salt

Cucumber + hummus + olives

Coconut yogurt + berries + chia seeds
FOR PLANT-BASED EATERS
For the bone broth, feel free to swap for a kelp or mushroom broth. We like the OWL Venice Organic Vegan Mineral Broth Elixir, which ships nationally. Use whatever works for you as the base of the Chicken and Vegetable Bone Broth Soup, but modify the recipe by bulking up with more vegetables and try adding cubes of tofu instead of the shredded chicken. (Yes, tofu is soy, but it's fine in moderate amounts if you need more plant-based variety during your reset—you know best what your body needs.)

Chickpeas will go a long way here: You can use them as a substitute for the chicken in the Cashew Chicken Wraps. Same goes for the Classic Chicken Salad—use two cups of rinsed chickpeas and rough chop them.

Adding kelp noodles, chickpeas, toasted pumpkin seeds (½ cup), and extra spinach to the Winter Salmon recipe (sans salmon) will take the dish in a new direction but will get you to the right place nutritionally. The finished product will be more of a twist on a stir-fry.

Use the Grilled Chicken Paillard recipe to prepare a tofu steak—slice a block in half and treat it the same as you would chicken.

Here's how to swap cannellini beans for the turkey in the turkey burgers: Take two 16-ounce cans of cannellini beans, rinsed and shaken dry. Mash half of them to create a sticky binding agent for all the ingredients to form a patty. Instead of grilling the patties, bake them on a greased parchment-paper-lined sheet tray at 425°F for 12 to 15 minutes.