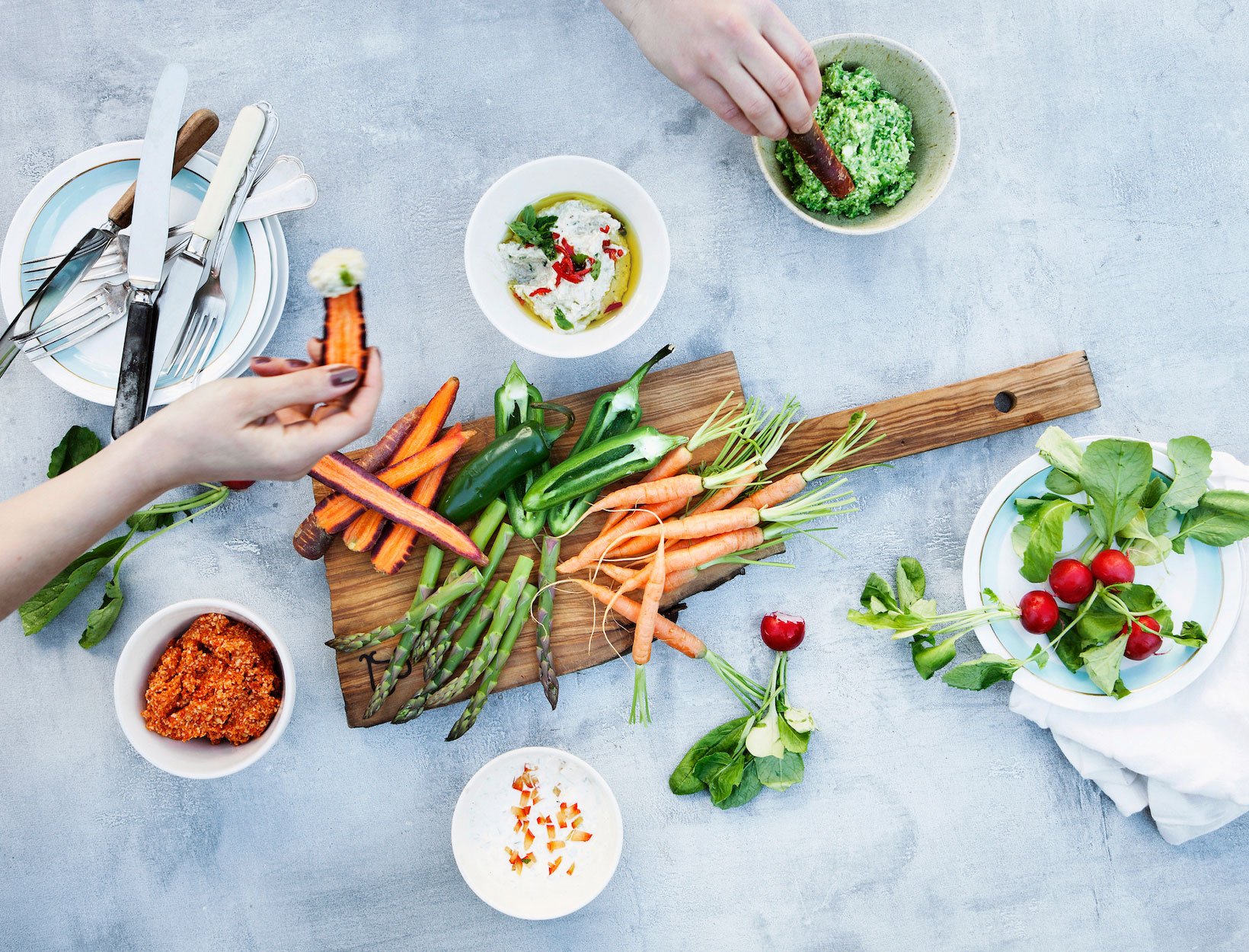 Party Food That Works No Matter What You Can't Eat
Party Food That Works No Matter
What You Don't Eat
Your celiac best friend, your vegan sister-in-law, and your neighbor who just can't do sugar are all coming over for drinks. Pleasing them all is easier than you might think with an eclectic assortment of hors d'oeuvre recipes. We picked favorites—including paleo-friendly yellowfin lettuce wraps, gluten-free tostadas, vegan butternut squash dip, and sugar-free espresso truffles—to suit all kinds of eaters.
PALEO
Abundant veggies and some clean proteins to satisfy your paleo friends.
GLUTEN-FREE
Most party foods are easily adapted to be gluten-free. Some folks with celiac disease can be sensitive to cross contamination, so be sure to set out specific serving utensils for your gluten-free foods.
VEGAN
A few iterations of crudités and dip, and plant-based bites that are both tasty and substantial.
CANE-SUGAR-FREE
Sugar-free desserts can be tricky, but these four are reliable hits. If you want to keep it simple, though, putting out fresh seasonal fruit and some refined-sugar-free chocolate does the trick.