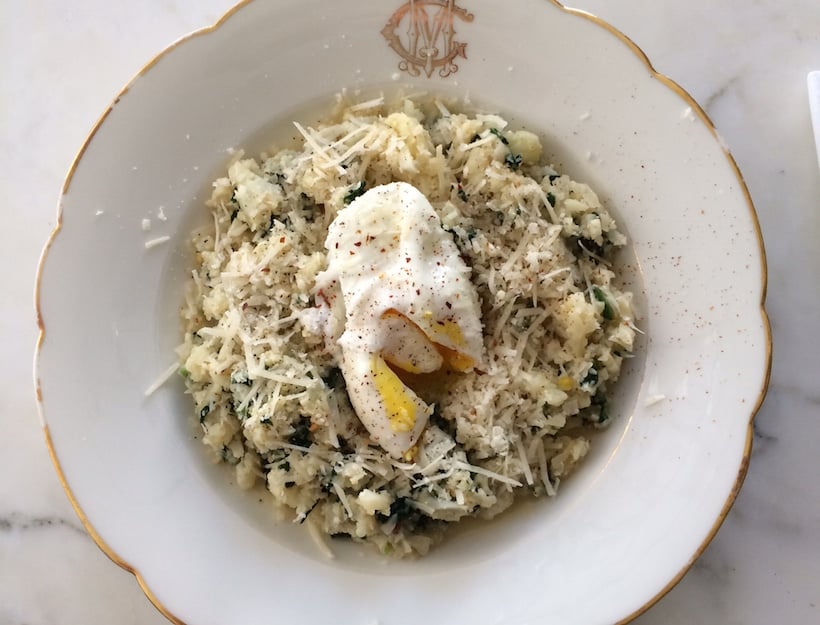 Cauliflower and Spinach "Risotto": Meatless Monday
In honor of the excellent tradition of forgoing meat on Mondays, here's a hearty risotto that also happens to be grain-free. Aside from the dash of parmesan cheese and poached egg, it's clean enough to pass as detox-friendly, too.
Cauliflower is a great stand-in for rice in this grain-free version of risotto.