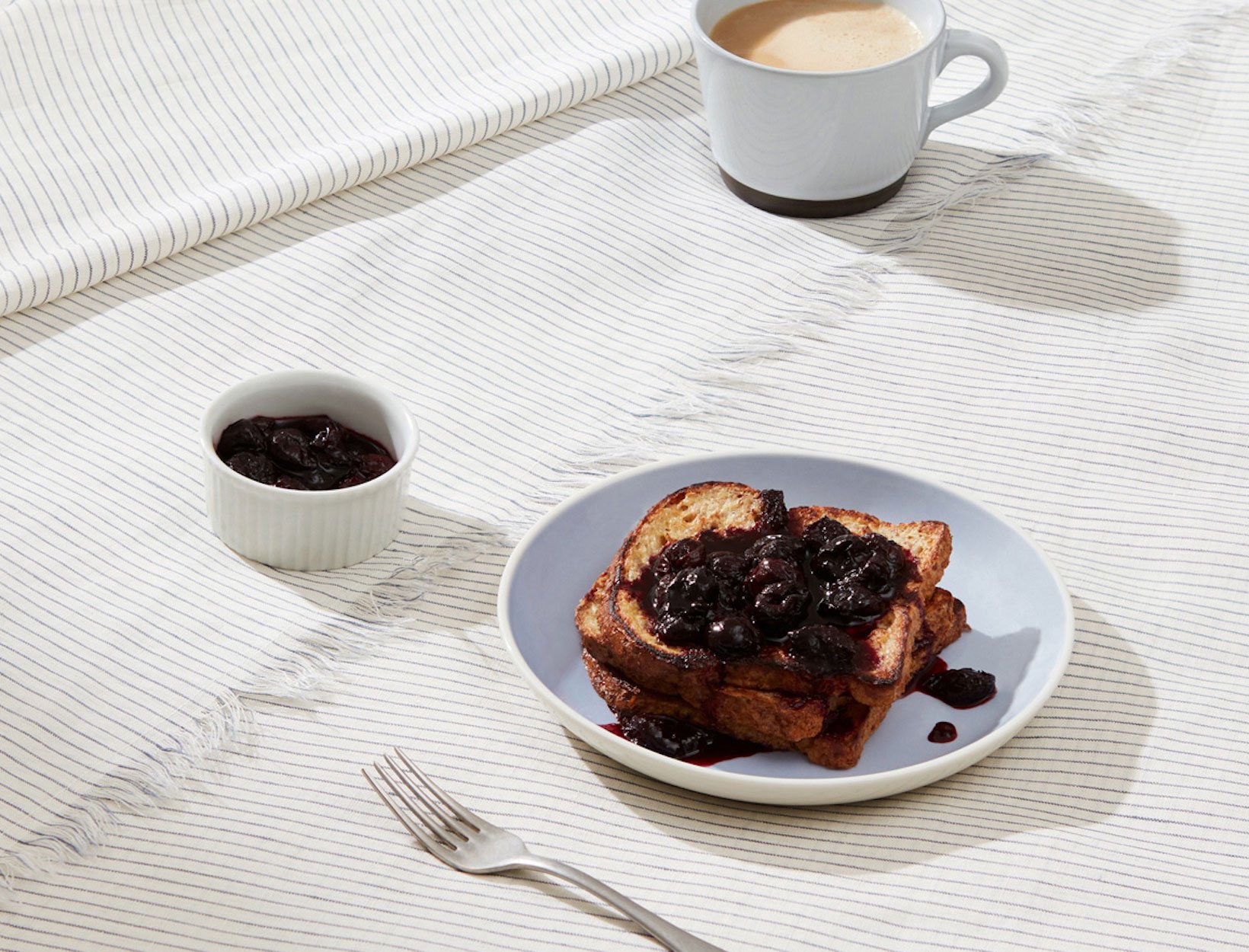 Breakfast Tastes Better in Bed
Treat someone you love (your mom, somebody else's mom, yourself…) to a seemingly-elaborate-but-secretly-easy, absolutely-delicious-and-also-Mother's-Day-is-this-weekend-hint-hint breakfast. The gluten-free French toast is both creamy-custardy and crispy-caramelized. The spiced cherry compote balances tart with sweet, and the dairy-free coconut butter coffee is velvety and smooth. And if you're really feeling it, mix up a glass of goopglow and give her the rest of the box as a (healthy, delicious) present.
Coconut butter adds a tropical, nutty, slightly sweet flavor to coffee and gives it an incredibly creamy texture.

The trick with this recipe is the initial go in the toaster. It keeps the gluten-free bread from absorbing too much of the egg-and-coconut-milk mixture. You can definitely make this with regular bread, too, if you prefer.