Beyond Valentine's
Dear __________,
Doing something romantic for your loved one on Valentine's Day is sweet. Doing something sweet for your loved one on any other day is romantic. Here are some tips on how to bring some Valentine's Day magic to any time of day on any day of the week, without busting your wallet or schedule.
Love gp
---
7AM or before they wake up:
Surprise them by pre-loading a playlist onto their Ipod (or getting a mix onto whatever device they use to listen to music) with whatever songs are significant to you two. You'll be on their mind throughout their morning run, commute, etc. Here are a few love songs we, well, love.
Romantic tunes:
---
8AM or before they rise: Fail-Proof Breakfast in Bed (in 5 Minutes or Less).
While breakfast in bed on a Saturday is lovely, breakfast in bed on a weekday is completely unexpected, and truly special. We've listed some super-simple recipes for even the most culinarily-challenged that can be prepared in five minutes or less to bring some unexpected romance to an otherwise normal day.
The presentation of this parfait fools your loved one into thinking you've toiled for her/his pleasure when it fact the preparation is about as simple as pouring a bowl of cereal.
One of the simplest things to make, this easy, cheesy omelette is great for breakfast and satisfying any time of day.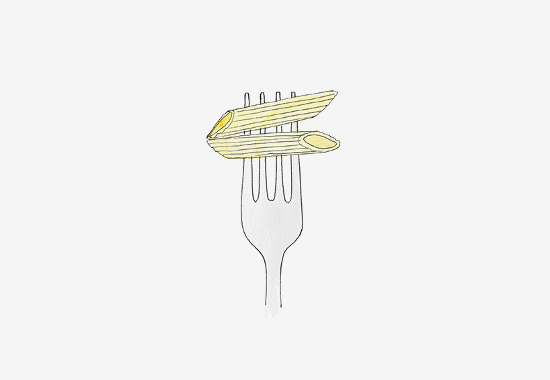 So this hardly needs a recipe at all, but it's one of our standard staples for a side dish in a pinch.
And, don't forget a glass of freshly squeezed orange juice and French press coffee.

Cut 3 oranges in half and juice each half individually. Pour into cup.
Pour about 1 cup of hot water over 1.5 level scoops of ground coffee in a cafetière. Fit the filter on top and plunge down slowly.
---
11AM
Set an alarm on their phone to go off at this time that tells them to check their 1. pant pocket 2. wallet pocket 3. purse pocket, or whatever place you think they would not have naturally checked by now. In this pocket, you have placed either a love note, tickets to a play/movie/event that evening, a gift card to their favorite store, or an address and time of where and when they should meet you for a surprise evening activity of your choice.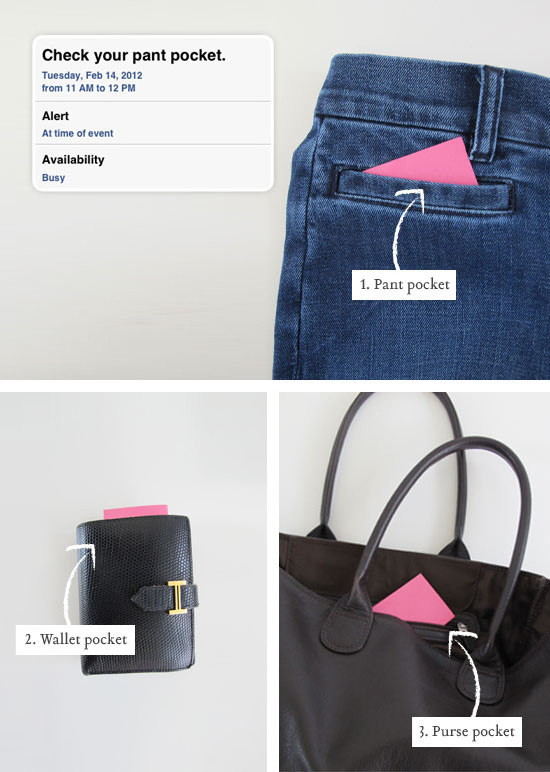 ---
3PM: Flowers
Here's a very simple project that goes a little beyond the typical bouquet. Maybe these arrive via delivery. Maybe you deliver?
6 – 12 flowers (remember, not everyone loves roses)
3 – 4 sheets of colored paper (preferably construction)
scissors
twine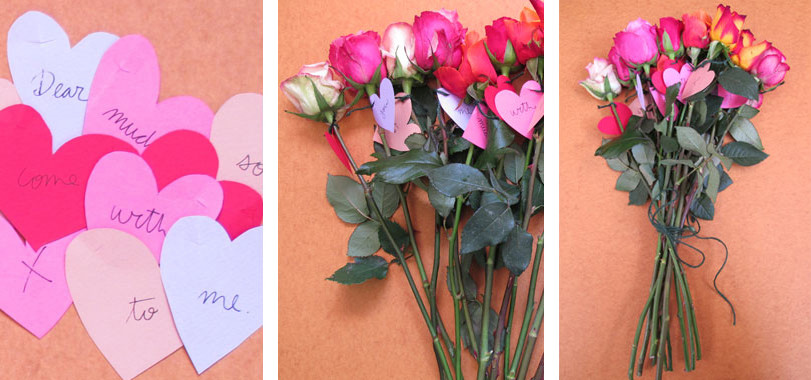 Draw 6 – 12 hearts about 2 inches wide on sheets of colored paper. Cut out the hearts and make a ½ inch slit on the side of each heart where you can slide a string through. Write a message on the hearts – maybe all the things you love about them, or an invitation to dinner at home (see below).
Slip a 3 inch long piece of twine through each heart and tie one heart to each rose.
---
6PM: Simple Dinner
One of the simplest and best,pleasures in life has to be coming home to a warm plate of food, especially when it's been cooked by the person you love. Despite the fancy name, Chicken Paillard is one of the simplest dishes to make. The pounding not only tenderizes the meat, but it reduces cooking time to about five minutes for each cutlet. When paired with a simple salad (recipe above) this makes a beautiful, healthy and satisfying meal.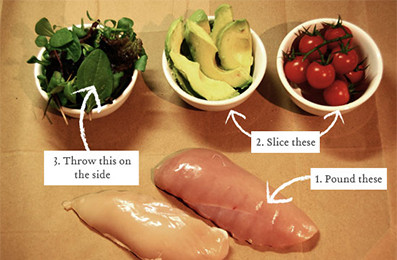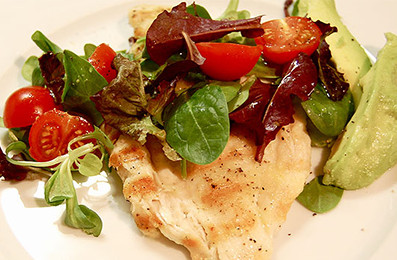 Chicken Paillard
Despite the fancy name, Chicken Paillard is one of the simplest dishes to make. Pair with a simple salad for a healthy and satisfying meal.
---
10PM: Later… (over 18's only!)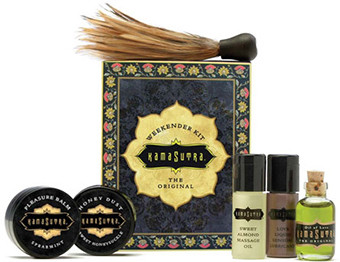 Kama Sutra, Original Weekender Kit
This little kit, small enough to carry discretely in your purse or a large pocket, includes love oil, a pleasure balm and even some honey dust with a titillating little feather applicator for some fun wherever you end up.
$24.99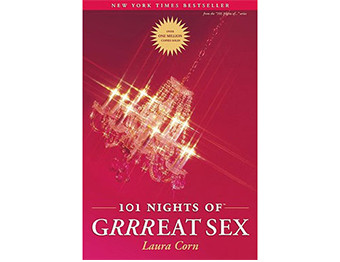 101 Nights of Grrreat Sex, by Laura Corn
This is not just another sex book. 101 Nights of Grrreat Sex uses "secret sealed envelopes" with special instructions for a love task or favor that each partner tears out and completes for one another. Sounds simple but the anticipation and mystery makes even the smallest gestures pretty thrilling.