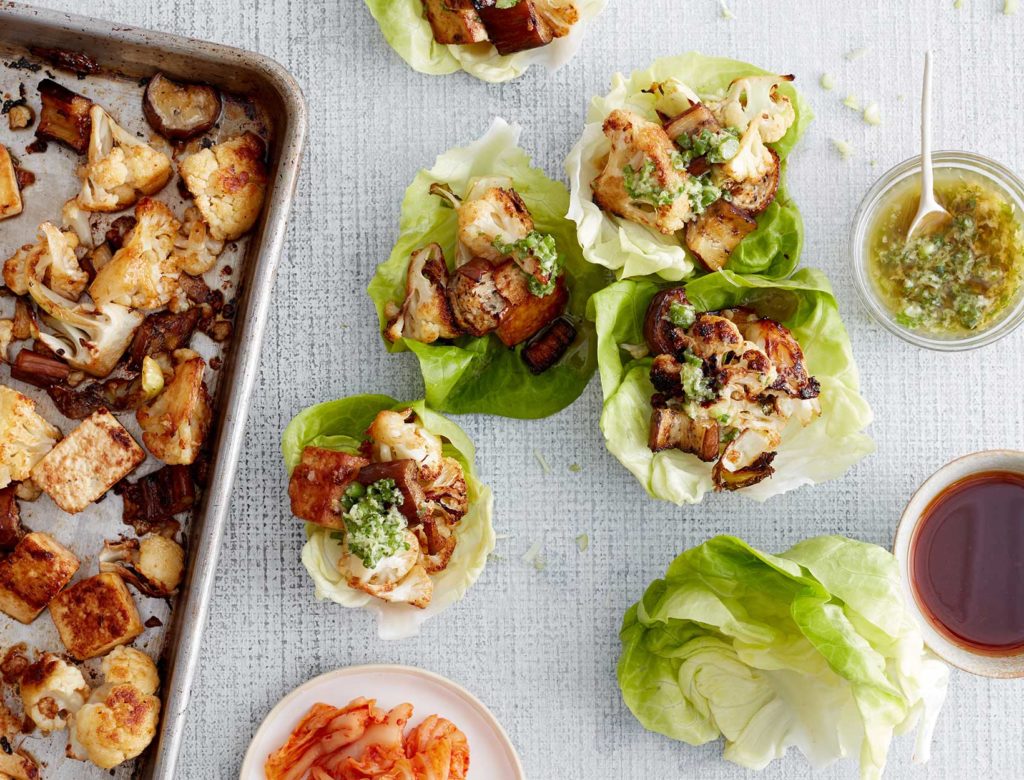 Our Top 12 Plant-Based Recipes
Our Top 12
Plant-Based Recipes
Eating more plants is easily the tastiest way to diversify your diet while supporting your gut microbiome and overall health. Fruits, vegetables, and grains often have naturally occurring prebiotics, which will feed the bacteria in your gut. A healthy gut microbiome can mean better digestion and improved immunity—just a few of the many benefits. Here are our top plant-based recipes to get you inspired.
BREAKFAST
Smoothies are the best vehicle for veggies at breakfast. Keeping a few different recipes in your rotation is ideal since you'll get a variety of nutrients, and it keeps things interesting. You can also try adding a gut-supporting supplement, like our Gut Microbiome Superpowder, to your favorite smoothie to up the ante. The powder is flavorless, so it can go seamlessly into any breakfast creation. And it's formulated with prebiotics, probiotics, digestive enzymes, and aloe vera to support a healthy gut, reduce occasional bloating, and promote healthy and normal bowel function.*




goop Wellness

Gut Microbiome Superpowder

goop, $55/$50 with subscription

SHOP NOW

LUNCH

Hearty salads with roasted veggies, crunchy summer rolls with a creamy satay sauce, chickpea salad on toast, and a rich squash soup. Whoever said eating veggies wouldn't be satisfying obviously wasn't ordering off this menu.

DINNER

These plant-based dinners feel like an event, with big flavors that leave you full and happy. Vegetable-forward dinners often push us to explore new cuisines or reinvent familiar favorites, and that kind of creativity winds up being delicious.

---

*These statements have not been evaluated by the Food and Drug Administration. This product is not intended to diagnose, treat, cure, or prevent any disease.