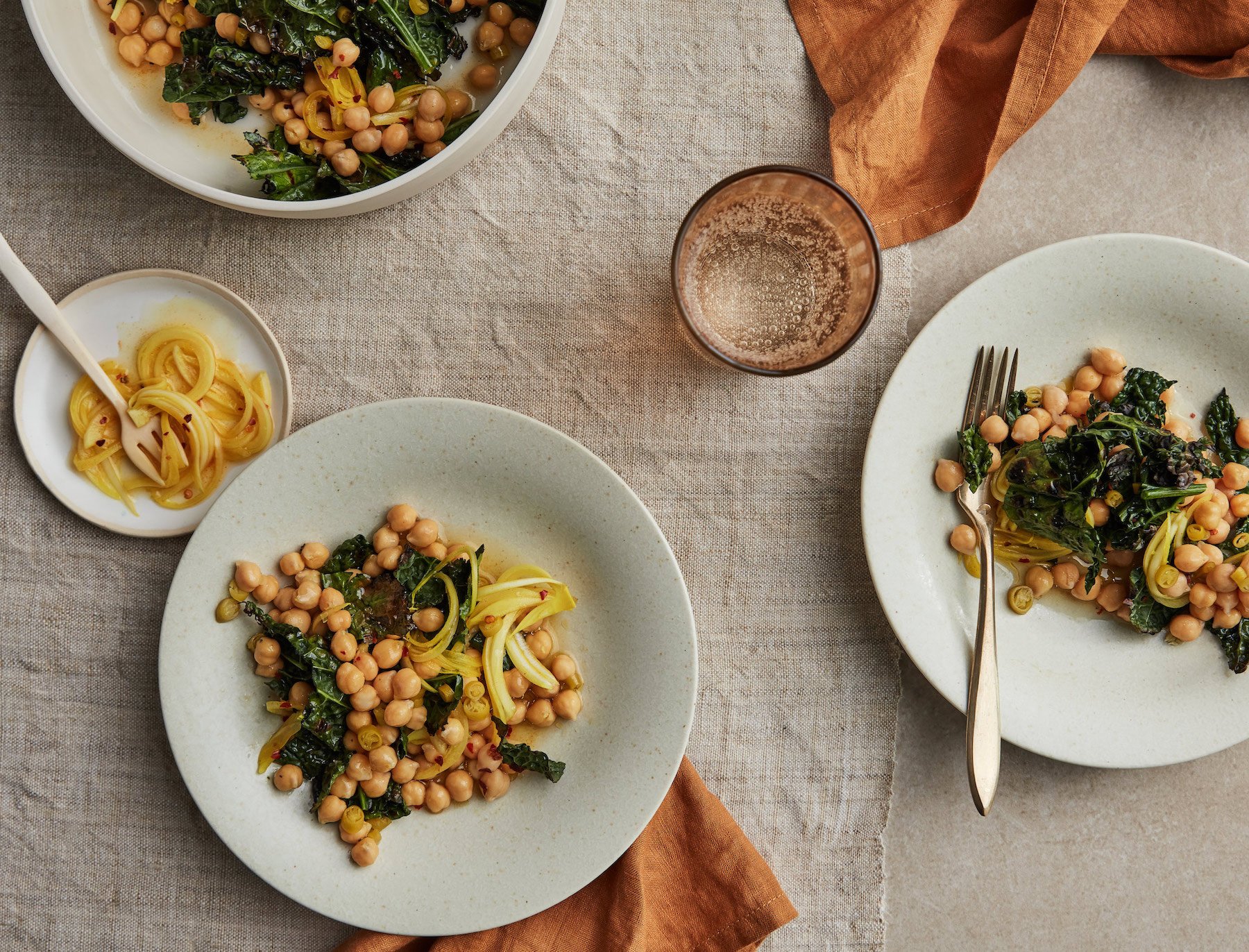 3 Ways to Dress Up Beans and Greens for Dinner
3 Ways to Dress Up Beans and Greens for Dinner
The humble bean is the best kind of pantry item. Beans take only a bit of dressing up (garlic, chili flakes, anchovies, or herbs) to be satisfying and even a little bit special. And to make it a meal, just add some greens.
Any combination of flavorful beans and hearty greens can work. For inspiration: Try escarole with white beans, kale with chickpeas, and collard greens with black beans.
Bitter greens, like escarole, balance out the richness of cannellini beans and the salty, umami-rich anchovies.

Grilling the kale first adds texture and smokiness. Chickpeas give some heft. And pickled onions bring some nice acidity.

The beloved beans and rice bowl gets a little oomph from smoked paprika and bright, vinegary braised greens.