Babycakes
This week we bring you the lovely Erin McKenna and recipes from the best thing to happen to health conscious foodies—the BABYCAKES BAKERY! When I'm on the sugar-free/vegan/gluten-free tip I bust out this glorious hymn to the guilt-free treat and get busy.
Love, gp
Questions & Answers
Q
How long have you been making gluten-free, vegan and (mostly) sugar-free baked goods? What inspired you to eliminate gluten, dairy and often sugar?
A
I began to teach myself how to bake this way back in 2002 after I went to a health practitioner because I was having horrible stomachaches and huge digestion issues. She told me to eliminate wheat, dairy, soy, caffeine, and refined sugar from my diet. She also explained that steering clear of processed food and non-organic items would quicken the healing process with my gut. I almost fell over because I LIVED for frozen yogurt and my mother's chocolate chip cookies. I remember my first grocery-shopping trip after I heard I needed to avoid these ingredients. It was so devastating and confusing. I had no idea what to buy. If something was wheat-free, it had sugar. If it was sugar-free, it had toxic sweeteners like Aspartame. If it was vegan, it had wheat and on and on. I think I left the store with an Asian pear and a box of Kleenex. I eventually found savory foods that fit the bill but had to make my own desserts at home that were up to my new health standards.
---
Q
What effect has it had? What are the health benefits of being wheat and dairy-free?
A
I was never overweight but I dropped about 10 pounds by taking out the gluten, dairy, caffeine, processed foods, and sugar and replacing them with whole foods. There was no dieting involved, no carb-counting or fat gram tallying. I was just very careful about my food choices and made sure that I knew what was in everything I was eating before I indulged.
---
Q
What are your must-have ingredients? And where do you get them?
A
My top 3 must have ingredients are coconut oil (it's really high in lauric acid, stimulates the thyroid, and gives almost identical flavor of butter when used properly), agave nectar (I prefer Organic Nectars—it's low on the glycemic index, non-toxic, and tastes just like sugar without the aftertaste) and Bob's Red Mill gluten-free all purpose baking mix (my whole baking empire would collapse if he went out of business! His product is so incredible). You can get these at health food stores or Whole Foods but if there isn't one near you, they're all available online (check out Nutiva, Organic Nectars, Bob's Red Mill).
---
Q
How did you develop these recipes? And how did you figure out how to substitute uncommon ingredients to get familiar results?
A
I used to look at old cookbooks like Julia Child's for inspiration and I would try to figure out the flour/leavening/fat/sugar ratio in order create recipes from scratch. At the time there was no cookbook available that was doing what I set out to do, so recipe development was an insanely rocky road. At the height of my testing I had to support the venture by waiting tables at Lupa and cocktailing at the Merc Bar to have enough money to test and re-test recipes. It was really expensive! I never went to culinary school so I had to teach myself not only how to make my way around the kitchen but also how to play in this crazy culinary obstacle course I put myself in.
---
Q
Is spelt gluten-free? It is often a common misunderstanding.
A
Spelt is not gluten-free. It's an ancestor to wheat and contains gluten. Some people who are wheat sensitive can tolerate spelt but not everyone.
---
Q
What are your plans for Babycakes?
A
Big plans! Another cookbook next year, a downtown Los Angeles location and I'm in talks to open another location in NYC slated for 2010 (I can't disclose where it will be just yet). I hope to have about 20 locations eventually.
---
Q
Are there any recipes you are working on that you are excited about? Or are there any old classics you are still trying to master? Will there ever be a vegan, gluten-free, sugar-free Twinkie?
A
I just made donuts a couple weeks ago, which was almost as exciting to me as when I came up with the frosting recipe. I LOVE donuts. I think they have the same appeal as cupcakes and evoke the same feeling. When I announced that we were now serving gluten-free, vegan, soy-free donuts at the bakery everyone lost it! Everyone went into a frenzy and one guy biked from Brooklyn through heavy rain just to try one. Luckily everyone loves them and some say it's the best thing we make. I love it!!!!!
---
Q
And finally what is your favorite recipe that you have created?
A
The donuts. No. The Frosting. Wait, no. The cookies. Can I have 3???
---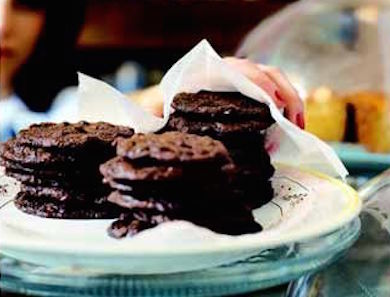 These cookies are everything.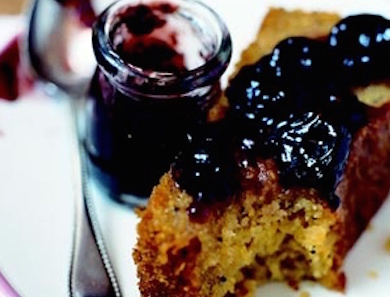 This is really nice to serve at a brunch, too, with a bit of jam.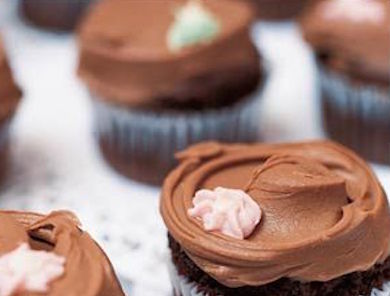 Just what you need for a little one's birthday party.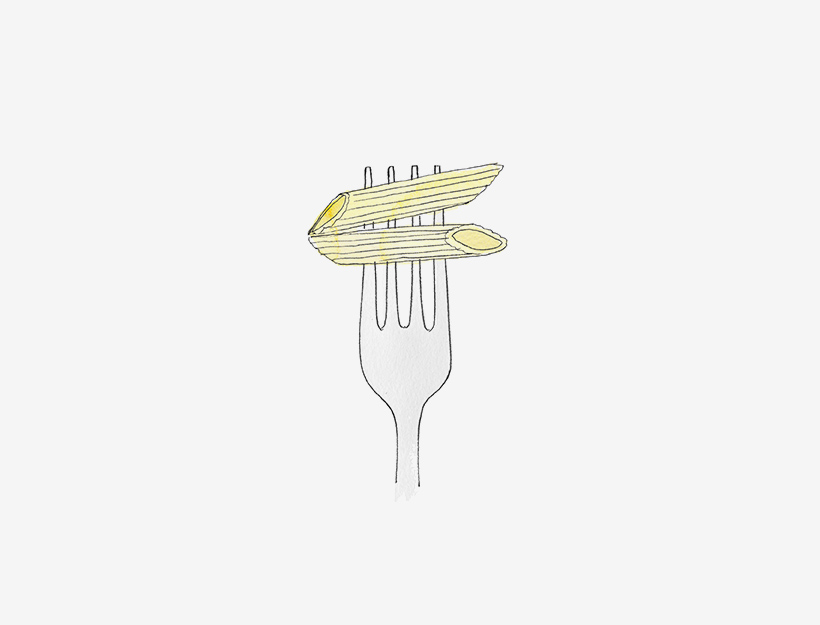 We can eat this straight-up, just as it is.
---
I'm kind of in love with Erin Mckenna, check it: www.vimeo.com/6596217
For more information visit Babycakes. Pick up a copy of the Babycakes cookbook available on Amazon.