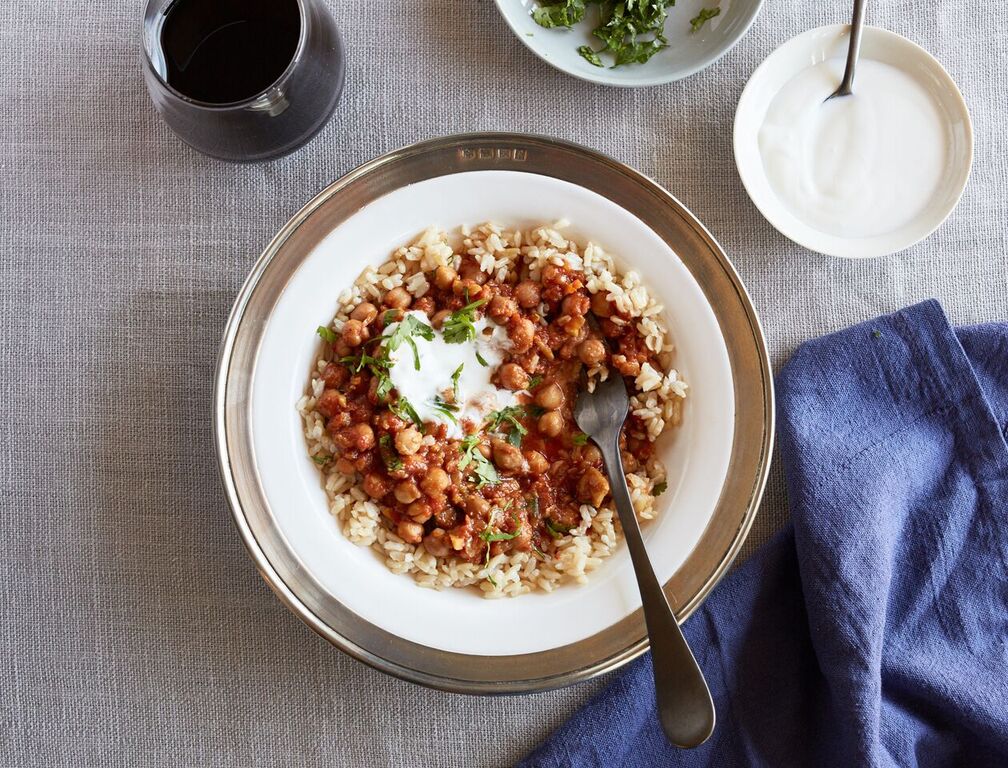 Ask Thea: Pregnancy-Friendly Lunch
We want to answer your most pressing questions—or, you know, just the things that you're curious about. Please keep them coming to: [email protected], or tweet us @goop. Below, a question for our food editor, Thea Baumann.
Q: I'm pregnant and my appetite has doubled (fine, tripled). What's a quick work lunch that I can make at home the night before, that's a lot more filling than the average salad? – Katherine O.
A: I feel you, girl. Having just gone through the roller coaster ride of pregnancy food cravings myself, I can totally relate. If you have a mini crockpot or a way to heat up food at work, this chana masala is really nice. It's easy enough that you can actually prep it after work and simply let it cook overnight. Just buy some cooked brown rice or quinoa at the salad bar and add the spinach in the morning when you wake up.
If cold lunches are your only option, I highly recommend this hearty lentil and kabocha squash salad. The healthy fats in the avocado, protein-packed lentils, and beta carotene-rich kabocha make for a nutrient-dense and totally satisfying lunch that held me over between breakfast and first snack many a time. If you're not a vegetarian, add some rotisserie chicken, too – you're eating for two, after all!
This vegetarian chickpea stew makes a great family dinner (or lunch!)—it's cheap and easy to make, plus, it's packed with protein, fiber, and iron if you add the spinach.

This is the perfect way to use leftover braised lentils and roasted squash. Feel free to add whatever seeds or vegetables you have on hand.